Choosing a backpack for travelling is very difficult. Your whole life will be in there and it will become your whole life, therefore it is very important to choose the right one.
Don't borrow the one your friend used for a year. Don't buy the cheap one from a supermarket. You will regret it; you will have to buy a new one.
Buy one that will last.
A Good Brand
Brands are important; Berghaus, Osprey and Deuter are the most common and widely praised. I myself have a Berghaus and love it. Karrimor, Highlander, Vango, Gelert and Kathmandu are all other reputable brands and I am sure there are many others as well. You tend to get what you pay for in terms of quality.
"Buy cheap, buy twice."
The Ideal Size
The hardest part about picking the right travel backpack is size - I would highly advise estimating how much you are going to pack first.
To read more about Packing click here
Between 40 and 70 litres for your main pack is the goal, you should be OK anywhere between that. Your daypack should be around 8 to 20 litres.
Anything bigger than 70 litres for your main pack or 80 litres in total you will struggle with - not just with weight, but with knocking into things/ people, fitting into lockers and coping with on public transport.
Personally my backpack is 60 litres with a 15 litre daypack. I could do with it being a tiny bit bigger, but it encourages me to pack less, which is definitely a good thing.
Buying on the internet is cheaper, but definitely go to a shop or two and try a few on for size first. You so often see girls of about 5ft 4 with a rucksack on that is bigger than them, so certainly try before you buy. You should also try for comfort - the last thing you want is an uncomfortable backpack.
"No matter what size your backpack is, you will always want it to be bigger and weigh less."
The Right Design
The hands down best thing about my backpack is the design. It has an opening at the top, but also has a zip all the way around the edges, meaning it can open like a suitcase and is much easier and quicker to get to your belongings.
Top loader backpacks seem to be the bane of people's lives - I love watching people struggle to find stuff at the bottom of their top loader and then demonstrating the ease of opening my suitcase style bag right next to them (not the best way to make friends though!). Even though top loaders seem to be the most popular design, I really would recommend against buying one.
My number one tip for selecting a good backpack for travelling? Pick one with a suitcase style opening.
The downside of my bag is it doesn't have too many compartments. Some backpacks have shoe compartments built in separately, places to store first aid kits, etc. Generally the more compartments the better.
Wheeled backpacks are an option. If you only intend on visiting developed countries they could work and make your life a lot easier. In developing countries I really wouldn't bother though, as footpaths are very poorly maintained and kerbs are the size of steps. The wheels also add weight to your bag and I imagine could easily break over the course of your travels. To be honest in developed places like Australia and Europe you can easily get away with a wheeled suitcase (and people do), but you can't really call yourself a backpacker then, can you?!
Note some backpacks are sexed, which does make a difference in comfort, not just style, so make sure you check before buying.
The Perfect Day Pack
A daypack is must have for trips and excursions. As mentioned above, your day pack should be around 8-20 litres. You tend to wear your daypack more than your main pack, so it should be comfortable. Some pro day packs come with great extras, like hydration packs and attachment clips.
Many backpacks come with a day pack that clips onto the main pack. My pack is in this style and I like it. However they are pretty gimmicky and don't tend to be the best day packs. You get tired of clipping them to your main pack and end up just wearing them on your front. So my advice is don't buy a backpack just because it comes with a daypack - buying a quality main backpack should be the priority.
Top Recommendations
Unfortunately my backpack seems to no longer be available for sale, so I can't recommend it to you.
I've had mine for a number of years now, however there are many better backpacks on the market these days, here are the top 6:
1. Osprey Fairpoint (55 + 15 Litre / 40 + 15 Litre)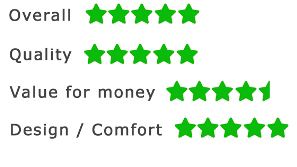 If you want top of the line look no further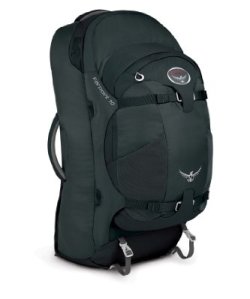 Osprey make very high quality and tough backpacks. The best thing about the Fairpoint is the design. It comes with a good quality day pack, but most importantly opens like a suitcase.
Compression straps hold the contents tight and in place, and also help to significantly increase the amount you can fit into the bag. The lightweight materials it is made from make it one of the lightest travel packs around at this capacity.
It looks pretty slick too. The Fairpoint comes in two sizes 55L with a 15L day pack (the ideal backpack size) or a slightly smaller version (40L with a 15L day pack) for those that want to travel lighter.
2. Vango Freedom (60 + 20 Litre)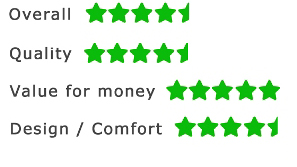 Best all rounder; great price, mid-sized, fantastic design, sturdy and comfortable.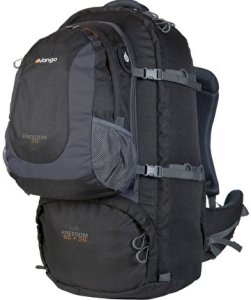 Specifically made for gap year travellers, the Vango Freedom is basically a cheaper version of the Osprey Fairpoint, with the same great suitcase style opening. It is very well made, sturdy and is slightly larger than the Fairpoint at 60L with a 20L daypack.
The bag is prepared for air travel featuring a flight cover to protect the straps while in transit.
It comes in two colours; purple and black.
3. Outad (60 Litre)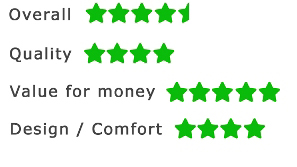 Best low cost backpack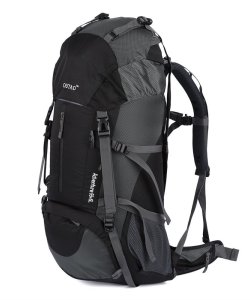 If you are on a very tight budget this is the backpack for you. The Outad is easily the best on the market for price and quality combined. You won't find a better backpack for under £50, however it is a top loader and if you don't already have a day pack you will need to factor that cost in, as the Outad doesn't come with one.
Although it is incredibly equipped for the price, coming with access for a hydration bladder on the top, rain cover on the bottom and a survival whistle on the chest strap.
4. Deuter Act Lite (40 + 10 Litre)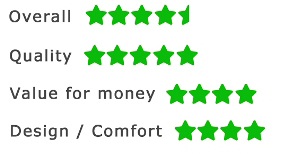 Best small backpack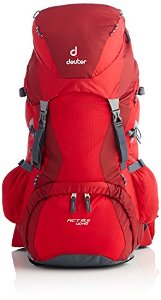 Deuter make extremely good and reliable backpacks; the only downside is that they are all top loaders. The Act Lite is one of their best; a fantasic little backpack for those who want to travel light. (It might also be a good backpack for women that are smaller than average).
It is a little pricey, however you get what you pay for in terms of quality - it won't let you down.
5. Berghaus Jalan / Motive (60 + 10 Litre)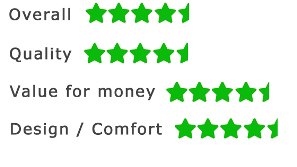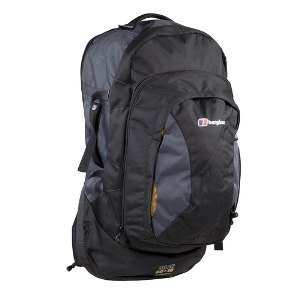 My backpack is a Jalan, as I mentioned above it is no longer for sale, but this is the closest version to it. Berghaus make extremely reliable and robust backpacks and their Jalan & Motive bags have those brilliant suitcase style openings and included daypacks.
Security is at the forefront of the design, with it's discreet looks and strategically positioned zips. Constructed from hard wearing fabric, the Motive comes with a padded harness and chest strap.
...and if you a need a day pack
Lowe Alpine Vector Daypack (18 Litre)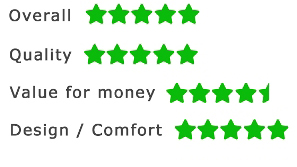 If you have a main pack and just want a quality day pack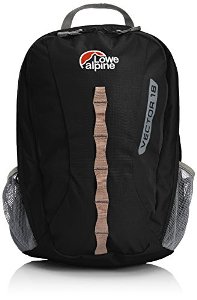 The Vector is a comfortable, versatile, all-round, solid day pack at a great price.
The main compartment features an elasticated pocket, perfect for storing your daily accessories, or it can be used to hold a hydration bladder. The front compartment of the daysack includes a handy mesh pocket with zip closure, which is ideal for storing smaller items to help make them easier to find when you need them.
On the outside of the Vector, you'll find two mesh bottle pockets and a daisy chain attachment, which allows you to attach accessories and bits of gear to the outside of the bag.
Andes Hydration Pack (8 Litre Pack + 2 Litre Water Bladder)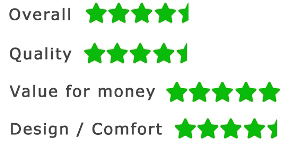 Best hydration pack - great for adventurers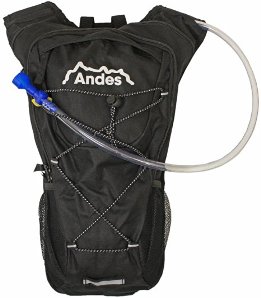 Hydration packs are brilliant if you are planning on things like long treks, bike rides, etc. The Andes Hydration Pack is easily the best value for money with enough space to store other things you might need.
It comes in a huge range of colours, and has two handy mesh pockets at either side of the bag.
To Summarise
• Estimate how much you are going to take with you first...
...but don't take too much, as a large, heavy backpack will be the bane of your travels
• Try to limit size to no more than a combined 80 litres between your main and day pack
• Go for a backpack with a suitcase style opening rather than a top loader
• Ensure you have a day pack for trips and excursions
You May Also Like To Read
Keep updated by subscribing to our newsletter:
Did you find this helpful?
If you can't find the answer you are looking for Visit Our FAQ
If you still have unanswered questions in regards to this article, or anything else on this site, please Contact Us
Building and maintaining a website takes a lot of time, effort and money. If this website has helped or inspired you, a donation would be greatly appreciated. Thank you.