1. Go somewhere you have longed to see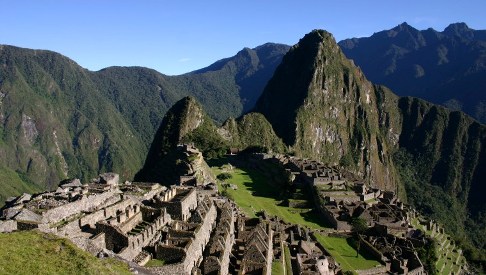 Machu Picchu, Peru
2. Connect with nature, wildlife and the outdoors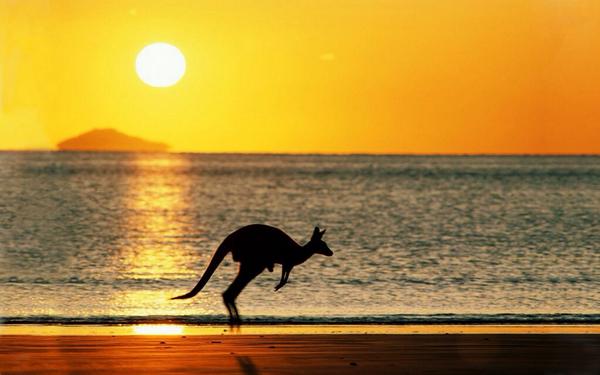 Kangaroo on the beach at sunset, Australia
3. Experience a new culture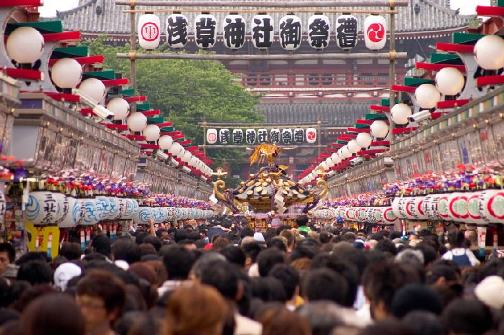 Sanja Matsuri festival, Tokyo, Japan
4. Learn a language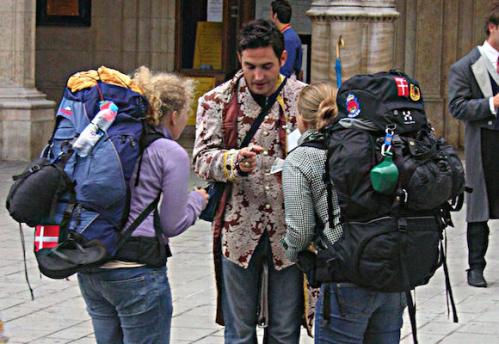 Getting directions from locals. The more you spend in a country, the more of the language you will learn.
5. Undertake an extreme activity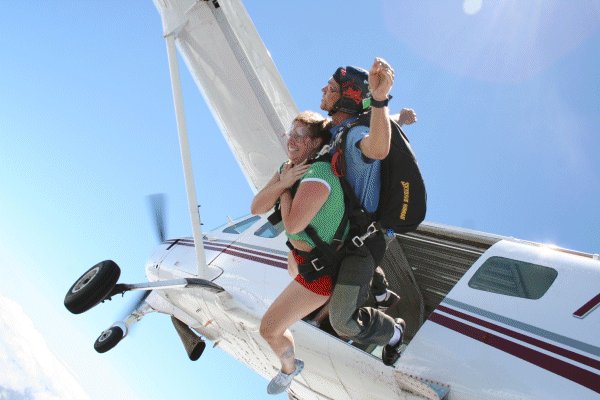 Skydiving. Other activities include bungee jumping, white water rafting, zip lining and shark cage diving.
6. Broaden your mind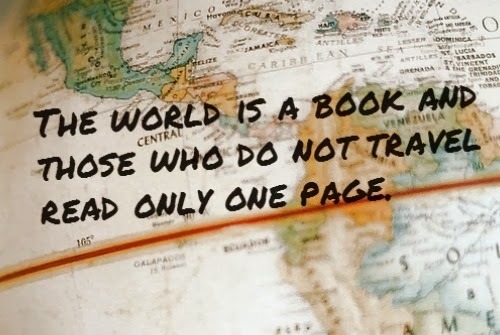 One of my favourite travel quotes, because it is so true!
7. Try something new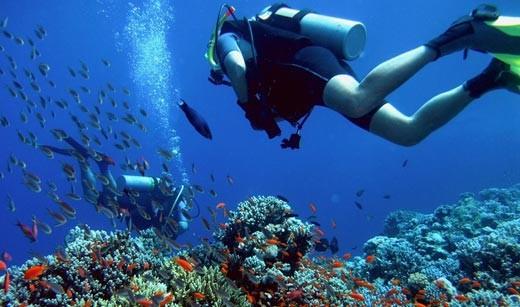 Scuba diving, there are plenty of places in the world to try this.
8. Widen your palate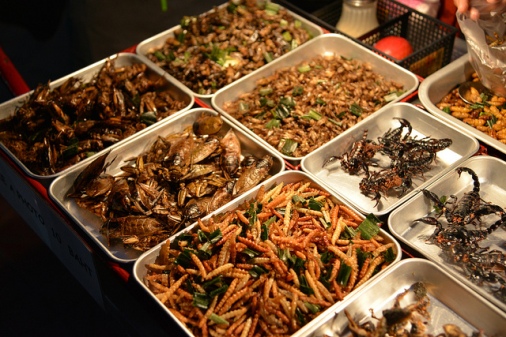 There are different cuisines all over the world. Are you brave enough to try the Bangkok bugs?
9. Be a genuine free spirit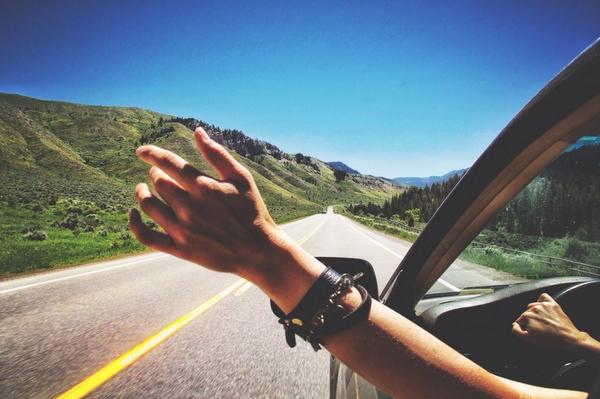 Travel provides you with complete freedom - do exactly what you want to do, when you want to do it!
10. Party!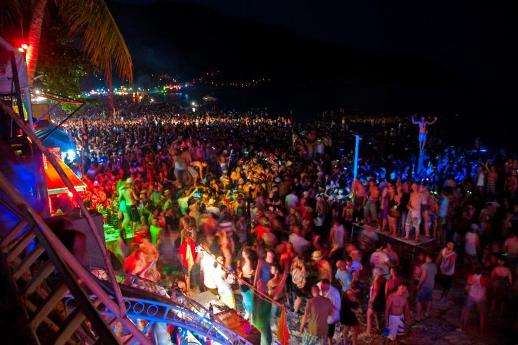 Full Moon Party, Thailand
11. Visit an event or festival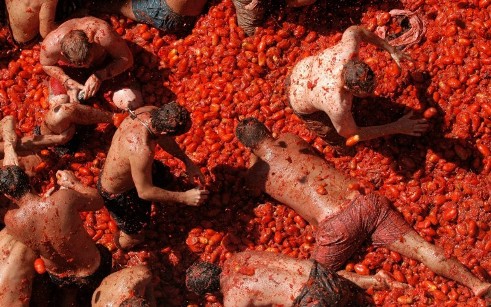 La Tomatina, Bunol, Spain. Find World Festival's Here
12. Do something you have always wanted to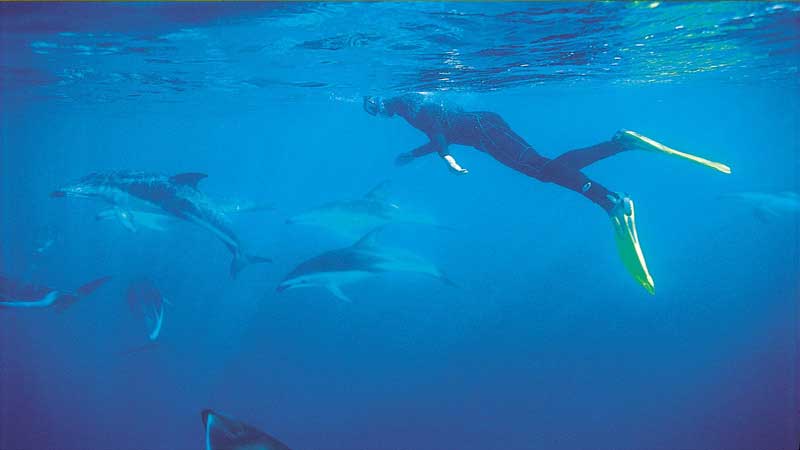 Swimming with wild dolphins, again there are plenty of places to do this.
13. Get a suntan!
Byron Bay, Australia - home of the ultimate beach lifestyle.
14. Improve your people skills and meet lifelong friends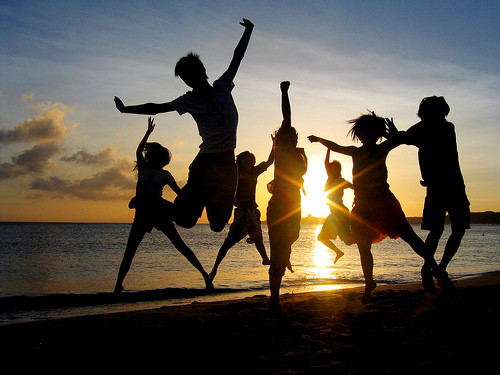 You will meet countless people on your travels, each with their own story to tell.
15. Find yourself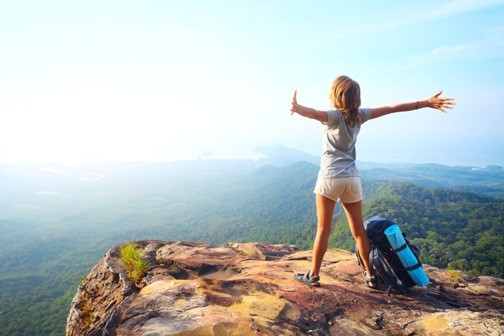 You'll learn more about yourself after 3 months travelling, than you know already.
Share This
You May Also Like To Read
Keep updated by subscribing to our newsletter:
Did you find this helpful?
If you can't find the answer you are looking for Visit Our FAQ
If you still have unanswered questions in regards to this article, or anything else on this site, please Contact Us
Building and maintaining a website takes a lot of time, effort and money. If this website has helped or inspired you, a donation would be greatly appreciated. Thank you.