1. Wildlife
Undoubtedly the best place in world to see wildlife. You will be in sheer awe at the size, diversity and abundance of some the animals on this great continent.
Seeing animals in their natural habitat is million times better than seeing them in a zoo.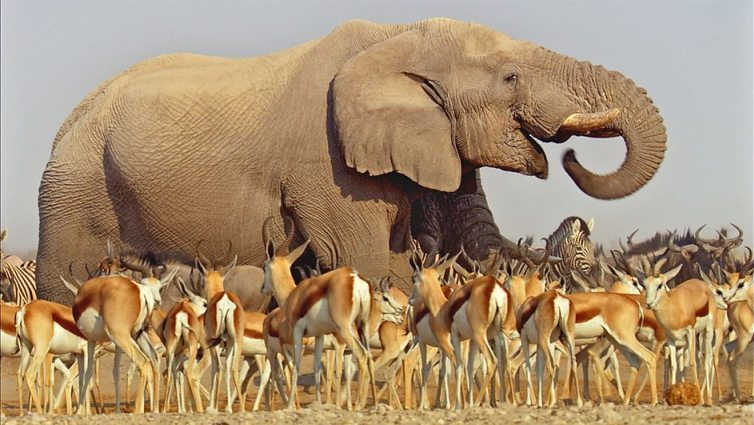 African wildlife gathering around a waterhole.
2. Scenery
Africa's scenery is fantastic and incredibly diverse, from the dry desert of the Sahara, to the lush jungle of the Congo.
Plains, valleys, waterfalls, mountains, coastlines, rivers, ... the list goes on.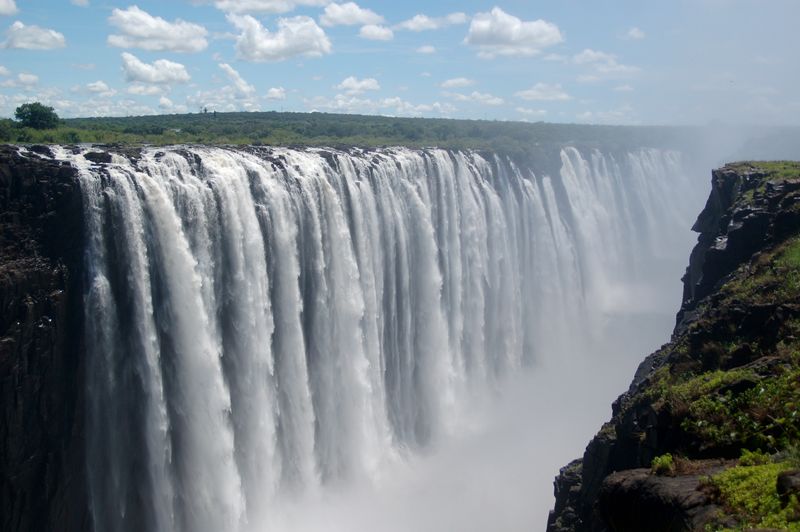 Victoria Falls, Zimbabwe/ Zambia.
3. People and Culture
Everyone always has big smile on their face in Africa - probably because everyone is always singing and dancing.
Africa has a rich culture of folklore, you may be luckily enough to spend time with one of the many local tribes.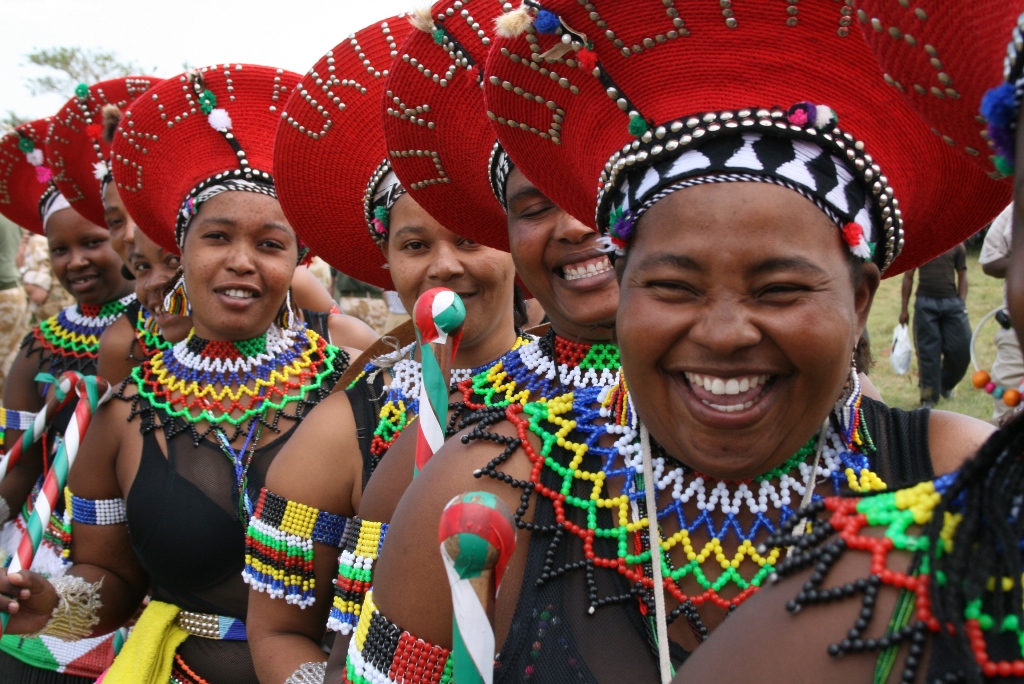 Traditional Zulu Dress.
4. Wilderness
You will never feel more alive than when in the heart of the African wilderness. It really is something special.
A surreal, even primeval experience.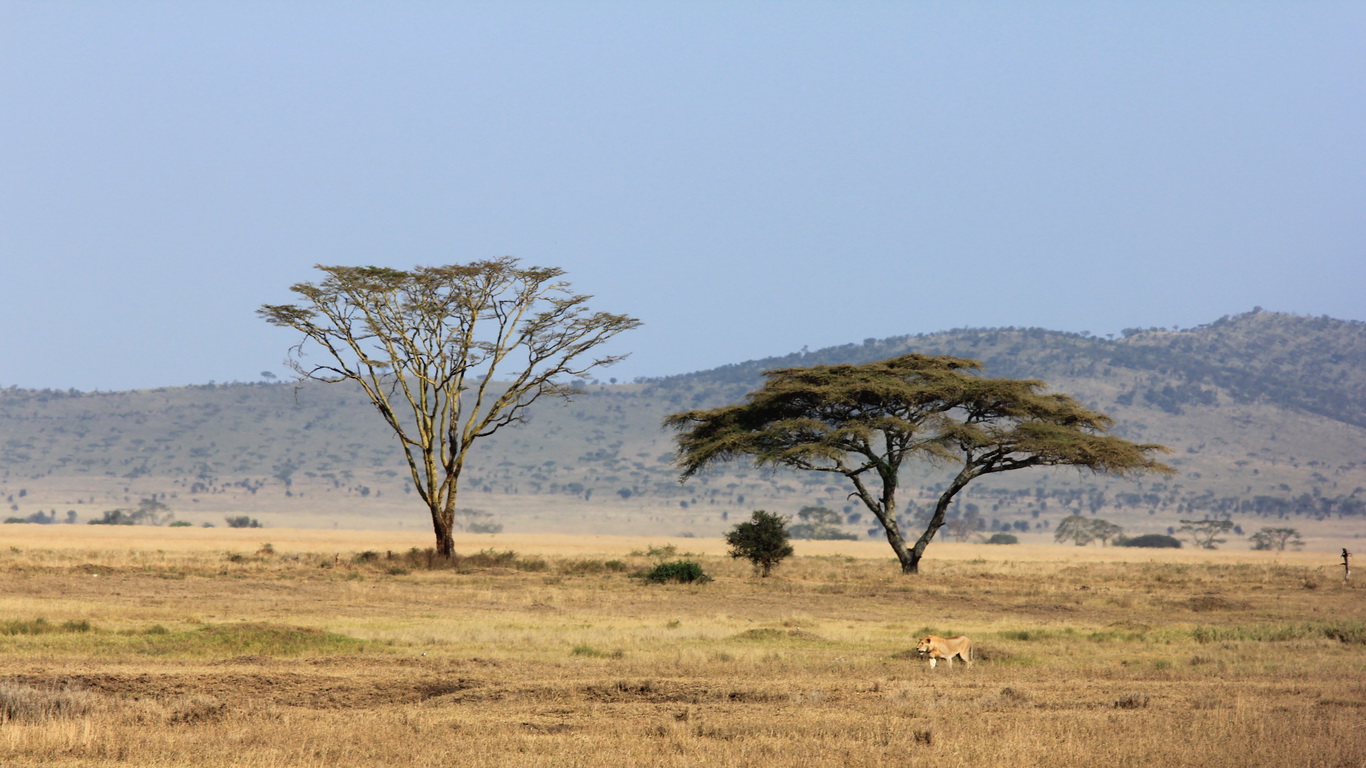 Lone lion in the vast African savannah.
5. History
Being the birthplace of human life, Africa has a heck of a lot of history.
From the North with the pyramids at Giza, to the South with Robben Island, where Nelson Mandela spent 27 years incarcerated, Africa is covered in history from top to bottom.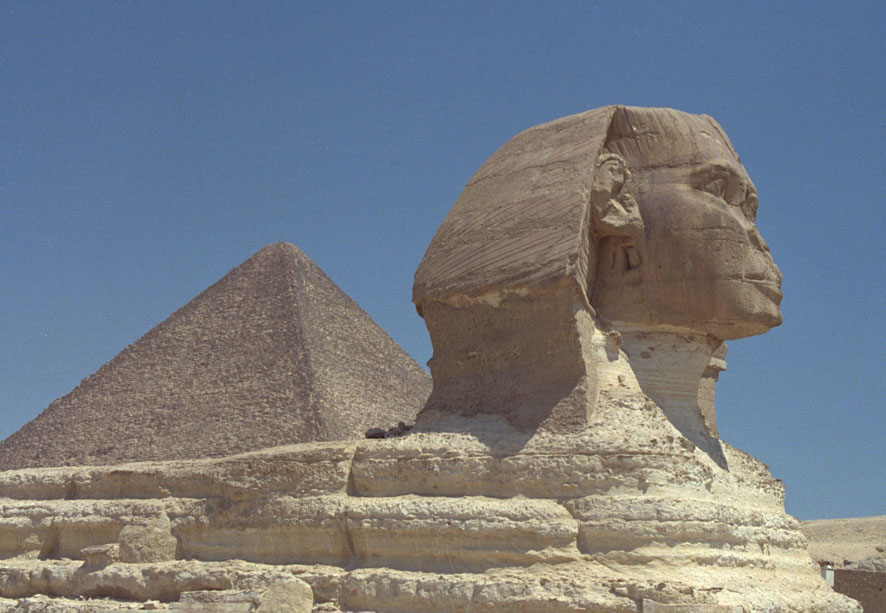 Giza, Egypt.
6. The Nile
Known in ancient times as the "father of life", and for good reason.
Whether it be animals, civilisation or adventure - there is always life in or around the Nile.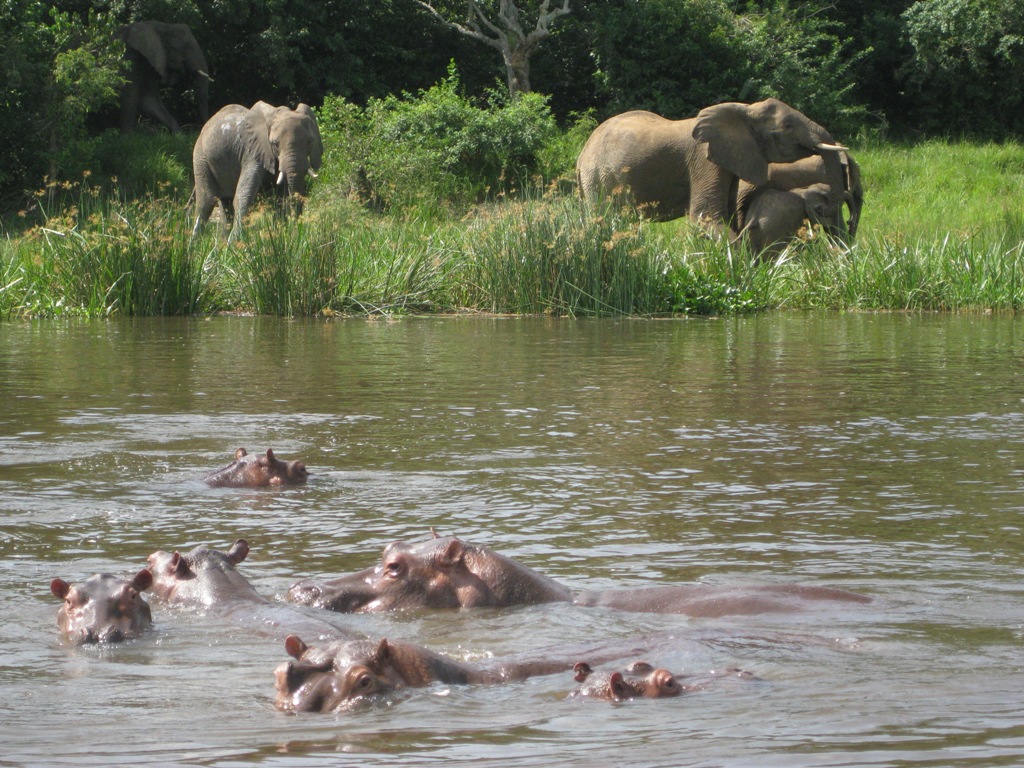 Animals gather in and around The Nile.
7. Volunteering
One of the most rewarding things you can ever do.
You can learn a lot about yourself by volunteering, including how lucky you are.
Read more about volunteering in Africa at volunteer4africa.org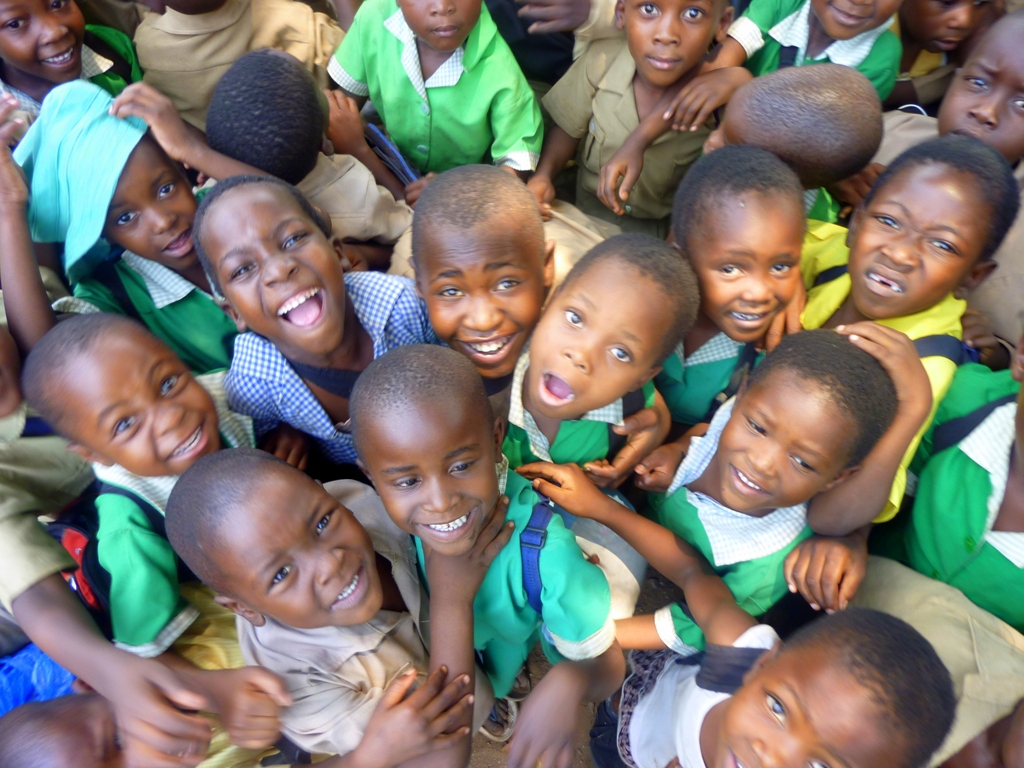 Volunteer with young students.
8. Trekking
Trekking is a must in Africa. Whether it be through the jungle, across the savannahs or up a mountain.
The ultimate is Kilimanjaro, the tallest mountain in Africa and one of the must do treks in a lifetime.
Mount Kilimanjaro, Tanzania.
9. Markets
So much more friendly and fun than supermarkets back home, and a lot cheaper too.
You can find all sorts at a local market, be enchanted by the smells and amazed by the sights.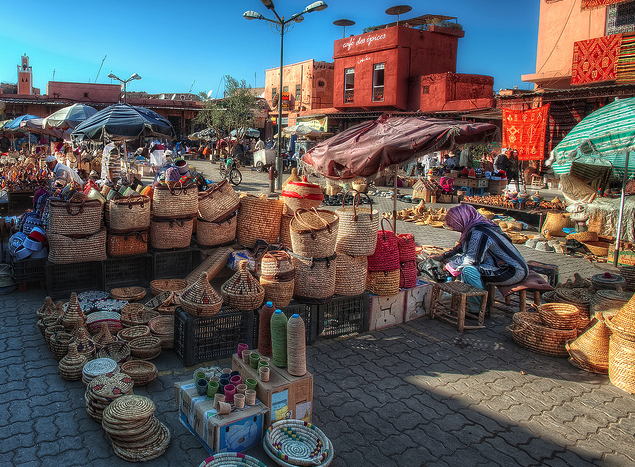 Marrakesh Market, Morocco.
10. Beaches
Africa may not be the first place you think of for beaches, but that is exactly why it has some best - not many people know about them.
The best beaches on the mainland can be found on the East side, protected by Madagascar along the Mozambique Channel.
Off the mainland The Seychelles and Mauritius offer some of the best beaches in the world.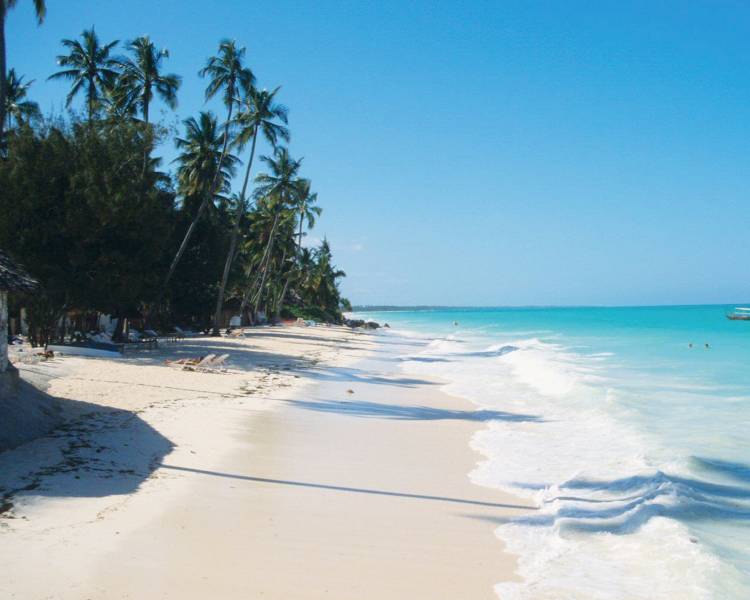 Beach in Zanzibar.
Recommended For Further Information On Africa:
Share This
You May Also Like To Read
Most Popular African Destination
Destinations
Keep updated by subscribing to our newsletter:
Did you find this helpful?
If you can't find the answer you are looking for Visit Our FAQ
If you still have unanswered questions in regards to this article, or anything else on this site, please Contact Us
Building and maintaining a website takes a lot of time, effort and money. If this website has helped or inspired you, a donation would be greatly appreciated. Thank you.