1. People
Kind and friendly, with a love for life, the people really make Asia.
Making up 60% of the world population, you are sure to meet plenty of interesting characters on your travels here.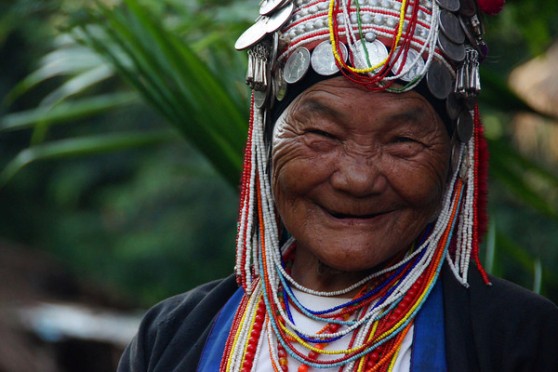 Thai Villager
2. Sensory Overload
Mysterious aromas, bizarre spectacles, mouth-watering delicacies, deafening commotion - your senses are really pushed to the max in Asia.
If you like experiencing new things Asia is a must go.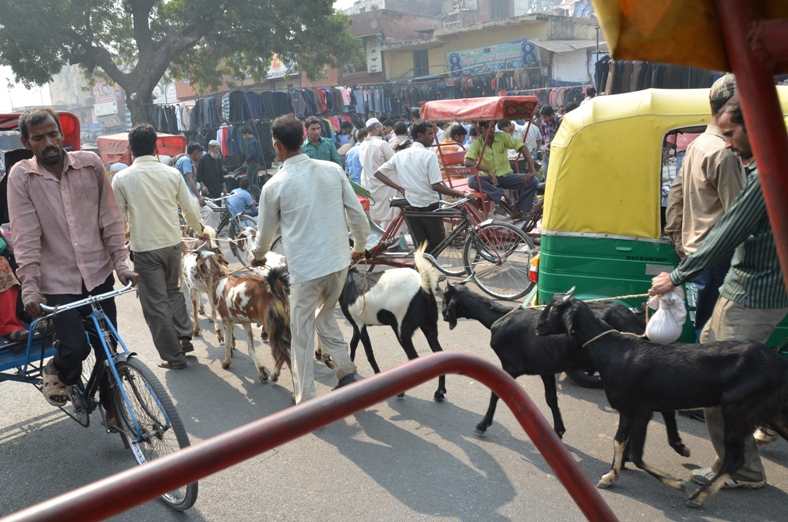 The hustle and bustle of Delhi
3. Tropical Island Paradises
From party islands to chill out islands; dive islands to fishing islands - you are really spoilt for choice in South East Asia.
The only problem is leaving!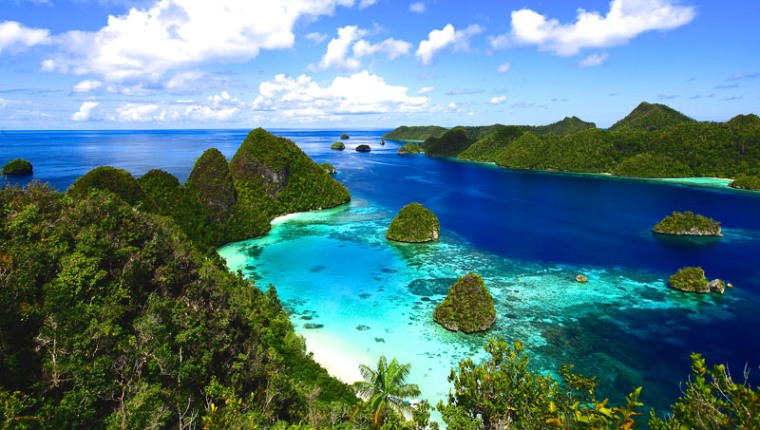 Raja Ampat, Indonesia
4. Festivals
There is pretty much a festival every day in Asia, you will often find yourself walking into the middle of one unknowingly.
Each one is different from the last, not surprising considering the range of cultures and religions on the continent. Find Asian Festival's Here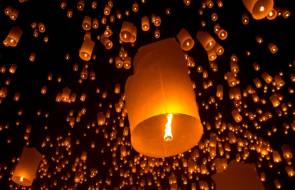 Loi Krathong Festival, Thailand
5. Big, Bustling Cities
From Tokyo with its 35 million inhabitants to Ho Chi Minh City with its 2 million honking mopeds, Asian cities make other world cities look like villages.
Diversity in Kuala Lumpur and Singapore, massive skyscrapers in Shanghai and Hong Kong and utter chaos in Bangkok and Mumbai (or any Indian city for that matter) - they really are an experience to behold.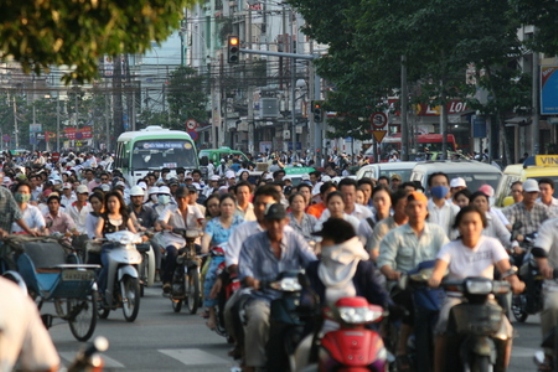 Traffic in Ho Chi Minh, Vietnam
6. Markets
If you like a bargain head to the local market. Even if you hate shopping it's great to just observe what's on sale. They sell everything you can think of, from clothing and food, to dead animals and deadly weapons (you may struggle to get the last two through customs though).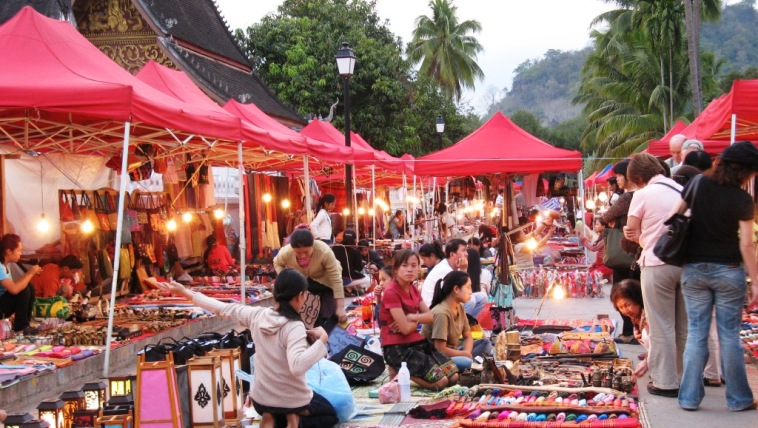 Market in Luang Prabang, Laos
7. Nightlife
Asia has a wide range of nightlife. You can find anything you are looking for in Bangkok! Modern cities like Hong Kong and Singapore provide great bars and clubs, but the best nightlife can be found near the beaches.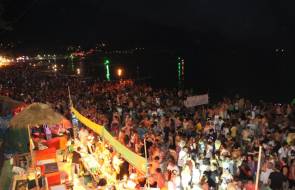 Full Moon Party, Koh Phangan, Thailand
8. Spiritual Architecture
With the wide range of religions in Asia, impressive architecture is all around you, from old to new.
Most allow you to explore inside as well as out.
Angkor Wat, Cambodia
9. Food
Cheap, yet delicious food is all around you - Asia has some of the richest cuisine in the world.
Often it can be a mystery to what exactly it is you are eating, but if it smells good, it will probably taste good.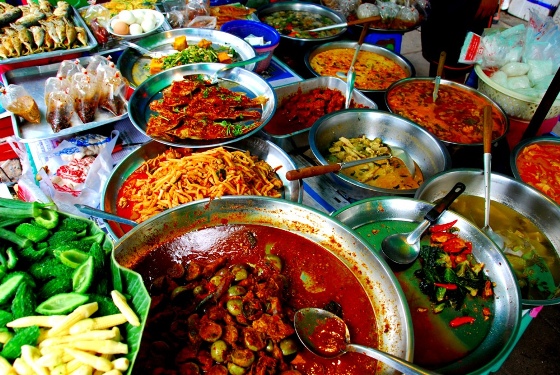 Bangkok Street Food
10. Trekking
The mountains of the Himalayas, that cross Nepal and separate China from India, provide some of the most challenging treks in the world.
For those less robust, the jungles of South East Asia provide some brilliant treks too.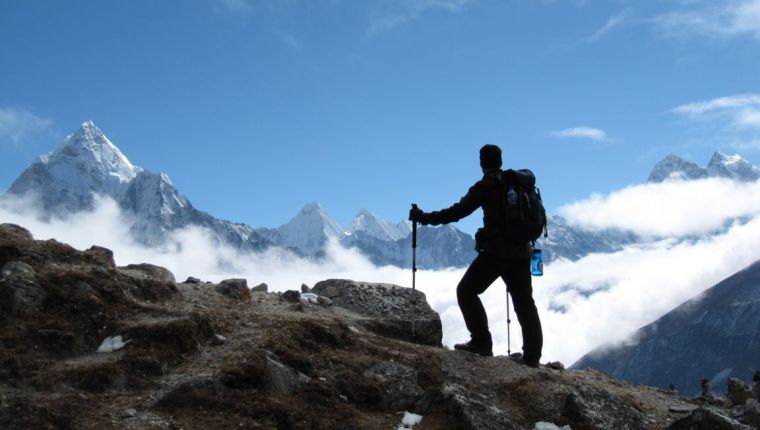 Trekking in the Himalayas
Share This
You May Also Like To Read
Where To Go
Destinations
Keep updated by subscribing to our newsletter:
Did you find this helpful?
If you can't find the answer you are looking for Visit Our FAQ
If you still have unanswered questions in regards to this article, or anything else on this site, please Contact Us
Building and maintaining a website takes a lot of time, effort and money. If this website has helped or inspired you, a donation would be greatly appreciated. Thank you.