Go To Thailand For...
Your First Backpacking Trip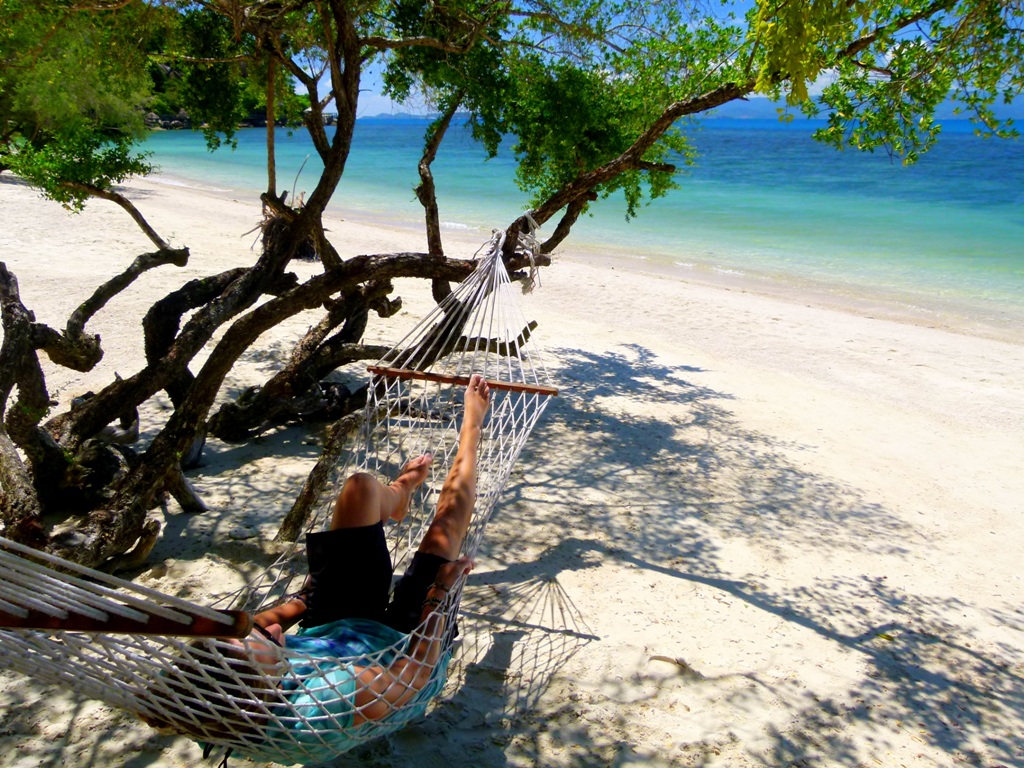 Relaxing on the beach
Thailand is cheap, relatively safe, easy to get around and really caters to backpackers. No matter what you are looking for on your travels, you are sure to find it here.
Tropical Island Paradises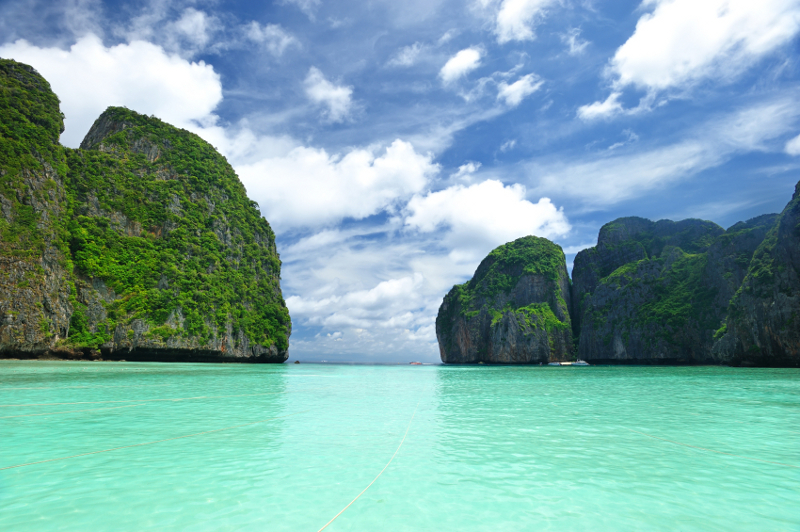 Maya Bay, Phi Phi Islands
From party islands to chill out islands; dive islands to fishing islands - you are really spoilt for choice in Thailand.
Food And Markets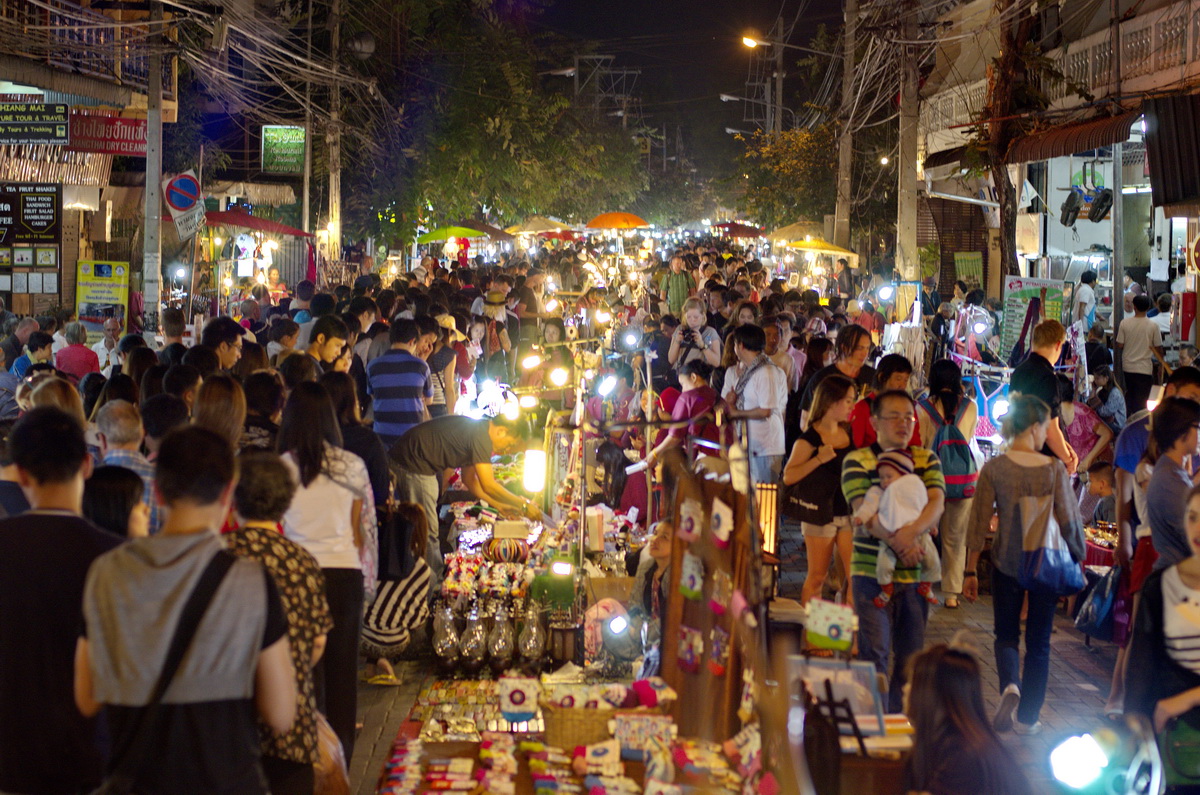 Chiang Mai Sunday Walking Market
Cheap, yet delicious food is all around you - Thailand has some of the richest cuisine in the world. If you like a bargain head to the local market, they sell everything you can think of.
Nightlife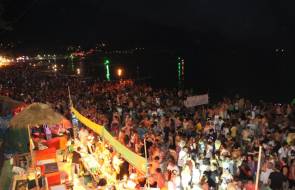 Full Moon Party, Koh Pha Ngan
Thailand has some of the most infamous nightlife in the world. You can find anything you are looking for in Bangkok and Pattaya! However the best nightlife is always found by the beach.
Smiles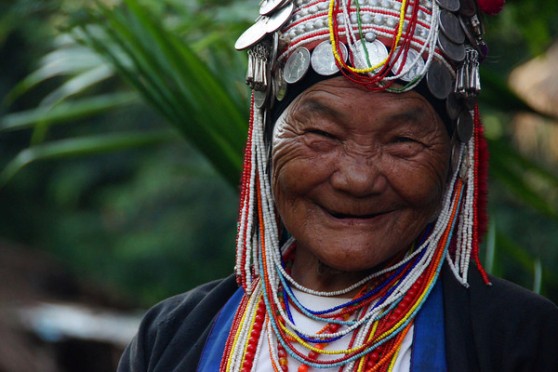 Thai Hill Villager
Thailand is known as the land of smiles, the locals are renowned for their friendliness and hospitality.
Consider Going Elsewhere If You...
Don't Like Crowds Or Overly Touristic Destinations
Thailand is a justifiably popular destination. However there is a downside to that; beauty spots and beaches are often ruined by overcrowding. The authenticity has also gone from many aspects of Thailand, for example floating markets now sell souvenirs rather than the traditional fruit and vegetables.
Feel Strongly About Animal Rights
Thailand can be a very upsetting place for animal lovers. Mangy dogs wander the streets, trekking elephants are distressed and overworked, and baby monkeys and leopards are taken out of the jungle and turned into street acts for tourists. Sadly there are many more examples.
Top Places To Visit In Thailand
Thailand Need To Know
Basics
Language: Thai (English widely spoken in tourist areas)

Currency: Thai Baht (THB)

International Access Code: 001

Emergency Services Number: 999 (Tourist Police: 1155)
Entry
Your passport should be valid for a minimum period of 6 months from the date of entry into Thailand. Entry to Thailand is normally refused if you have a passport which is damaged or has pages missing.
Citizens of most countries (including all EU countries, The US, Canada, Australia and New Zealand) have visa exemption for 30 days when arriving by air or 14 days when arriving by land.
If you plan to stay in Thailand for longer than 30 days, or you intend to work, you must get a visa before you travel.
You may (very rarely) be asked to prove onward travel (i.e. a future plane ticket out of Thailand) or support funds of 10,000 Thai Baht.
Overstaying can result in punishments that range from a fine, to detention and bans on re-entering.
Immigration requirements can often change, particularly with the amount of military coups Thailand seems to have, for official visitor information go to immigration.go.th, your foreign office website or a Thai Embassy.
Getting Around
Buses are the most popular way of travelling long distances. In any major town or tourist area there will be a bus service and the majority of operators only cater to tourists. They range in different sizes and prices, from local buses and minivans to sleeper buses and 'VIP' coaches.
Watch out for potential scams. Always buy tickets either directly, from an accredited travel agent, or from somewhere a fellow traveller has successfully bought from.
Thailand has an extensive rail network, but travelling by train tends to be slower than buses and services are often delayed.
Air travel is fairly cheap with budget operators such as AirAsia and Nok Air. Thai Airways and Bangkok Airways also offer competitve rates to further destinations.
You have three options when travelling around cities and local vicinities; taxi, tuk-tuk or songthaew. Always go by the meter when taking taxis – if the driver claims the meter is broken, get out and find another taxi. Always negotiate the price of a tuk-tuk or songthaew to avoid being ripped off. Steer clear of tuk-tuks in Bangkok - taxis are cheaper and much better regulated.
Hiring mopeds, particularly on the tourist islands, is common, but so is the number of accidents – you see many people walking around with the so call 'Koh Pha Ngan Tattoo' (a large graze or scab down their leg or arm) - a result of falling off a moped. If you are inexperienced and don't want to spend time and money at the hospital it is advised you don't rent one. You legally need a driving licence to operate one, but you are unlikely to be asked for one. Always wear a helmet and buy insurance - it is usually only an extra 100 Baht.
Longtail boats and water taxis can be taken to secluded beaches and small islands – like tuk-tuks always negotiate on price. Large ferries operate between the mainland and the major islands in the Gulf of Thailand.
Hitchhiking is relatively safe, but you will have to be persistent as many locals will ask you to pay. Unless you want the adventure, it really isn't worth hitchhiking as transport is so cheap.
Read more about Getting Around When You Get There here
Accommodation
Thailand has a wide variety of hostels and you should never have any problem finding one.
The average price of a hostel is 100-300 Baht a night.
The majority of hostels in Thailand will provide linen and bathroom facilities. Usually there will be internet facilities as well as a common area and laundry services.
Read more about Living In Hostels here
Hotels and guesthouses are cheap, especially if there is more than one of you. Prices start at around 500-800 Baht a night per room, but can be a lot higher.
Read more about Accommodation When You Get There here
Food And Health
Restaurants are fairly cheap and cooking facilities in hostels are rare.
Street food isn't as bad as government health websites make out. You often see the food cooked right there in front of you, so you know if it has been handle properly and cooked right.
Food hygiene and safety has improved in recent years, but still isn't up to Western standards. Use your instincts; if the place looks dirty, don't eat there; if your food isn't piping hot, don't eat it.
Water is not safe to drink - always buy bottled or boil.
Make sure you arrange comprehensive medical insurance before you travel.
There are excellent private hospitals in Thailand but they can be expensive. Public hospitals and clinics may not be up to standard, so it may be worth paying the extra. Many hospitals require payment before they will start treatment.
Dengue Fever and Malaria are present in Thailand. Always contact your GP around 8 weeks before your trip to check whether you need any vaccinations or other preventive measures. Visit here for recommended vaccinations.
Weather & Time To Go
Thailand is hot, humid and wet throughout the year.
The best time to visit Thailand is between November and February. This is the coolest and driest time of year. It is also the time of year many festivals such as Loi Krathong take place.
Obviously then November to February is the peak season, so if you want to avoid mass crowds of tourists or get lower accommodation rates you may consider going in the other two seasons.
From June until October is traditionally monsoon season, though storms come and go quickly. It is much cooler at this time of year and the tropical forests are at their most luscious.
Between March and May it can get extremely hot and sticky, particularly in Central Thailand and cities such as Bangkok, where temperatures can reach an unbearable 40°C.
Communications
Internet and wifi is widespread and accessible in most hostels free of charge, as well as in most resturants and bars with purchase of food or drink. International calling cards are cheaply available.
Dangers And Considerations
By law you must carry your passport with you at all times.
Travel bureaus advise against all but essential travel to the provinces of Pattani, Yala, Narathiwat and Songkhla on the Thai-Malaysia border. Crossing the Thai-Cambodia border in the Preah Vihear and Ta Krabey areas is also advised against.
Protests and coups are common, particularly in Bangkok. You should avoid any protests, political gatherings, demonstrations or marches. It is illegal to criticise the coup and you should be wary of making political statements in public. Check your insurance policy - some exclude cover following a military coup and your insurance may be invalid.
Violent attacks are rare, but do happen. These attacks are particularly common on Koh Pha Ngan around the time of the Full Moon parties, and at night in tourist areas such as Koh Samui, Phuket, Pattaya and Krabi. Be extra cautious when drinking and avoid trouble and being on your own after dark.
Be wary of pickpockets and bag snatchers. Items are often snatched by thieves on motorbikes when walking along busy streets or travelling in open transport like tuk tuks. If you travel by bus or train, make sure cash and valuables you have are kept securely, especially if you intend on sleeping.
Scam artists are very common. Use your common sense, never hand over money, possessions or details until you can be sure everything is legitimate. If it sounds too good to be true it probably is. Read more about Scams here
Penalties for possession, distribution or manufacture of drugs are severe and can include the death penalty.
Stray dogs are common throughout Thailand. The vast majority are harmless, but some may be rabid. Avoid dogs, don't pet or feed them, no matter how cute. Never run from them as this will encourage them to attack. Rabies is 100% fatal once symptoms develop, but symptoms are 100% preventable if you act immediately. If bitten by any dog or mammal in Thailand wash the wound thoroughly with soap and visit a health professional for post exposure vaccinations.
Box Jellyfish can swim close to the shore, particularly during the rainy season and their sting can be fatal. If in doubt take local advice from hostel management and dive centres.
Medication sold on the street is unlikely to be genuine and may have been stolen. Taking medication without medical advice or a prescription can have serious health consequences.
Dangers constantly change. Always check with your foreign office (British Foreign Office webpage) or travel advice bureau for the latest information regarding your destinations safety.
Read more about Safety And Security here
Respecting Culture
In Thai culture the feet are considered the filthiest part of the human body - never place feet on chairs or tables, show the soles of your feet to anyone, or use your feet to point to something. It is polite to take your shoes off when entering a home or even a hostel.
The head is the opposite and considered the most sacred part of the human body - never touch a Thai person on the head.
Getting angry or losing your cool is a sign of weakness and therefore is extremely counter-productive. It is always best to smile in Thailand.
If entering a places sacred to Buddhists act and dress respectfully. Buddhist monks should be given the highest respect - you should always give up your seat to a monk. Monks cannot touch women or take things from a woman's hands. Women should make way for monks on the street and give them room so they do not have to make contact with you.
The monarchy is very popular in Thailand - it is illegal to bad mouth or even make a joke about the King.
Volunteering
Undertaking volunteer work whilst on your travels in Thailand is extremely popular, for more information visit volunteerworkthailand.org
Share This
You May Also Like To Read
Destinations
Keep updated by subscribing to our newsletter:
Did you find this helpful?
If you can't find the answer you are looking for Visit Our FAQ
If you still have unanswered questions in regards to this article, or anything else on this site, please Contact Us
Building and maintaining a website takes a lot of time, effort and money. If this website has helped or inspired you, a donation would be greatly appreciated. Thank you.