1. Guilin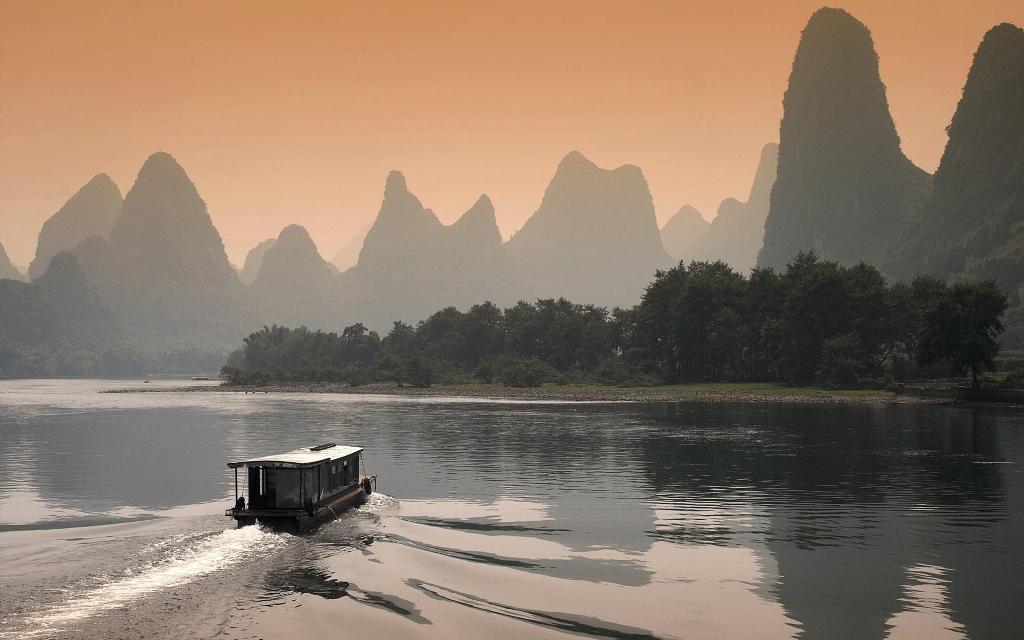 The Li river and the stunning topography of Guilin.
Guilin is an area of supreme natural beauty - large karst limestone cliff formations line the Li river in this rural part of China. The town is famed for its cormorant fishing.
2. Shanghai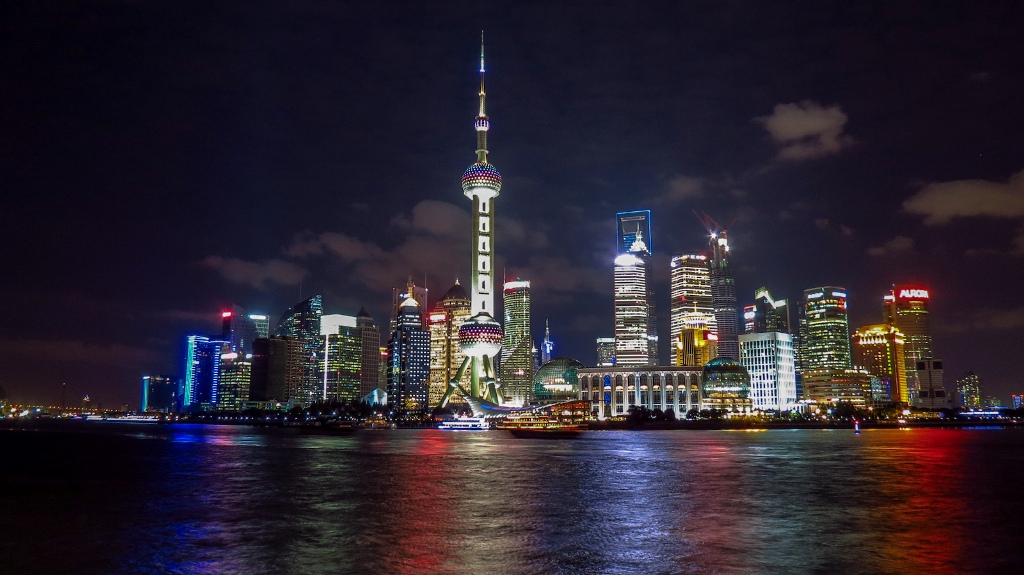 Shanghai skyline at night.
Shanghai is the most populated city in the world. It has come a long way from the fishing village it used to be, particularly in recent years with its ever changing skyline.
3. Jiuzhaigou Valley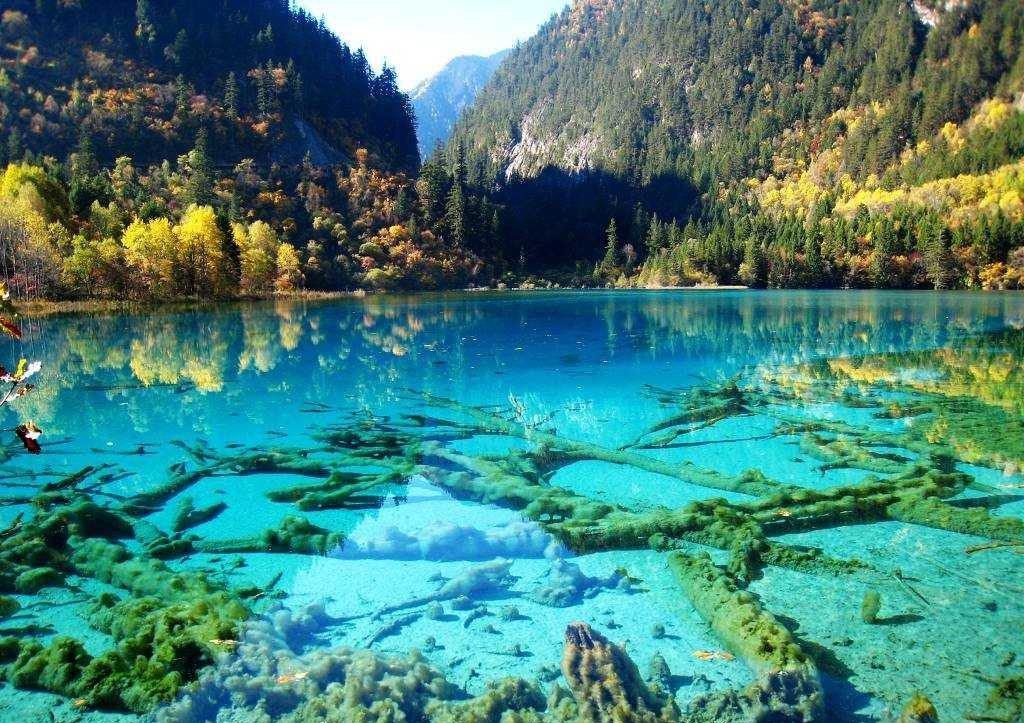 Five Flower Lake.
A magical valley nestled in the mountains with many waterfalls and hundreds of pristine turquoise lakes. Visit in Autumn when the forest turns golden and crimson.
4. Wulingyuan (Zhangjiajie National Forest Park)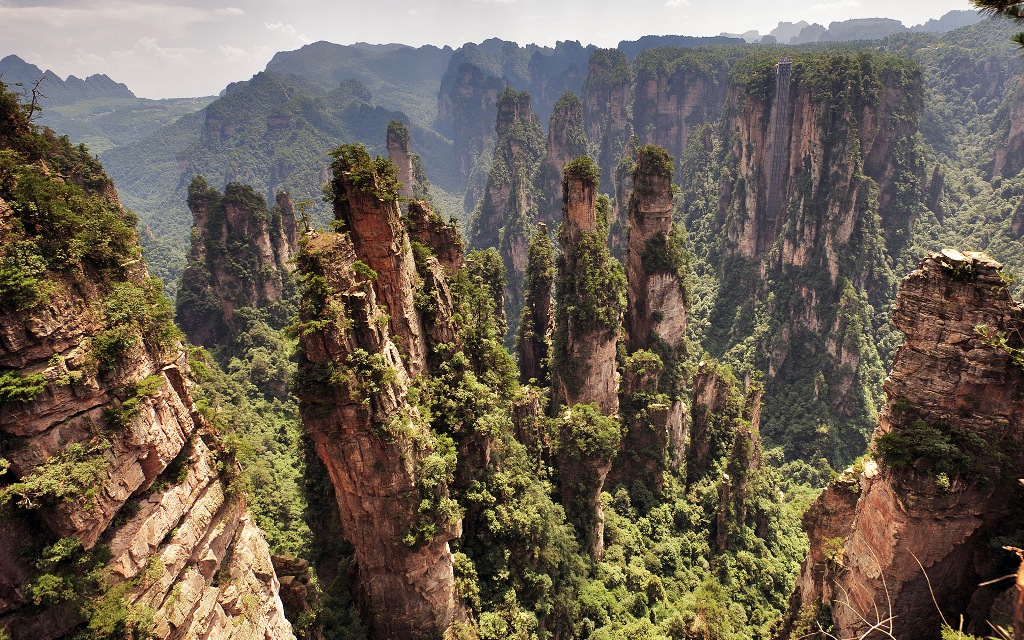 Sandstone pillars of Wulingyuan.
A truly spectacular scenic area where thousands of sandstone pillars penetrate up from the dense forest floor.
5. Lijiang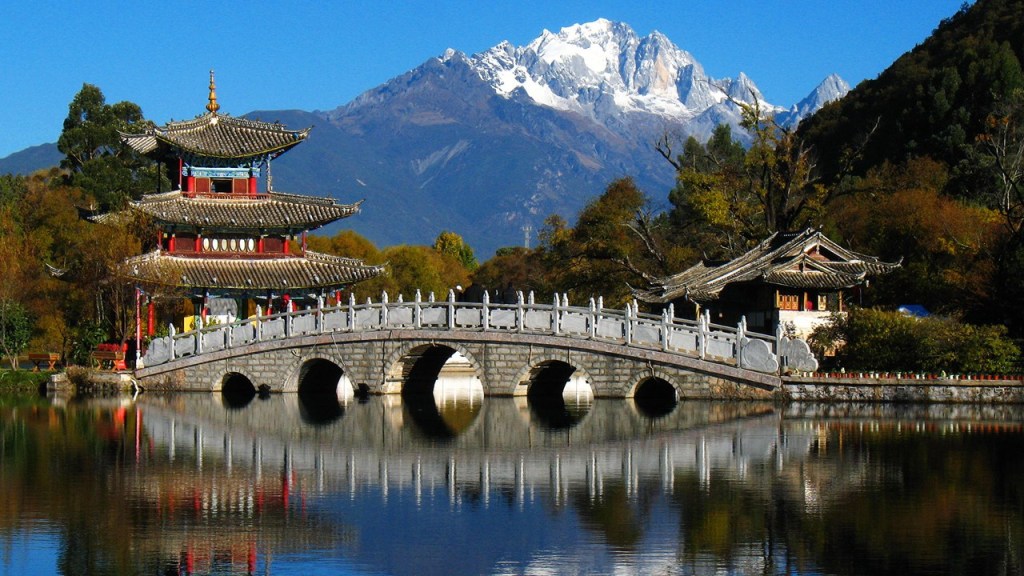 Black Dragon Pool, Jade Dragon Snow Mountain and The Moon-Embracing Pavilion.
Lijiang is a charming ancient town north-west of Yunnan province. The town is surrounded by mountains and the narrow lanes and many rivers that run through it have earnt it the nickname 'the Venice of the Orient'.
6. Yangtze River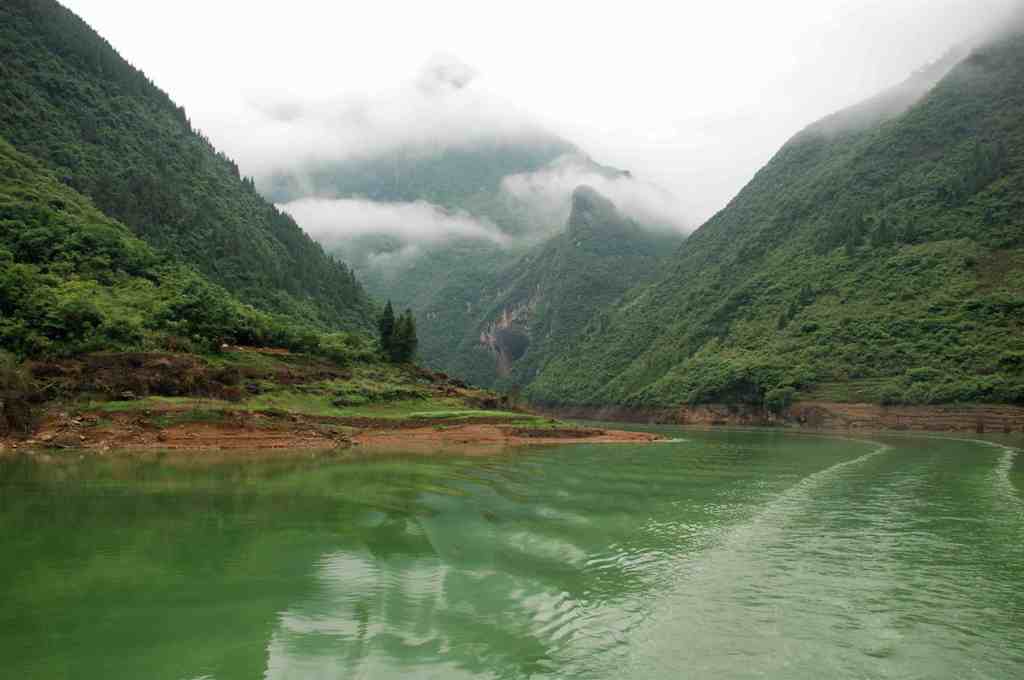 Scenery of the Three Gorges.
Asia's largest and the most historically important river in China. The Yangtze has many spots of outstanding natural beauty, the most famous being the Three Gorges.
7. Beijing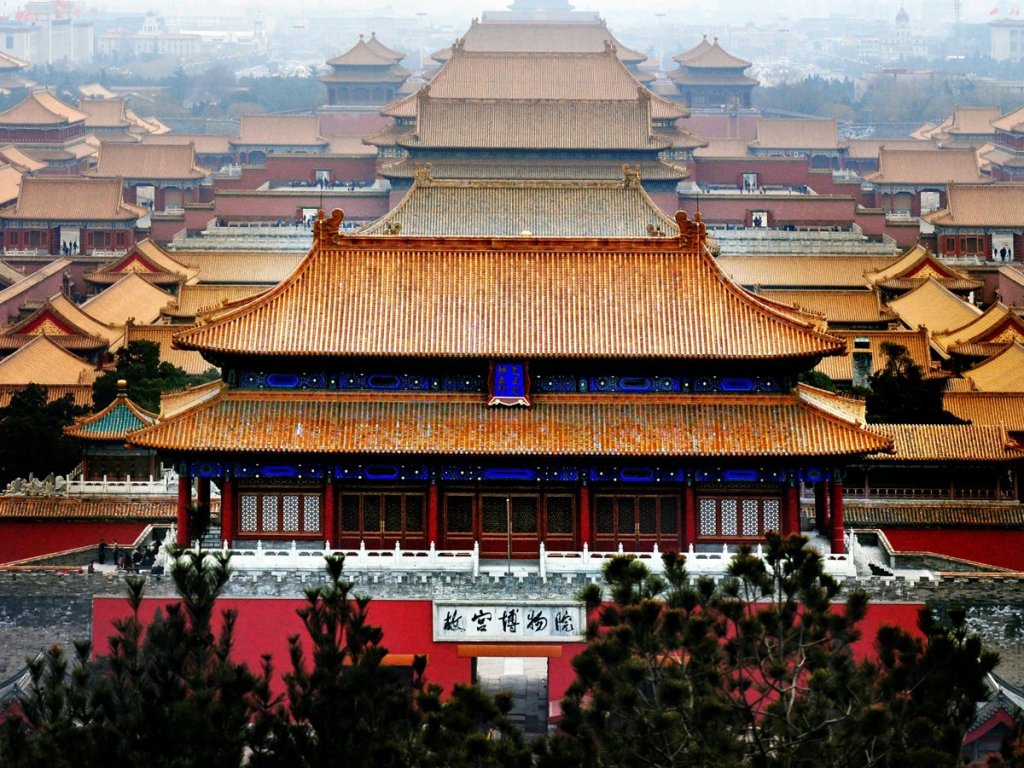 The Forbidden City.
The nation's capital is rich in culture and history, as well as being home to some of the most impressive architecture in China, including the most extravagant and integral Imperial Palaces.
8. Huangshan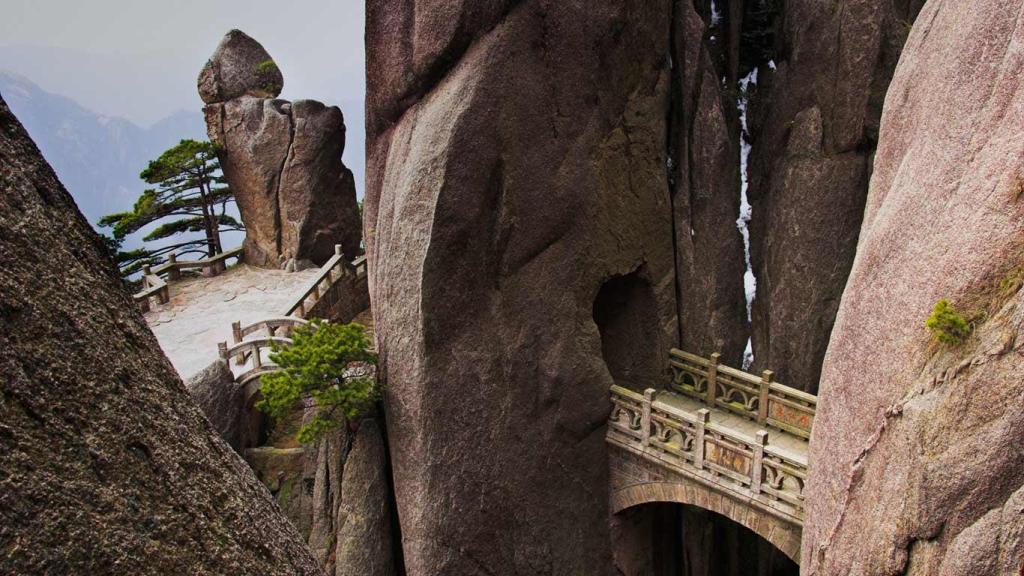 The Bridge of Immortals.
Huangshan is a scenic compact group of mountains, consisting of 36 separate granite peaks. The area is famed for its iconic Ying Ke Pine trees and the steps, bridges and walkways that are carved into the rock.
9. The Great Wall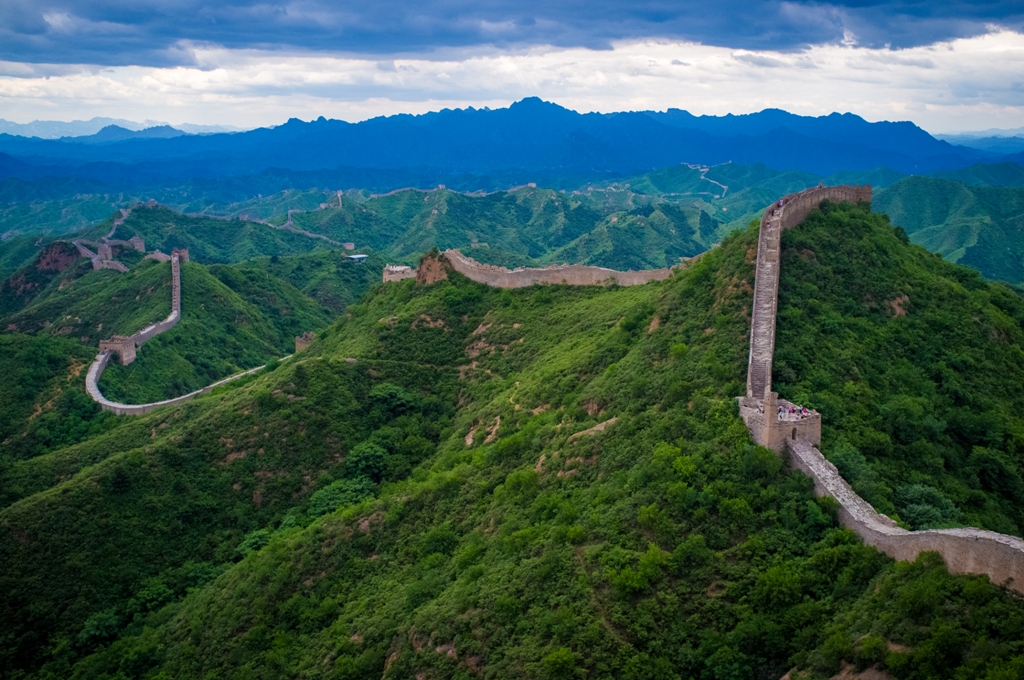 The Great Wall of China at Jinshanling.
Probably China's most renowned landmark and one of the greatest man made wonders of the world. The wall covers 6,700km so you are sure to have plenty of opportunities to visit.
10. Xian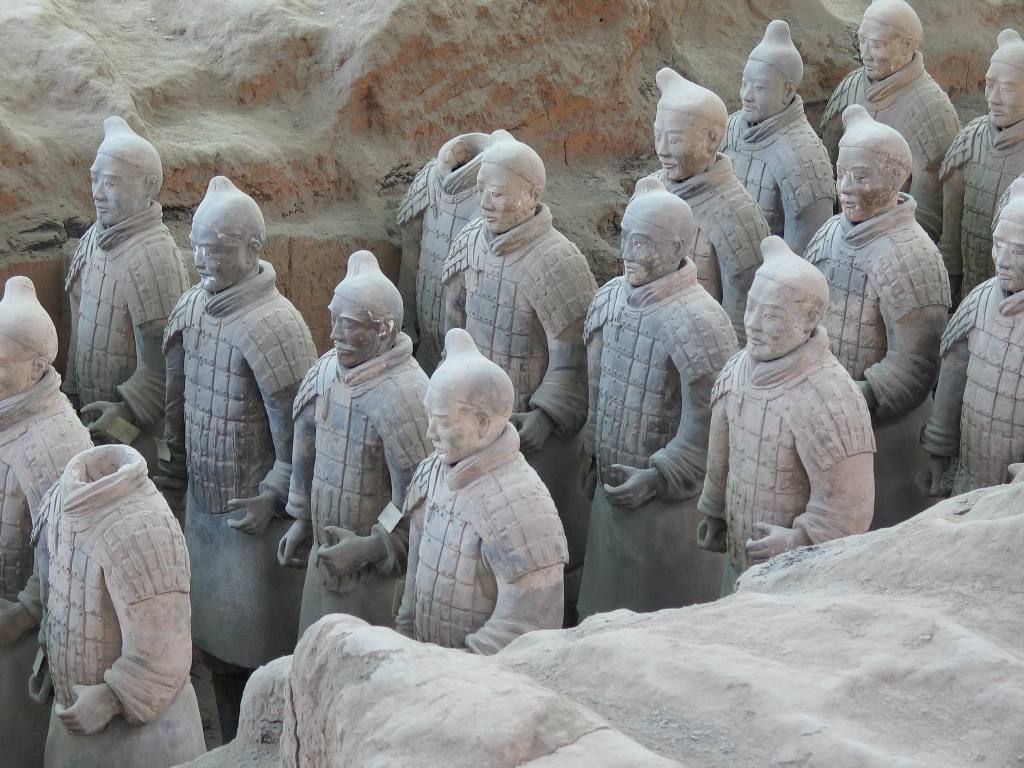 Terracotta warriors of Xian.
Xian is the root of China civilisation and so unsurprisingly the whole city is full of history, culture, ruins and relics. Just outside the main city stands the mighty army of terracotta warriors.
Share This
You May Also Like To Read
Destinations
Keep updated by subscribing to our newsletter:
Did you find this helpful?
If you can't find the answer you are looking for Visit Our FAQ
If you still have unanswered questions in regards to this article, or anything else on this site, please Contact Us
Building and maintaining a website takes a lot of time, effort and money. If this website has helped or inspired you, a donation would be greatly appreciated. Thank you.