1. Varanasi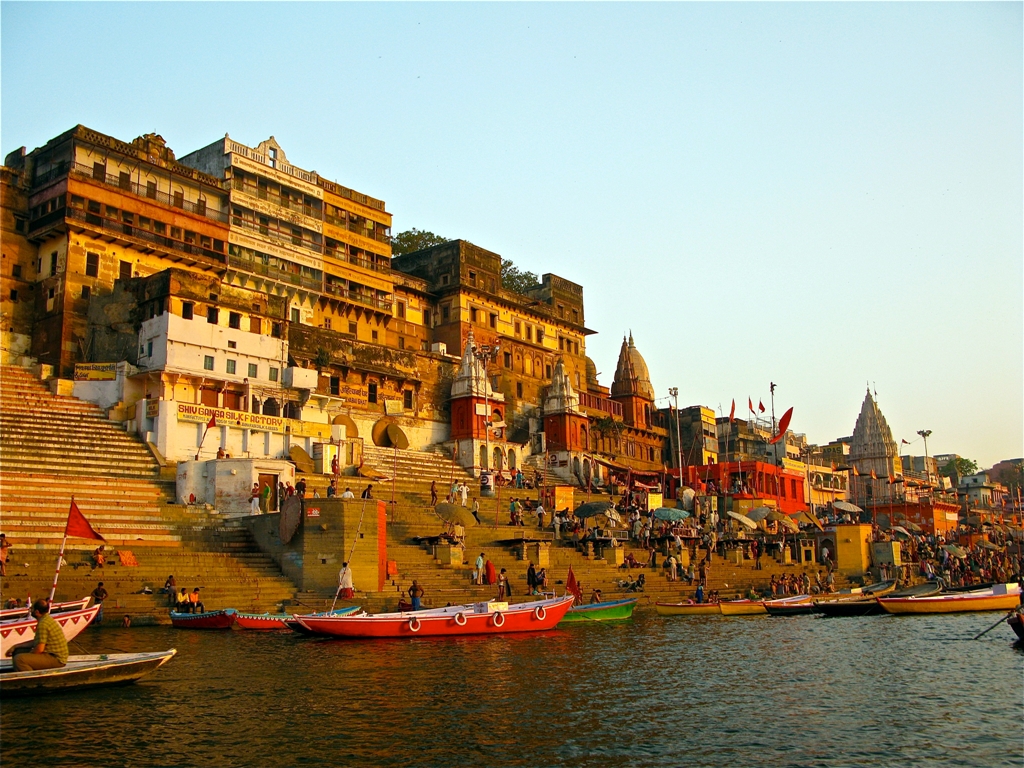 Ahilya Ghat by the Ganges.
The colourful city of Varanasi is a sacred pilgrimage site for Hindus perched on the river Ganges. Hindus believe bathing in the waters here absolves all sin.
2. Goa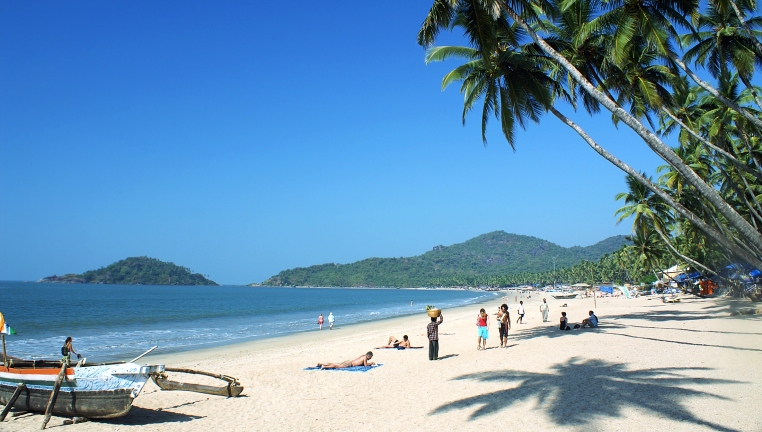 Palolem beach.
Goa is most famous for its beaches, but also known for its ancient temples and churches. With 70 km of beach coastline there is a beach to suit everybody in Goa.
3. Mumbai (formerly Bombay)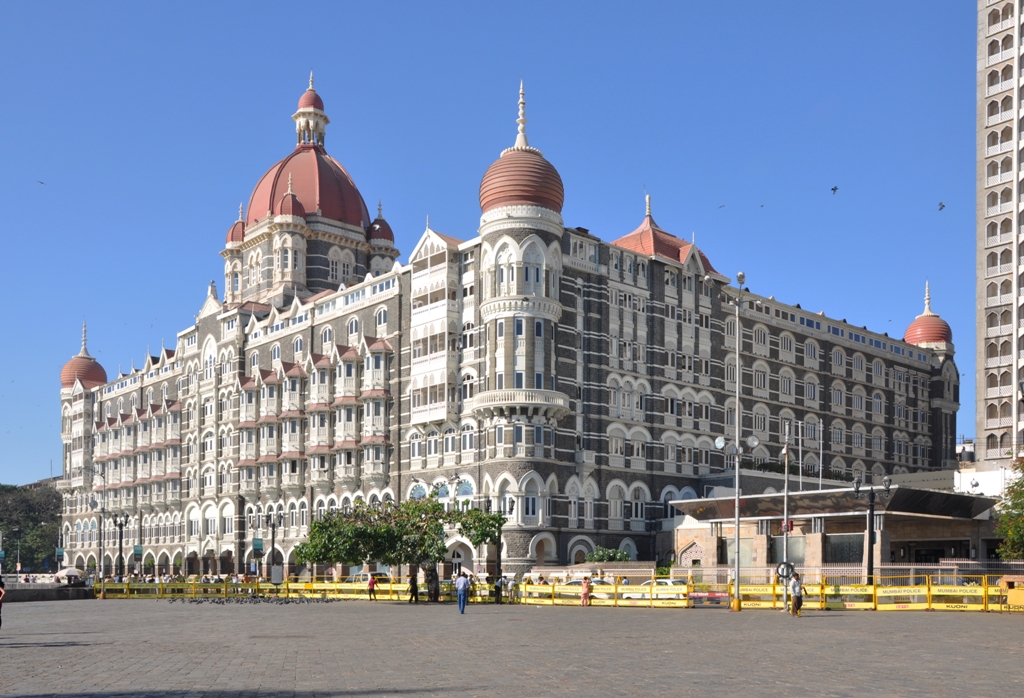 Taj Mahal Palace Hotel.
Mumbai is the largest, most bustling city in India. A cosmopolitan metropolis and the commercial capital of India, most famous for being the home of Bollywood cinema.
4. Sundarbans National Park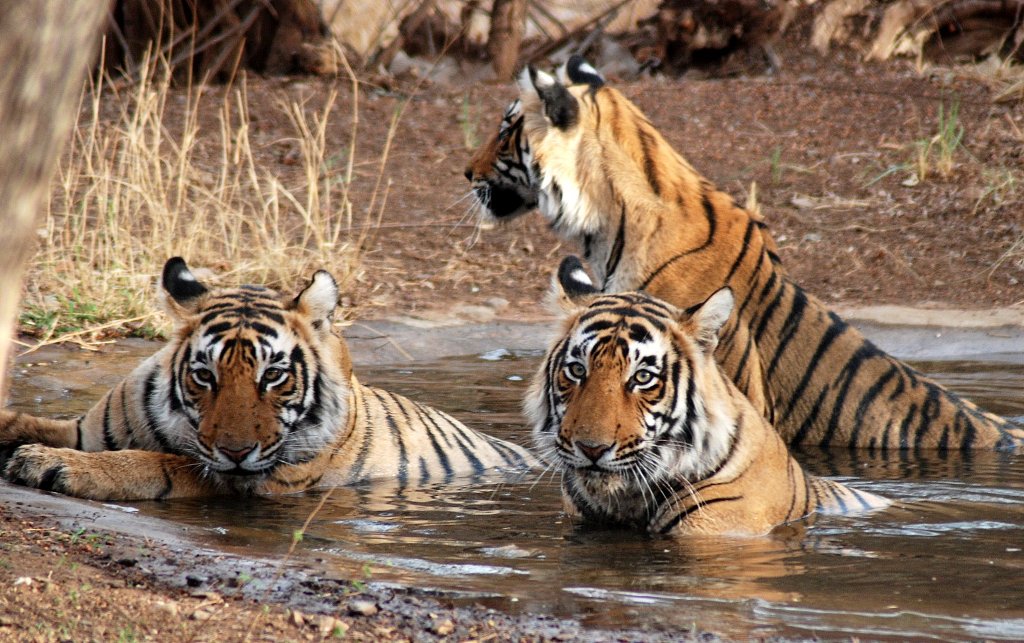 Tigers in Sundarbans.
Sundarbans is a densely covered mangrove forest and one of the largest reserves for the Bengal tiger. There is rich array of wildlife found here, most notably the tigers who are famed here for their swimming and man-eating tendencies.
5. Taj Mahal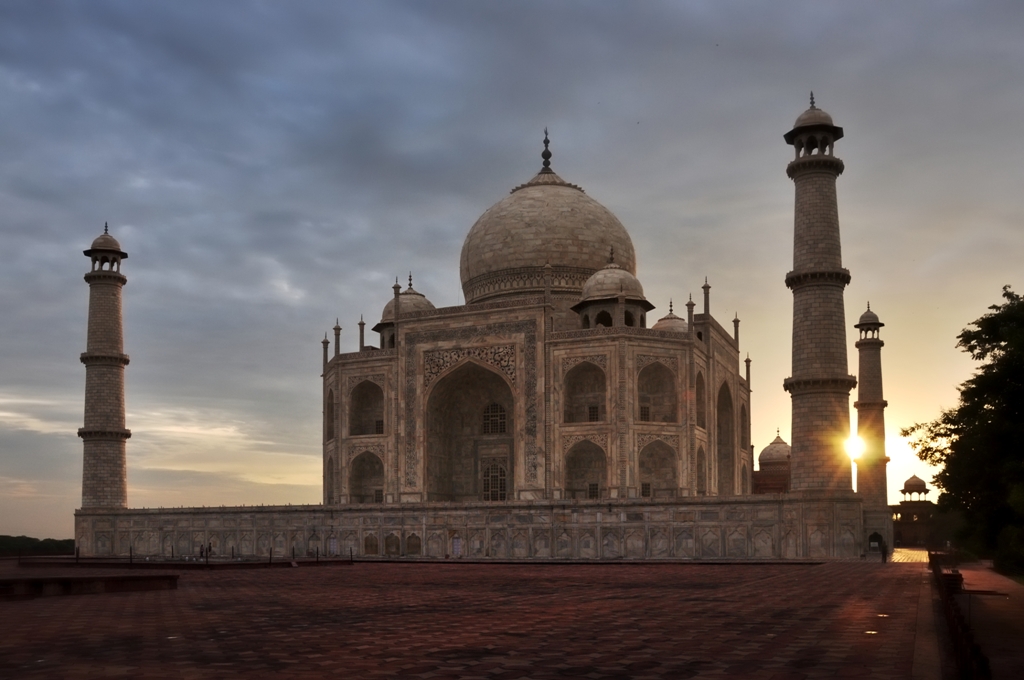 The Taj Mahal.
The Taj Mahal is one of the most impressive architectural wonders in the world. It was commissioned by a Mughal ruler as a mausoleum for his late wife.
6. Jaipur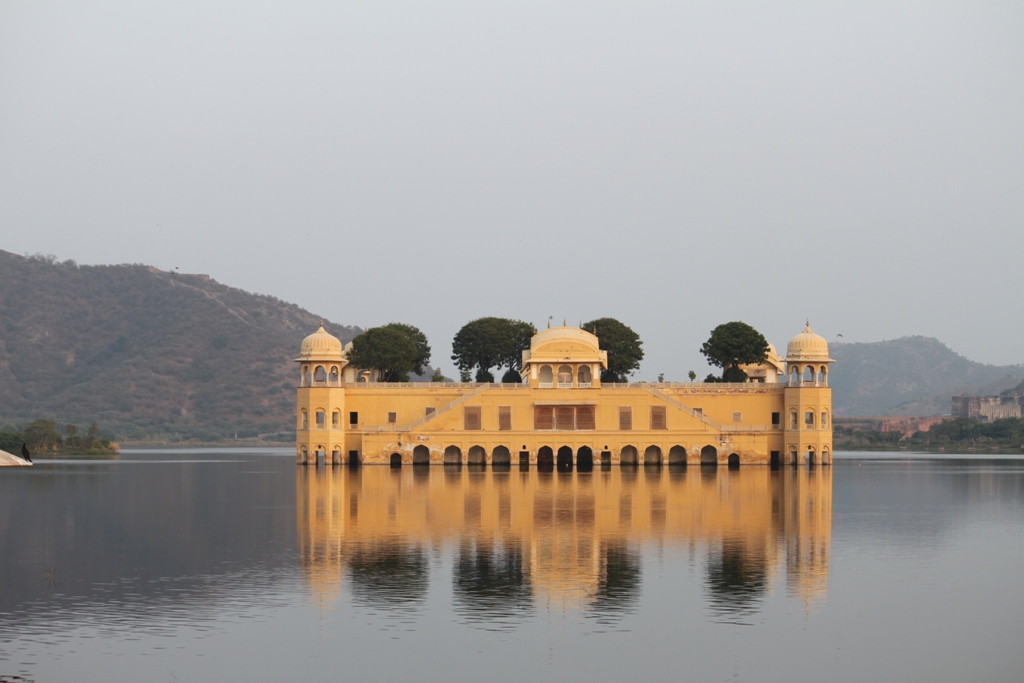 Jal Mahal or water palace.
Jaipur is a city home to many palaces, temples and forts and is also the gateway to the desert cities of Jodhpur and Jaisalmer. Jaipur boasts arguably the best and widest array of architecture in India.
7. Himachal Pradesh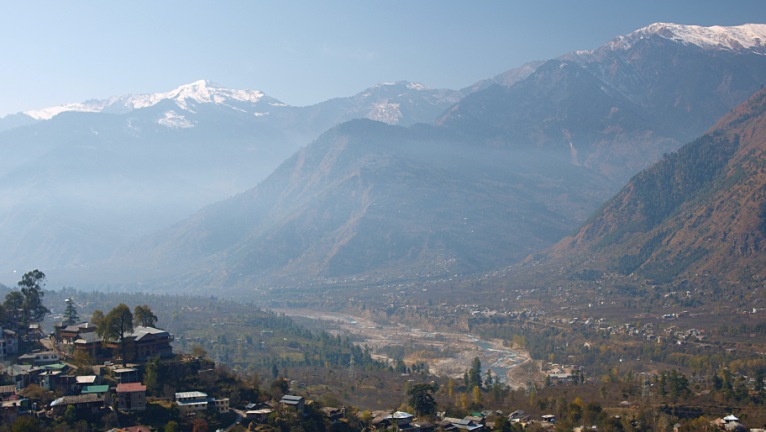 Himalayas from Kullu Valley.
A region of the in the Himalayas boasting great beauty and diversity with vast lakes and pristine streams - a trekkers paradise.
8. Delhi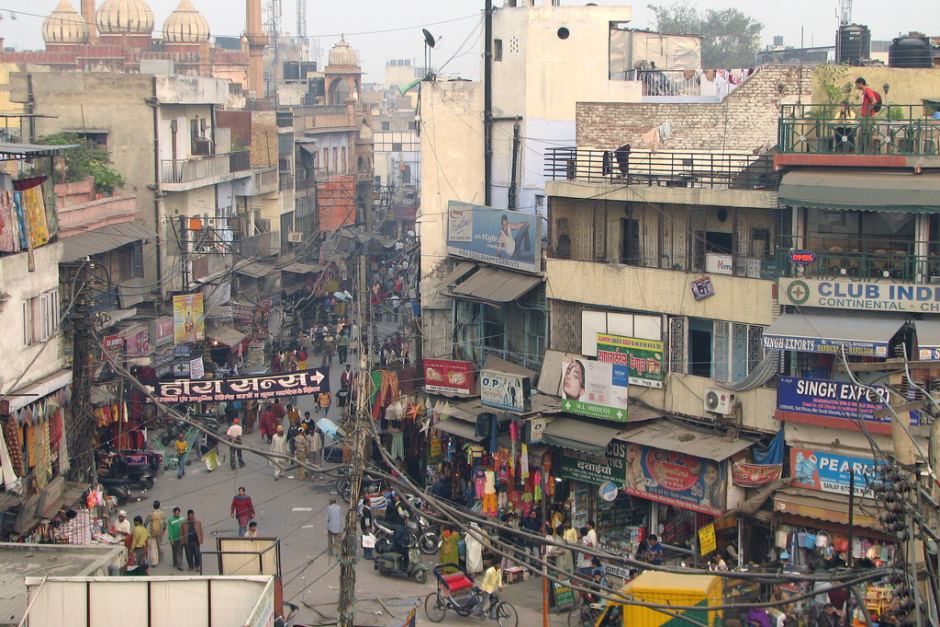 Delhi streets.
The nation's capital and one of the oldest existing cities in the world. The metropolis is a mixture of old and new; and rich and poor.
9. Kerala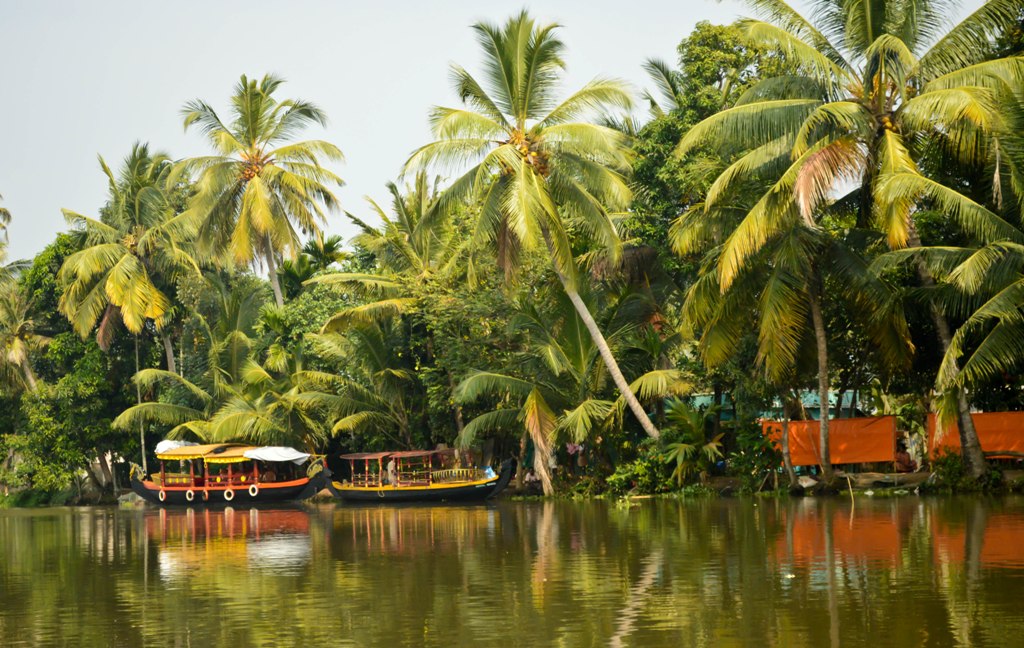 A typically palm lined Kerala waterway.
Kerala is the picture of a tropical paradise with waving palms and sandy beaches. It is blessed with great natural beauty, a diverse ecology and welcoming locals.
10. Gwalior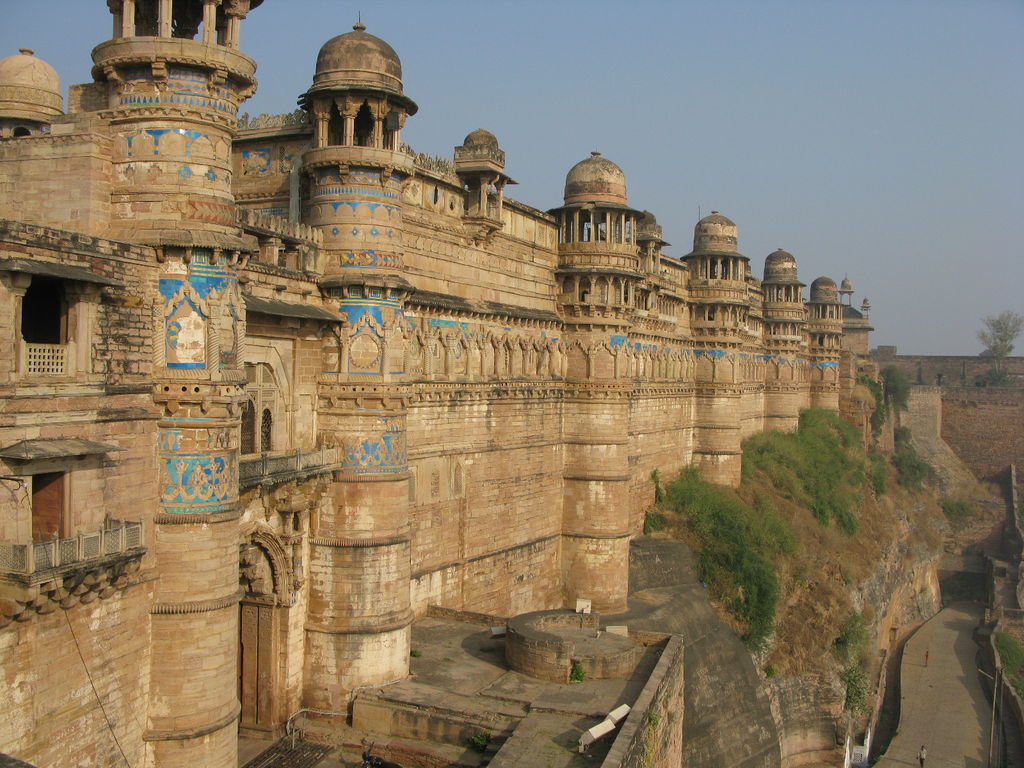 Gwalior Fort.
Gwalior is a site of ancient Jain worship. An architectural and historical wonder, most prominently for its fortress, temples and palaces.
Share This
You May Also Like To Read
Destinations
Keep updated by subscribing to our newsletter:
Did you find this helpful?
If you can't find the answer you are looking for Visit Our FAQ
If you still have unanswered questions in regards to this article, or anything else on this site, please Contact Us
Building and maintaining a website takes a lot of time, effort and money. If this website has helped or inspired you, a donation would be greatly appreciated. Thank you.