1. Bali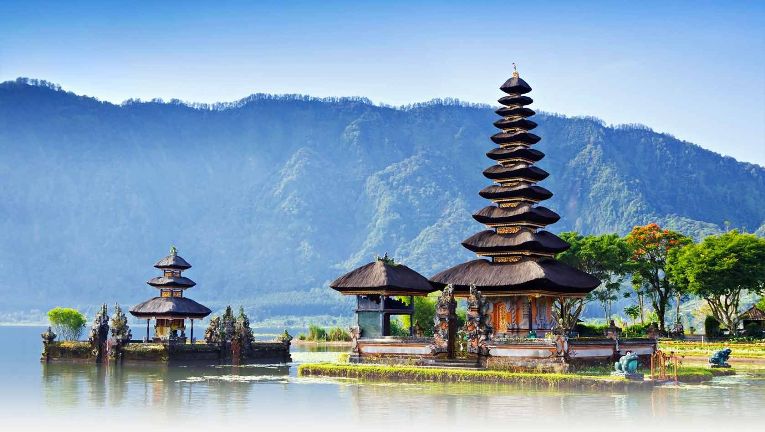 Pura Ulun Danu Bratan.
Bali is without doubt the backpacker hotspot of Indonesia. Everything a backpacker could want is on this happening island - a captivating culture, energetic nightlife, stunning natural beauty and superb beaches, diving and surfing.
2. Bromo Tengger Semeru National Park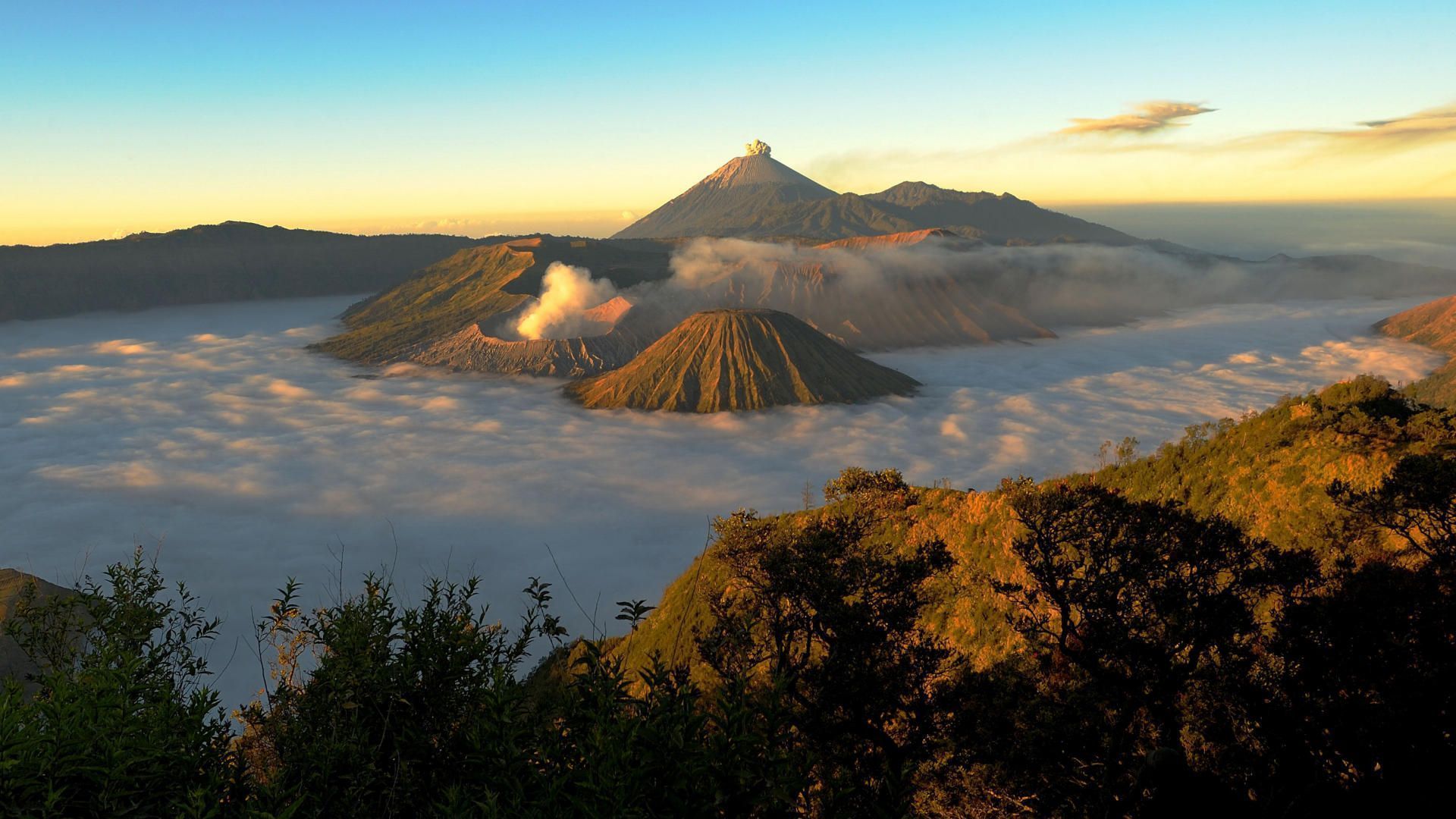 Above the clouds atop Mt Penanjakan (the best viewpoint). Mt Semeru is erupting in the background and Mt Bromo is smoking (centre-left).
Located in East Java, Bromo Tengger Semeru National Park is home to some of Indonesia most active volcanoes. Mount Bromo constantly smokes, whilst Mount Semeru erupts every 20 minutes or so.
3. Raja Ampat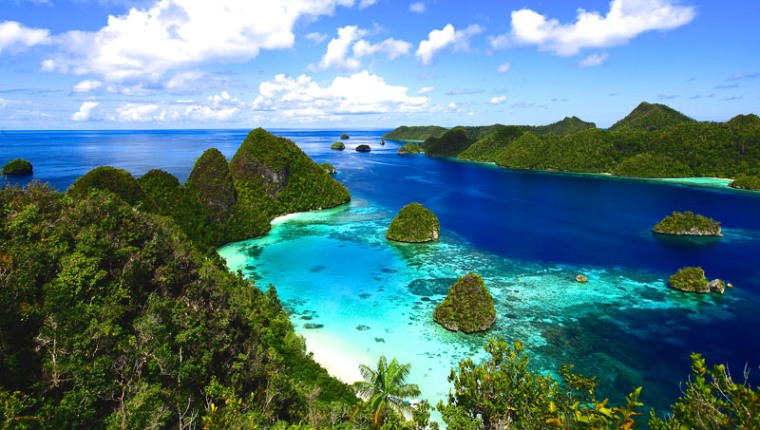 The stunning Raja Ampat archipelago.
Raja Ampat is a breathtaking and remote collection of islands near Papua, encompassing over 1,500 small islands, cays, and shoals that surround four main islands. As well as its outstanding natural beauty above water, Raja Ampat has some of the best diving and snorkel spots in the world.
4. Yogyakarta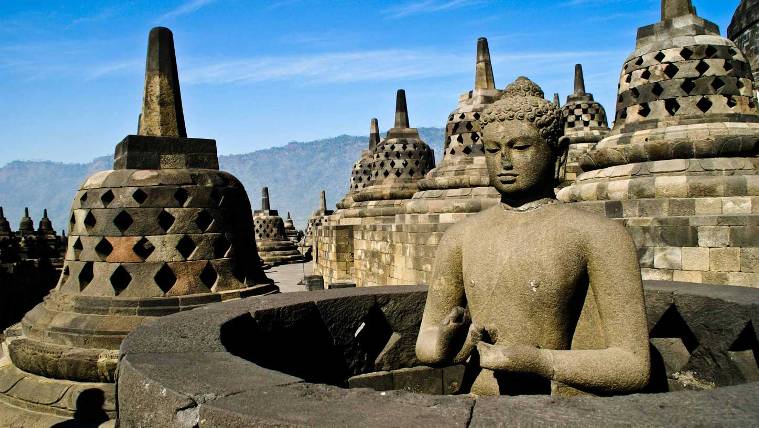 A statue of Buddha at Borobudur Temple.
Yogyakarta is a bustling town in Central Java. The town itself is largely used as a base for backpackers visiting two of the most spectacular temples in Indonesia; Borobudur and Prambanan.
5. Komodo Island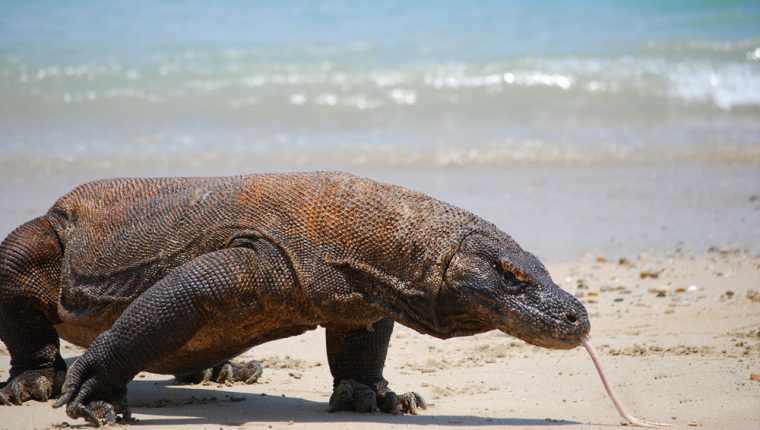 A Komodo Dragon on a Komodo Island beach.
Komodo is a beautiful island in the Nusa Tenggara region, with blue waters, green hillsides and a pink sand beach; one of only seven in the world. Despite the island's beauty it is best known for its population of Komodo dragons, the world's largest living lizard, which takes its name from the island.
6. Lombok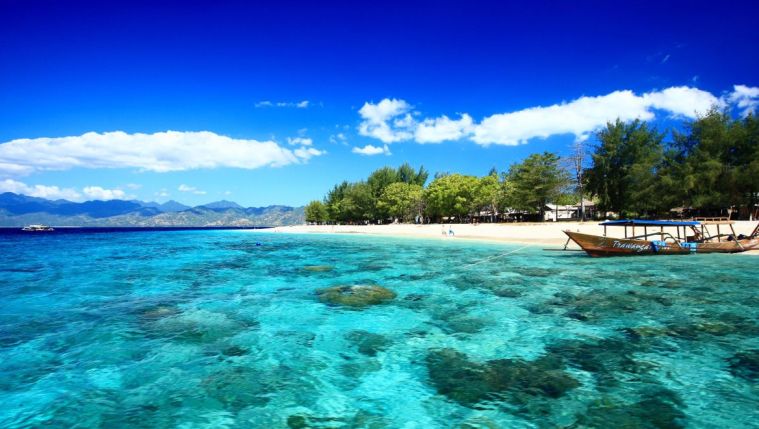 Stunning waters off Gili Trawangan island, just off the northwest coast of Lombok.
Lombok is an island sometimes referred to as "an unspoiled Bali". The island has some beautiful beaches and waterfalls, plus an impressive volcano. The Gili Islands are one of the most popular backpacker destinations, due to their remoteness, nightlife and rich coral reefs.
7. Bukit Lawang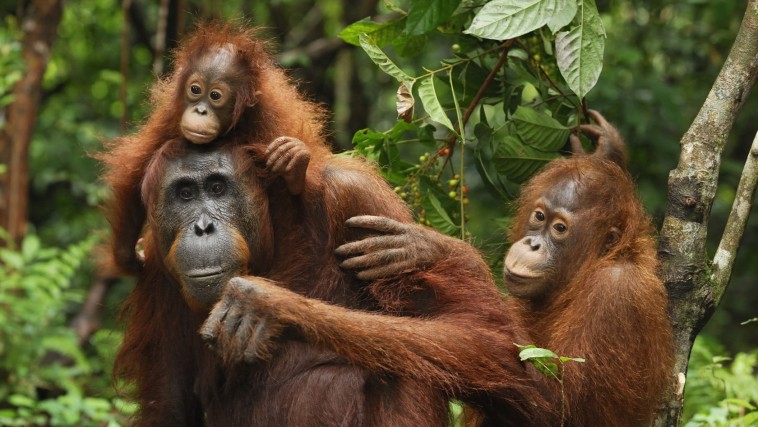 Orangutans in Gunung Leuser National Park.
Bukit Lawang is a small tourist village in North Sumatra. Bukit Lawang is known as the best place in the world to spot orangutans and is also home to the world's largest Sumatran orangutan sanctuary. Gunung Leuser National Park, in which Bukit Lawang is contained, is a fantastic place for jungle trekking and is home to many more native animals.
8. Ujung Kulon National Park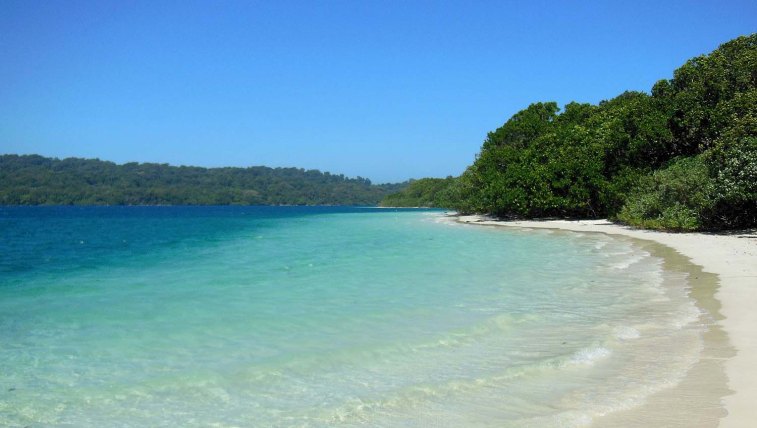 Peucang Island in Ujung Kulon National Park.
Ujung Kulon National Park contains the largest remaining lowland rainforest in Java and is also the last known refuge for the critically endangered Javan rhinoceros. There are some great beaches in the park, and although you will have to be very lucky to see a rhino, there is plenty of other wildlife to spot within the jungle.
9. Manado Bay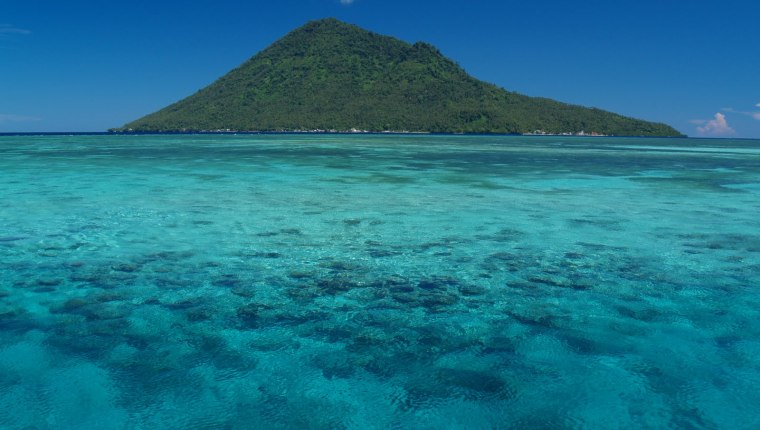 Reefs of Manado Bay near Bunaken Island.
Manado Bay is surrounded by lush, tropical and volcanic mountain peaks in the North Sulawesi province. It is famous for its diving spots; Bunaken being one of the finest and most pristine national marine parks in Indonesia.
10. Lake Toba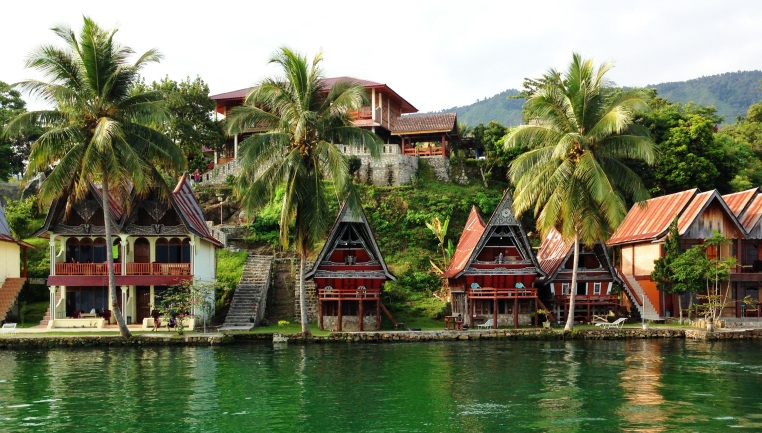 Mas Cottages on Lake Toba's waterfront.
Lake Toba is the largest volcanic lake in the world. Most backpackers head to the town of Tuk-Tuk for its relaxing atmosphere and charismatic traditional houses. Swimming in the volcanically warmed waters is by far the most popular pastime.
Share This
You May Also Like To Read
Destinations
Keep updated by subscribing to our newsletter:
Did you find this helpful?
If you can't find the answer you are looking for Visit Our FAQ
If you still have unanswered questions in regards to this article, or anything else on this site, please Contact Us
Building and maintaining a website takes a lot of time, effort and money. If this website has helped or inspired you, a donation would be greatly appreciated. Thank you.