The Welcome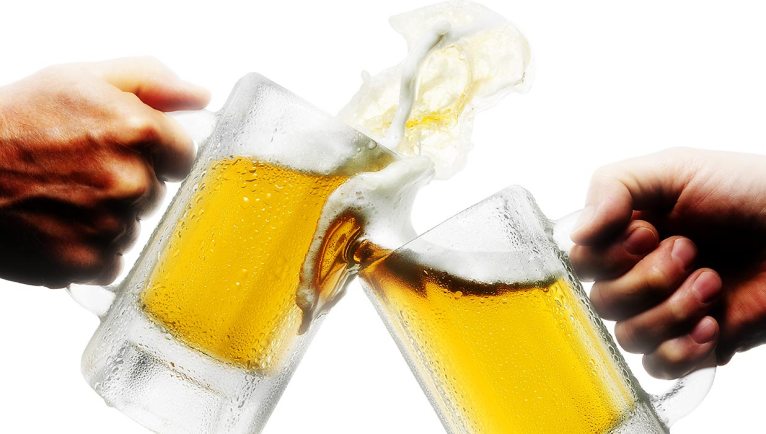 You will be embraced with open arms by the people of Eastern Europe, who are fantastic, gracious hosts. When you visit, be sure to share a drink with the locals.
How to say "Cheers!" in Eastern Europe: Stolicka! (Slovakia); Na Zdravi! (Czech Republic); Egészségére! (Hungary).
The Landscape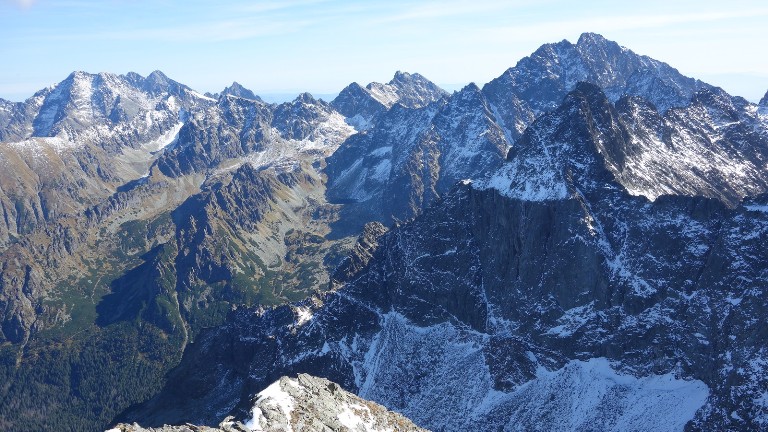 Gerlach Peak, Slovakia.
Eastern Europe is home to some of the best mountain ranges in the world, including the Julian Alps and the magnificent Carpathian mountains. Some of the most challenging and beautiful hikes in the world can be found in Eastern Europe, alongside lots of outdoor activities, from skiing to water sports.
Eastern Europe's Highest Peaks: Musala, Bulgaria (9,596 ft); Gerlach Peak, Slovakia (8,709 ft); Moldoveanu Peak, Romania (8,346 ft).
The Cities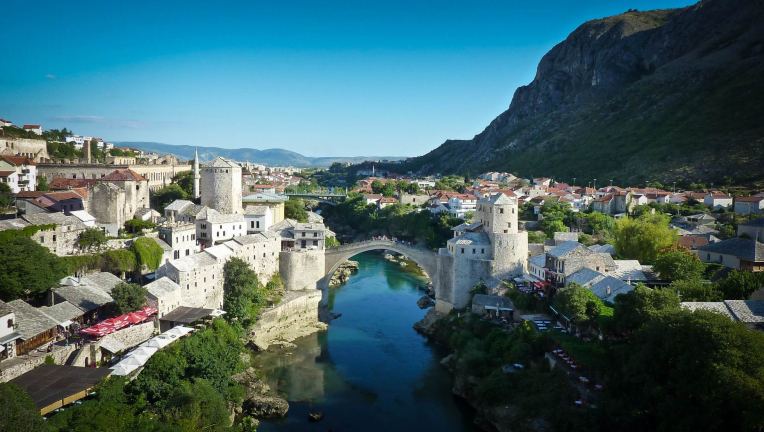 Mostar, Bosnia
Prague and Budapest are huge destinations now, but cities all over Eastern Europe deliver on architecture, art, culture, beauty, food, drink and shopping. Check out these hidden treasures before everyone else does!
Some Hidden Treasures: Mostar, Bosnia; Ljubljana, Slovenia; Zadar, Croatia; Kotor, Montenegro; Riga, Latvia.
The Cost
Enjoying a local beer in front of Prague Castle, Czech Republic.
The backpacker index listed Bucharest in Romania, Kiev in Ukraine and Sofia in Bulgaria as Europe's three cheapest cities to visit. The cost of food and drink will barely dent your budget, and bus and rail transport is incredibly cheap.
Cheapest Pints: Ukraine, 49p; Czech Republic, 71p; Belarus, 75p
The Traditions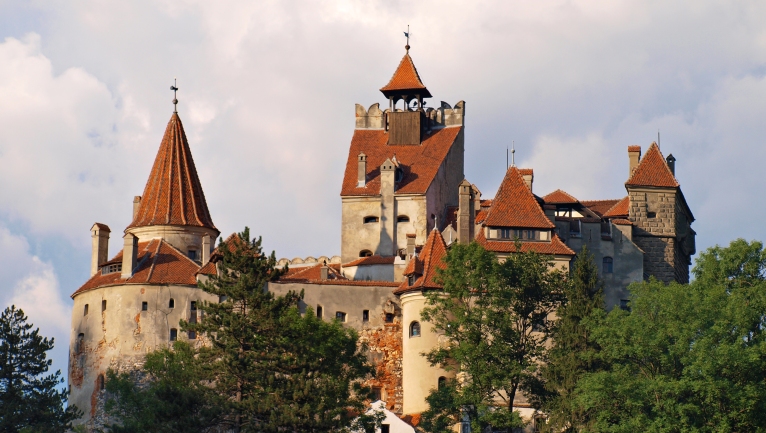 Bran Castle, Romania - commonly known as "Dracula's Castle".
Escape the Starbucks and McDonalds of modern life and discover the still-preserved customs and traditions of Eastern Europe. Travel here to soak up hundreds of years of history.
Cultural Hotspots: Rila Monastery, Bulgaria; Bran Castle, Romania; Prague Castle, Czech Republic.
The Food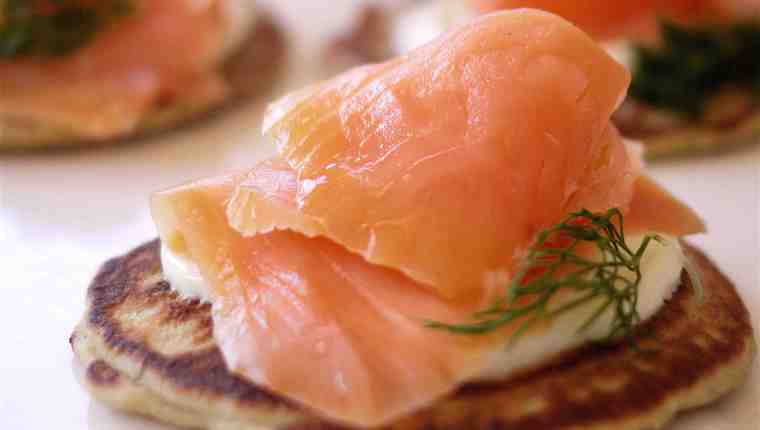 Blinis
Expect to feast on warm, hearty stews, dumplings and local beer. You certainly won't go hungry!
Eastern European Dishes To Try: Borsch (beetroot soup); Blinis (small pancakes served with smoked salmon); Latkes (potato pancakes); Perogis (dumplings filled with potatoes, cheese, ground beef); Beef Goulash (warming beef stew flavoured with paprika); Cabbage Rolls (cooked cabbage leaves stuffed with meat and herbs).
The Nightlife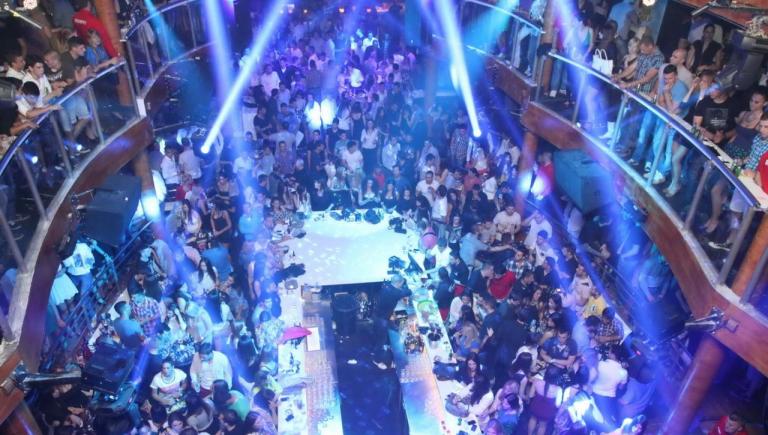 The Trocadero, Budva, Montenegro.
Eastern Europe is making up for lost time by gaining a reputation of the party captial of the planet! You will find the perfect night out to any taste in these party spots.
Top Party Spots: Odessa, Ukraine (beachside clubbing); Tallinn, Estonia (hip late night bars); Budva, Montenegro (huge open air venues).
The Film Sets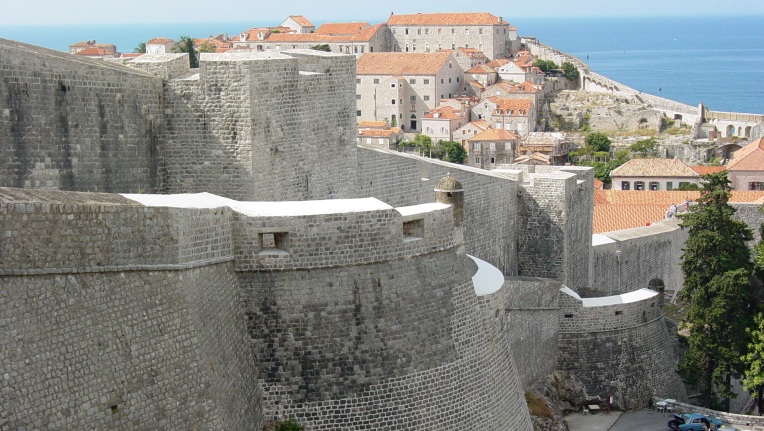 The walled city of Dubrovnik (Croatia) stands in for King's Landing in the Game of Thrones from season 2 onwards.
Hollywood has been turning more to eastern Europe over the past decade, often using the cities as stand-ins for London or Paris, or filming epics in the fantastical landscapes of the countryside.
Top Film Locations: Prague, Czechoslovakia - HellBoy, Amadeus; Dubrovnik, Croatia - Game of Thrones; Budapest, Hungary - Mission: Impossible, Hercules.
The Beaches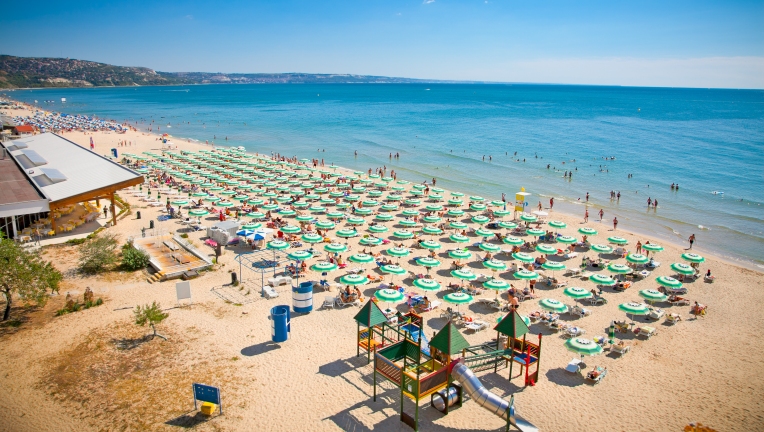 Golden Sands Beach, Zlatni Piasaci, Bulgaria.
With coasts on the Adriatic, Black Sea and Baltic Sea, Eastern Europe has thousands of miles of sunny, sandy beaches. Croatia in particular is gaining a reputation as a beautiful and affordable beach getaway.
Top Eastern European Beaches: Paradise Beach, Croatia; Golden Sands, Bulgaria; Queen's Beach, Montenegro.
The Wildlife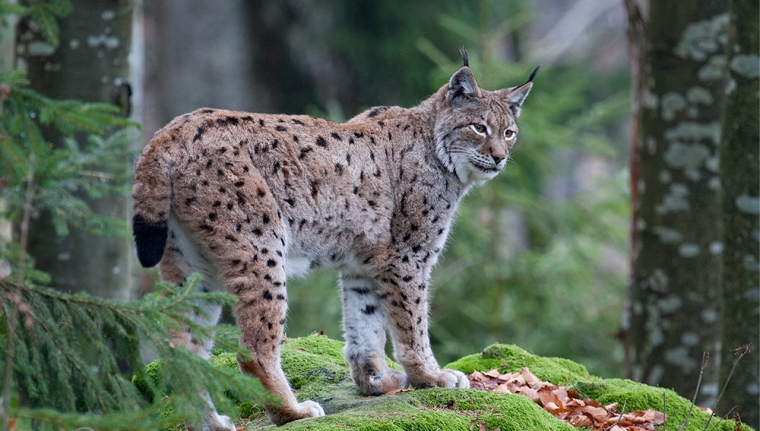 The Eurasian Lynx is found in many parts of Eastern Europe.
Slovenia alone contains 1% of the world's wildlife, and you can spot some very rare wildlife that you couldn't find in Western Europe.
Top Three Wildlife Spots: Common Wolf; Brown Bear; Wild Lynx Cat.
Share This
About The Author
This is a guest article by Alex Gillham
Alex is a seasoned traveller and writer for World Walks. She has travelled around Eastern Europe, including Warsaw, Budapest and Hungary. Next on her list is a trip to Croatia to see the Game of Thrones locations.


Please let us know if you want to write a guest article, just like Alex did.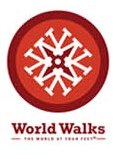 Recommended For Further Information
You May Also Like To Read
Destinations
Keep updated by subscribing to our newsletter:
Did you find this helpful?
If you can't find the answer you are looking for Visit Our FAQ
If you still have unanswered questions in regards to this article, or anything else on this site, please Contact Us
Building and maintaining a website takes a lot of time, effort and money. If this website has helped or inspired you, a donation would be greatly appreciated. Thank you.