Go To Canada For...
Outdoor Activities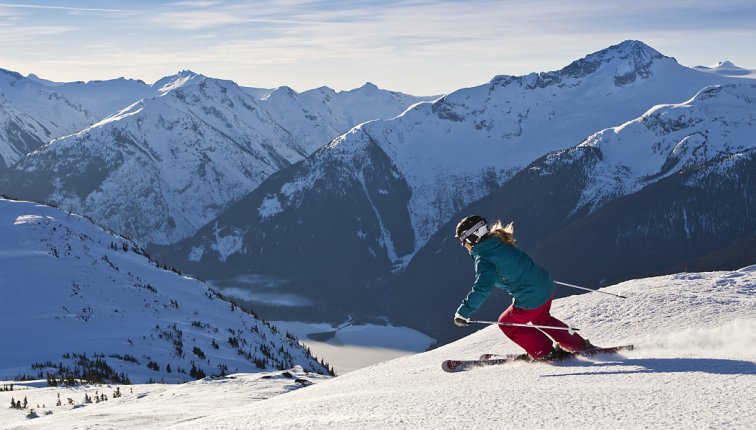 Skiing at Whistler Blackcomb, British Columbia.
Canada isn't short of outdoor space and the list of activities to try is almost endless, with Hiking, Mountain Biking, Fishing, Climbing, Kayaking and Canoeing being some of the popular choices.
Skiing is surely the most popular of all. Canada offers some of the best slopes in the world and no matter if you are a beginner or pro, there is bound to be a slope for you.
Natural Beauty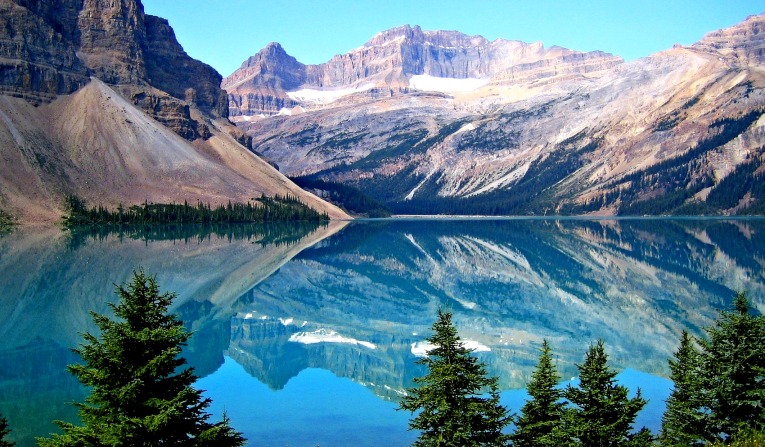 Bow Lake, Alberta.
Being the second biggest country in the world by area, but with a population the size of Tokyo; Canada has plenty of untouched natural wonders. The many mountains and lakes provide spectacular scenery wherever you go.
First Rate Cities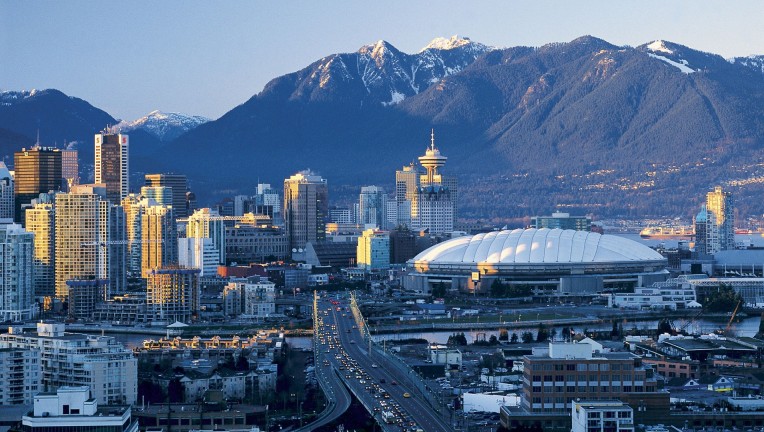 Vancouver, British Columbia.
Canadian cities are lively, hip and safe. They are frequently named in most liveable cities in the world lists - visit them and see why.
Consider Going Elsewhere...
For Winter
Of course if you intend on skiing then winter is the best time to go to Canada, but bear in mind that winters are harsh and severe snow storms are a regular occurrence. Travel can be very difficult in winter as highways are often closed due to snow storms and avalanches. Unless you are going for a ski season, it is definitely better to visit during other times of the year.
Top Places To Visit In Canada
Canada Need To Know
Basics
Language: English & French

Currency: Canadian Dollar (CAD)

International Access Code: 011

Emergency Services Number: 911

Time Difference: 6 time zones; GMT -3.5 to -8
Entry
Citizens of most countries (including all EU countries, The US, Australia and New Zealand) don't usually need a visa to visit Canada, generally for stays of 6 months of less. You will need a work permit, if you wish to work - British citizens can apply for a Working Holiday.
Your passport should be valid for the proposed duration of your stay. No additional period of validity beyond this is required.
For official information visit cic.gc.ca or your home government travel bureau.
Getting Around
During the winter, highways are often closed in Alberta, British Columbia and other Provinces because of snow storms and avalanches.
More detail is to come in this section, but you can read about general advice regarding Getting Around When You Get There
Accommodation
Canada has a wide variety of hostels and you should never have any problem finding one.
The average price of a hostel is 25-35 CAD (£14-20) a night.
All hostels in Canada will provide linen and bathroom facilities. Usually there will be cooking and internet facilities as well as common and laundry rooms.
Read more about Accommodation When You Get There and Living in Hostels
Food And Health
The standard of food safety and hygiene is good.
Water is completely safe to drink from all kitchen taps in Canada, unless stated.
The cost of medical treatment can be very expensive; make sure you have adequate travel health insurance and accessible funds to cover the cost of any medical treatment abroad and repatriation.
Always contact your GP around 8 weeks before your trip to check whether you need any vaccinations or other preventive measures. Visit here for Recommended Vaccinations and read here for more about Travelling Health In General
Weather & Time To Go
Canada is the second largest country in the world, so weather varies hugely. Overall, winters are harsh and severe snow storms are a regular occurrence, so if you don't like cold weather visit in summer. The most populated cities have similar weather to the midwestern and northeastern United States, so summers are fairly hot.
Communications
Internet and wifi is widespread and accessible in most hostels. Local pay-as-you-go SIM cards for your mobile phone and international calling cards are cheaply available.
Dangers And Considerations
Crime is low, but take sensible precautions to protect yourself from petty crime.
If you are hiking or camping, be considerate and cautious of local wildlife. Take all rubbish with you, and treat any food items with great care to avoid attracting animals, such as bears, to your site.
Avalanches can occur in mountainous regions, especially in Alberta and British Columbia. Always comply with avalanche advisories and stay away from closed trails.
Canada is prone to other natural disasters, such as blizzards, earthquakes, tornadoes and hurricanes. Follow the advice of TV reports, local authorities, and emergency services in the event of a natural disaster.
Seek specialist advice if travelling to Arctic regions.
Dangers constantly change. Always check with your foreign office (British Foreign Office webpage) or travel advice bureau for the latest information regarding your destinations safety.
Read more about Safety And Security here
Respecting Culture
Topics such as similarities to the USA and linguistic politics in Quebec should be approached with caution. Some Quebecer's may not consider themselves Canadians.
Share This
You May Also Like To Read
Destinations
Keep updated by subscribing to our newsletter:
Did you find this helpful?
If you can't find the answer you are looking for Visit Our FAQ
If you still have unanswered questions in regards to this article, or anything else on this site, please Contact Us
Building and maintaining a website takes a lot of time, effort and money. If this website has helped or inspired you, a donation would be greatly appreciated. Thank you.