1. Banff National Park, Alberta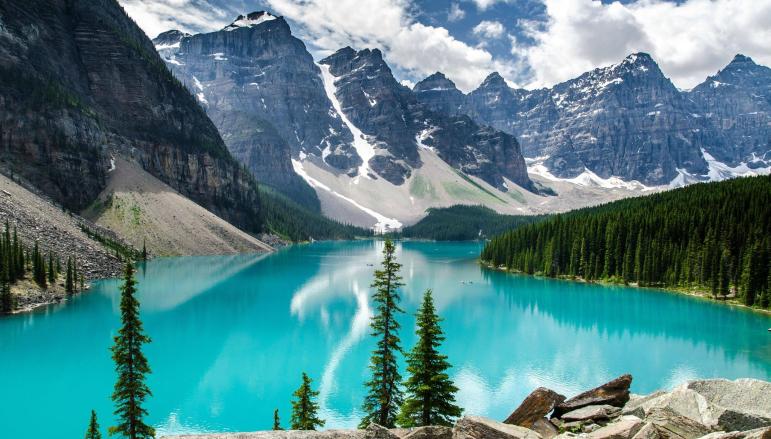 Moraine Lake, Banff National Park.
Moraine Lake is surely the most recognisable image of Canada, and justly so. There are many more stunning landscapes and great walks throughout Banff National Park and neighbouring Yoho National Park. The nearby towns of Lake Louise and Banff are extremely picturesque and are great rest points.
2. Vancouver, British Columbia
Vancouver Skyline.
Vancouver is one of Canada's most prosperous, cosmopolitan and lively cities. It is the gateway to many beautiful spots along the Pacific coast and is surrounded by stunning wilderness.
3. Niagara Falls, Ontario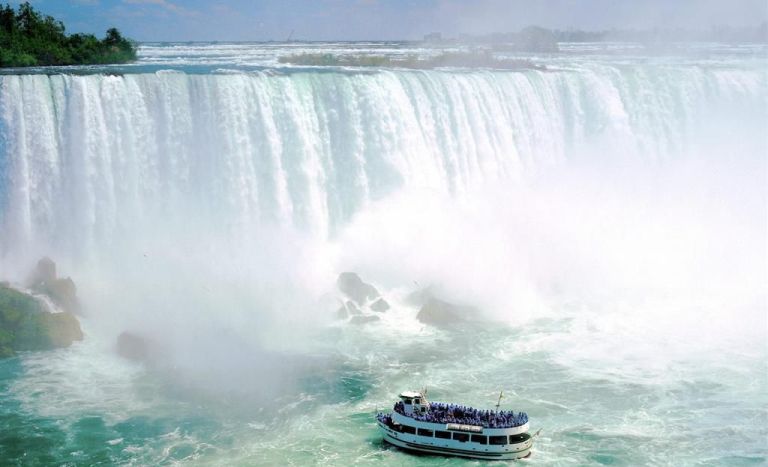 A tourist boat goes in for a wetter view of Niagara Falls.
Arguably the most famous waterfall in the world. The spectacular 581ft falls act as a border between Canada and the USA.
4. Jasper National Park, Alberta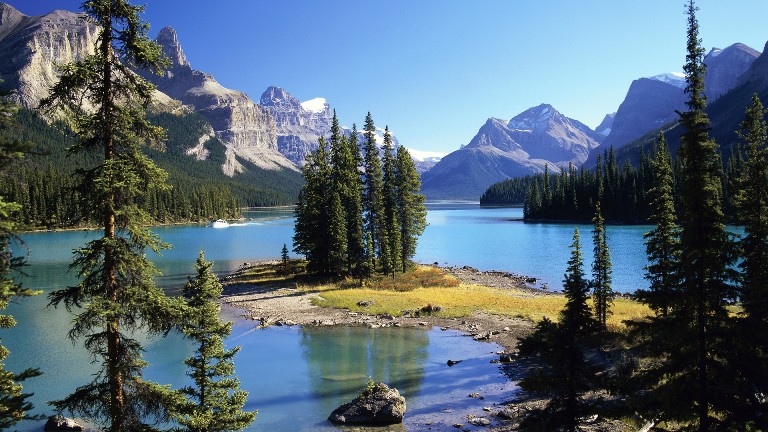 Spirit Island, Maligne Lake, Jasper National Park.
Jasper National Park is another stunning area of natural beauty and the largest national park in the Canadian Rockies, just north of Banff. There is wide array of native wildlife to spot in the park.
5. Quebec City, Quebec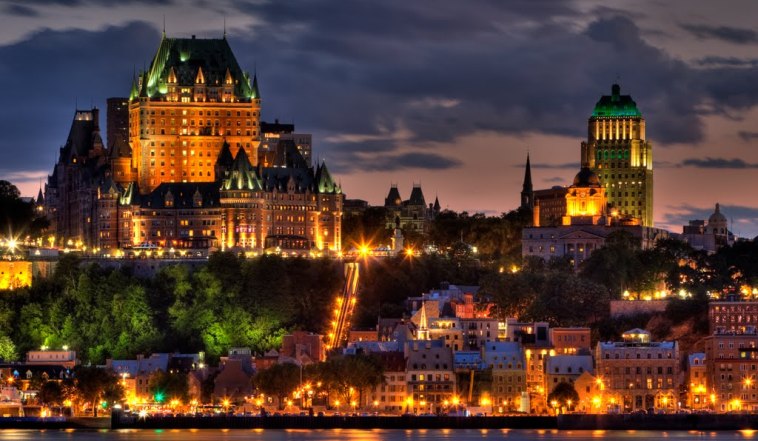 Château Frontenac, Quebec City's most iconic landmark.
Quebec City was the first significant place to be settled in Canada. The French inspired historic district is a UNESCO World Heritage Site and is renowned for its art, culture and history.
6. Whistler, British Columbia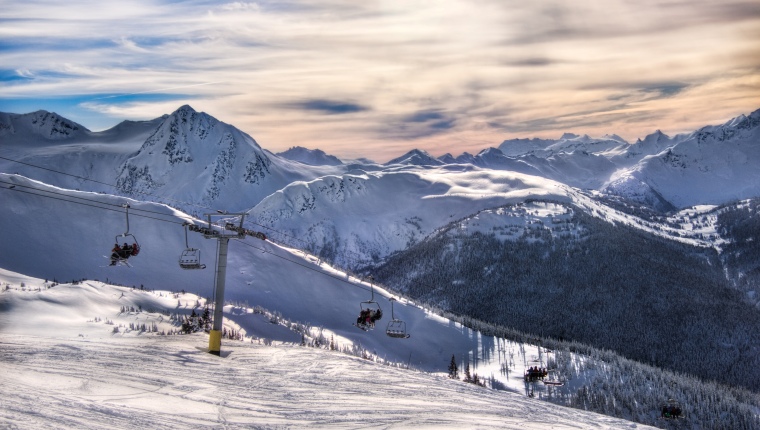 Whistler Blackcomb Ski Resort.
Whistler is a resort town, not far from Vancouver, famous for its winter sports. It is extremely popular with backpackers looking for short term work during the ski season.
7. Muskoka Lakes, Ontario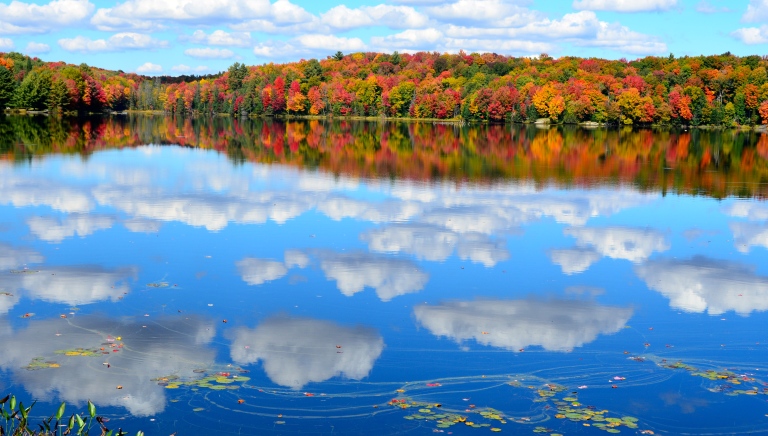 Muskoka Lakes in Autumn.
For those that want natural beauty, but don't want to head out into the wilderness, visit Muskoka Lakes; a huge expanse of forest and lakes, just a few hours from Toronto City Centre.
8. Montreal, Quebec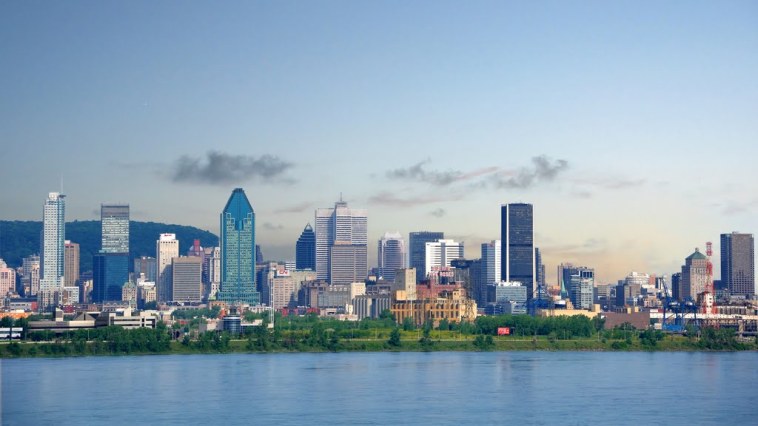 Montreal skyline, from Victoria bridge.
Montreal has an fantastic blend of both French and English culture and history. A fashionable city well-known for its love of coffee and music.
9. Churchill, Manitoba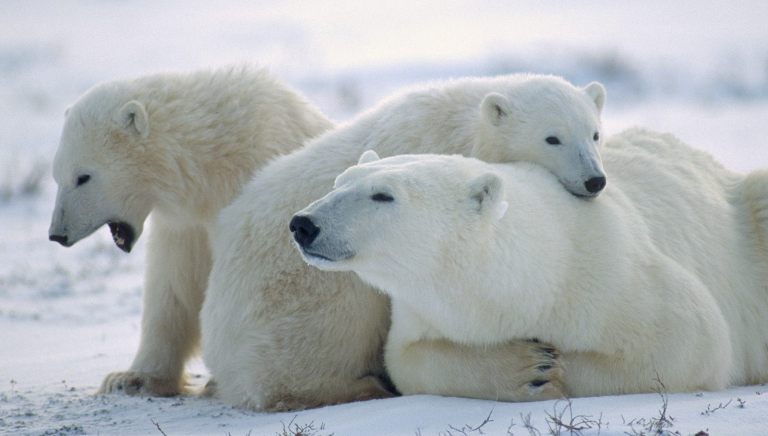 Polar Bears in Churchill.
If you want to visit somewhere more remote or off the beaten track, visit Churchill, known as the polar bear capital of the world. Between October and December is the time to see polar bears, but at other times of the year you may be fortunate enough to see the Northern Lights and Beluga Whales.
10. Toronto, Ontario
Toronto skyline, dominated by the CN Tower.
Toronto is Canada's most populous city, with a range of tourist attractions, and a rich culture.
Share This
You May Also Like To Read
Destinations
Keep updated by subscribing to our newsletter:
Did you find this helpful?
If you can't find the answer you are looking for Visit Our FAQ
If you still have unanswered questions in regards to this article, or anything else on this site, please Contact Us
Building and maintaining a website takes a lot of time, effort and money. If this website has helped or inspired you, a donation would be greatly appreciated. Thank you.