1. New York City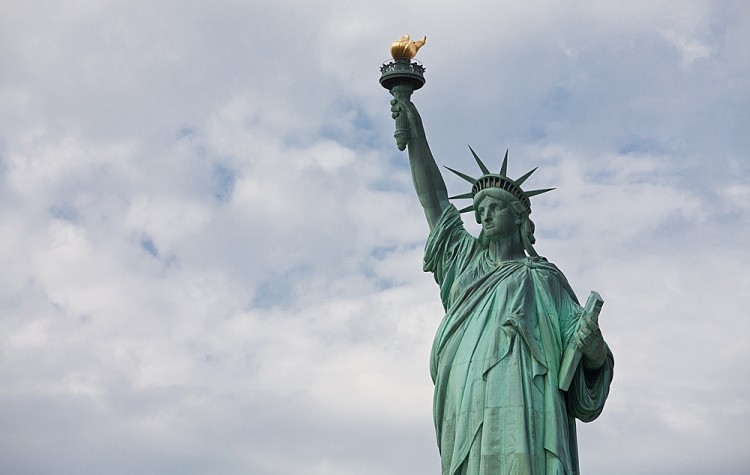 Statue of Liberty
Probably the most famous and arguably the best city in the world. New York is a hub for culture, food, fashion, art, finance, and trade. There are many tourist attractions that together help form one of the most recognisable skylines in the world.
2. Grand Canyon, Arizona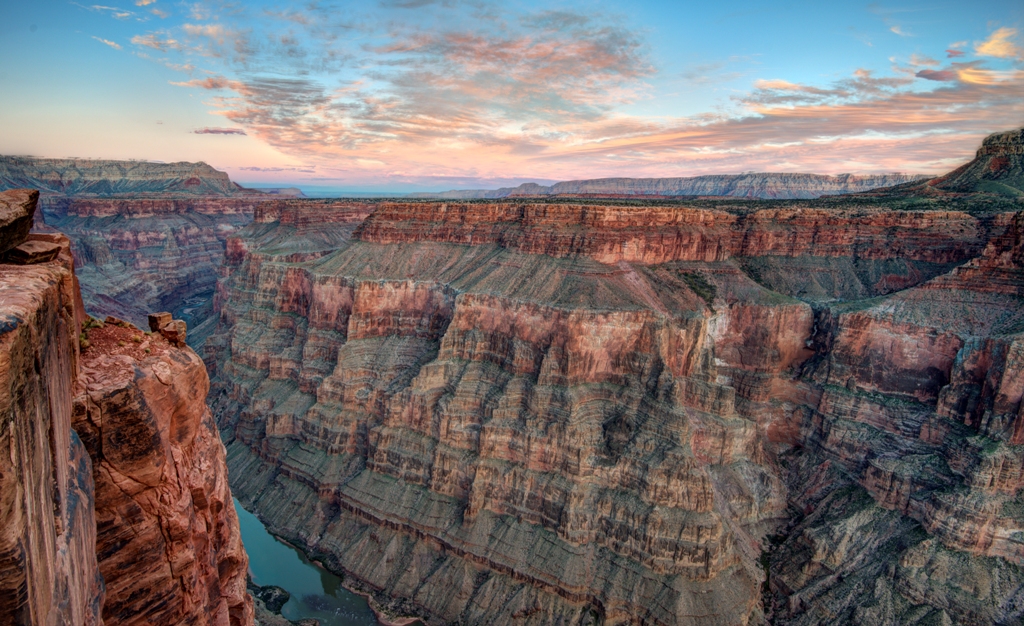 Grand Canyon
One of the world's most famous and spectacular natural wonders. The 200 mile chasm will leave you breathless and is so much more than a big hole in the ground.
3. Las Vegas, Nevada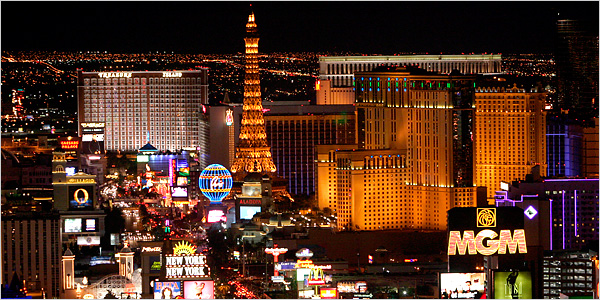 Vegas strip at night
Known as Sin City or the entertainment capital of the world - there isn't anywhere else like Vegas - just don't waste too much of your budget in the casinos.
4. Yosemite National Park, California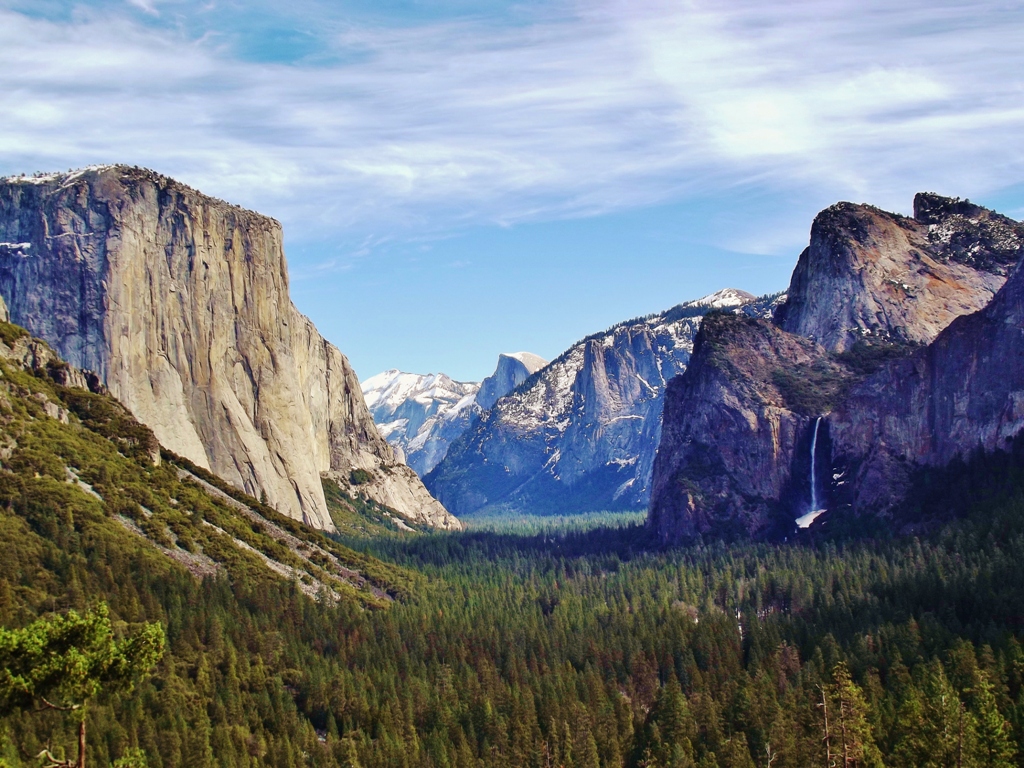 Yosemite Valley
The iconic mountains and rock formations of Yosemite provide some of the most stunning landscapes in the world. The park is a paradise for adventurers and hikers.
5. Florida Keys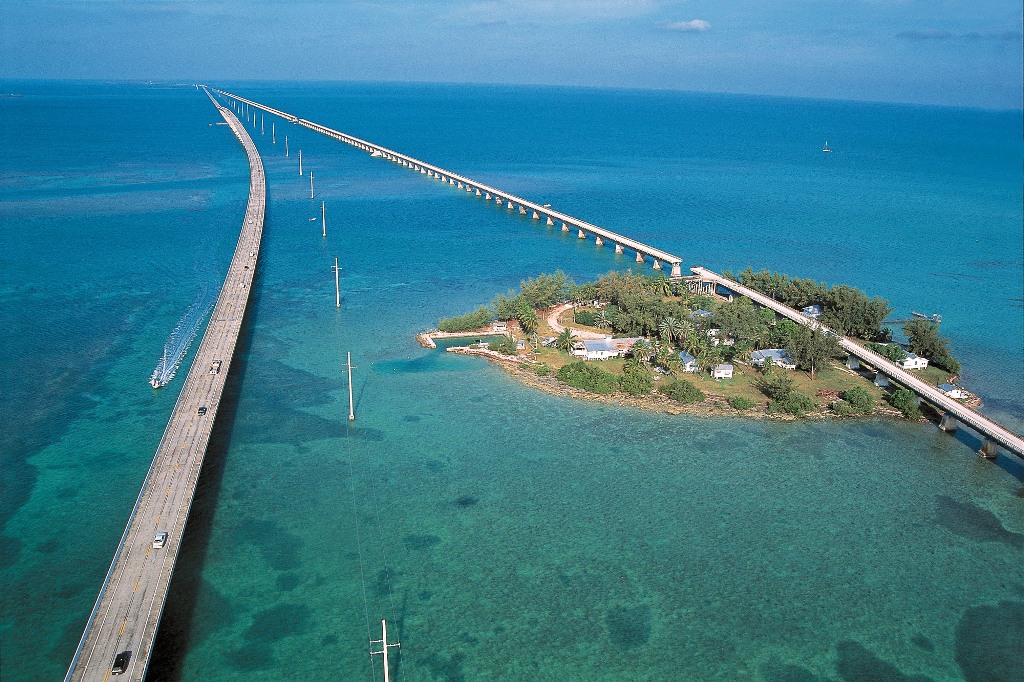 Pigeon Key
The Florida Keys are a subtropical archipelago of 1,700 islands - great for beaches, fishing and swimming. They are connected by the epic and scenic Overseas Highway that stretches for 127.5 miles from the mainland.
6. Monument Valley, Arizona/ Utah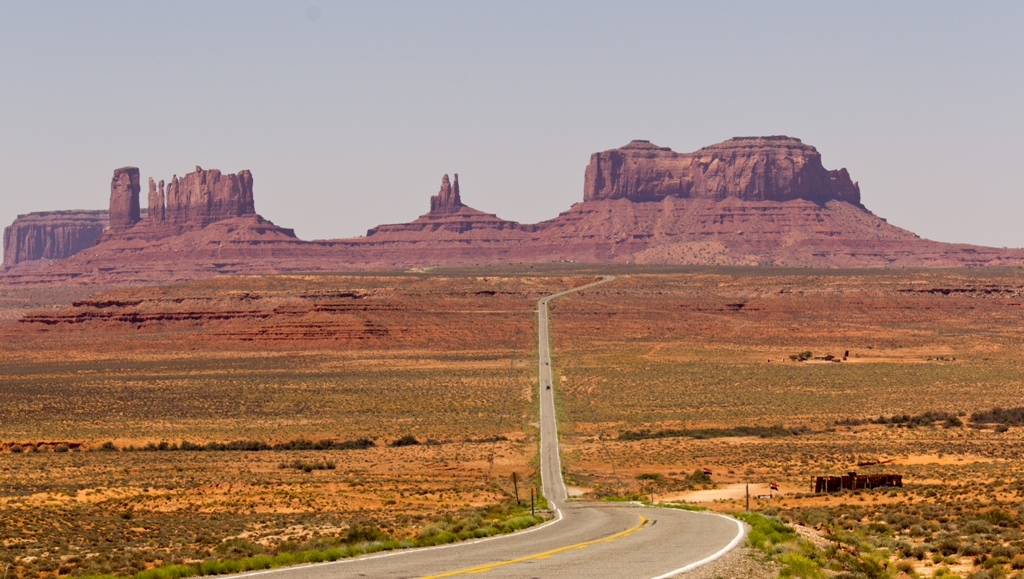 Epic road to Monument Valley's mesas
Monument Valley is the quintessential wild west desert landscape. The road leading up to the majestic red mesas provides that iconic US road trip image.
7. San Francisco, California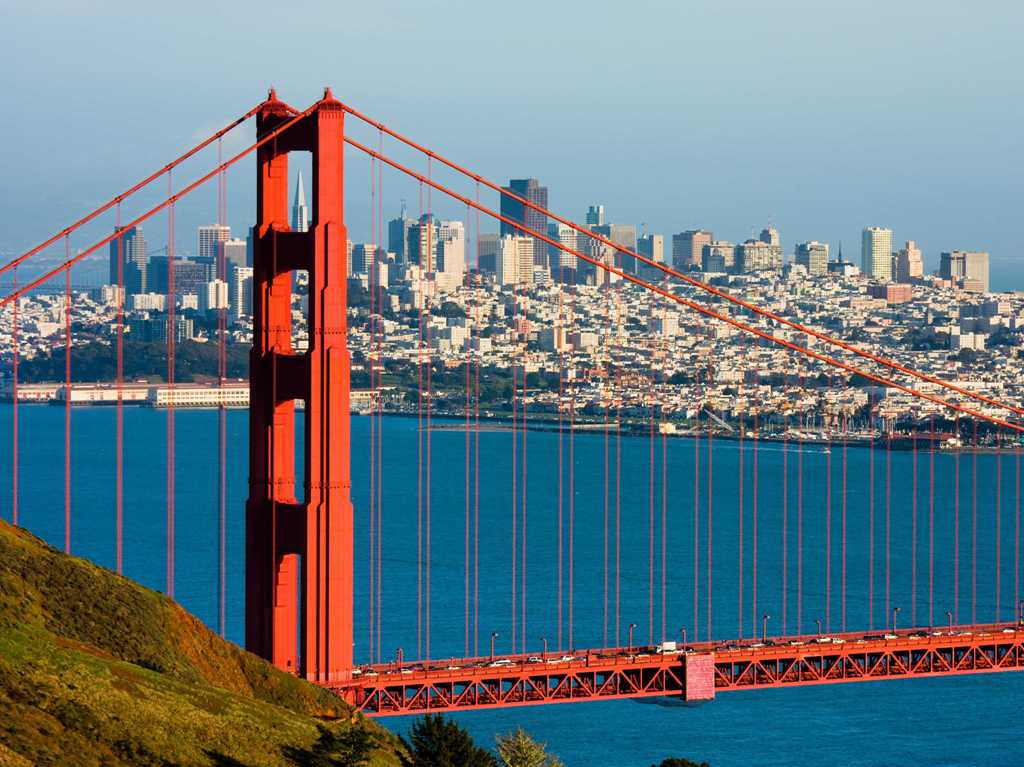 The iconic Golden Gate Bridge
One of the most scenic and most frequently visited cities in the States. San Francisco has a wide range of dinning, activities, and cultural and historical landmarks.
8. Yellowstone National Park, Wyoming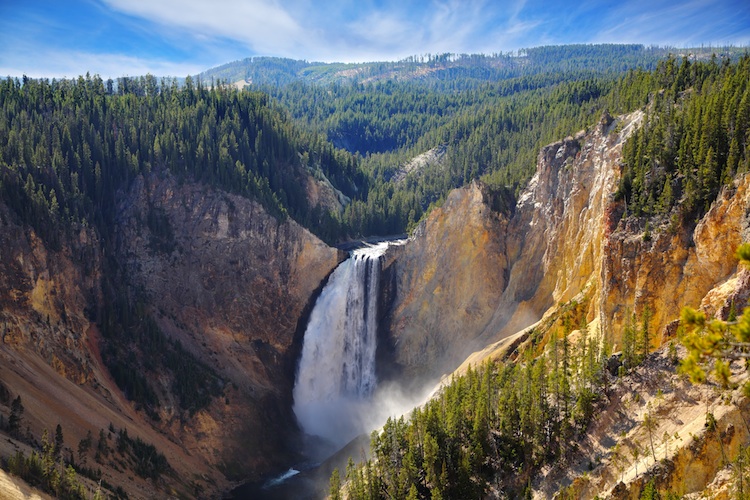 Yellowstone Falls
Yellowstone was the first area to be preserved as a national park in the world. It is most famed for its volcanic activity, with its many geysers, mud pools and hot springs.
9. Big Sur, California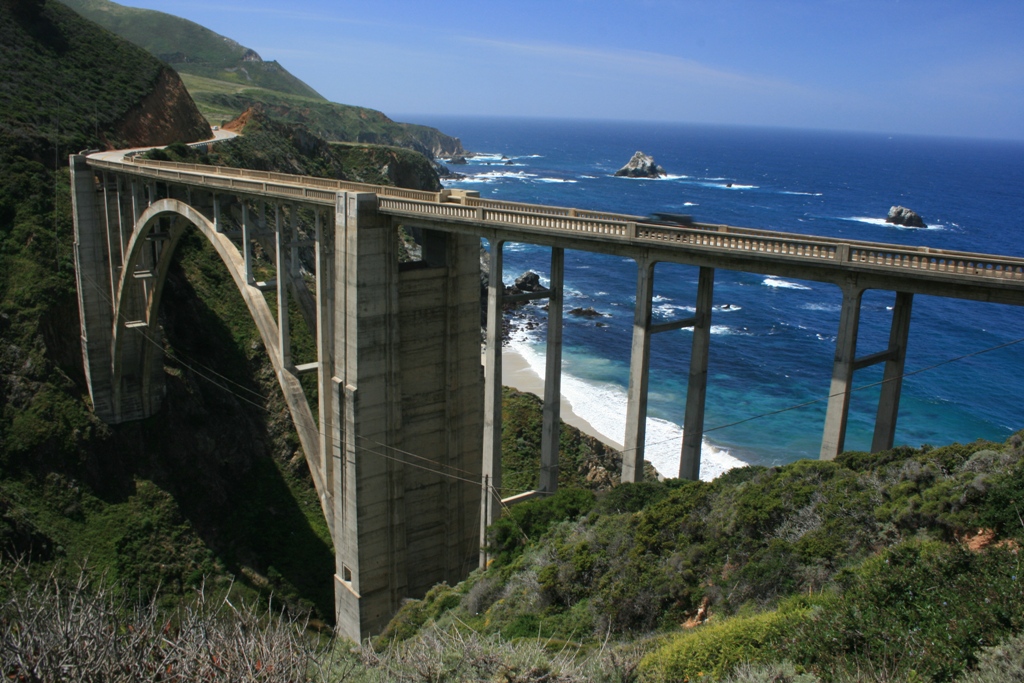 Bixby Creek Bridge
Big Sur is a stunning part of the Californian coastline. The spectacular scenery of cliffs, beaches, bridges and forests are great for hikers and road trippers.
10. Lake Tahoe, California/ Nevada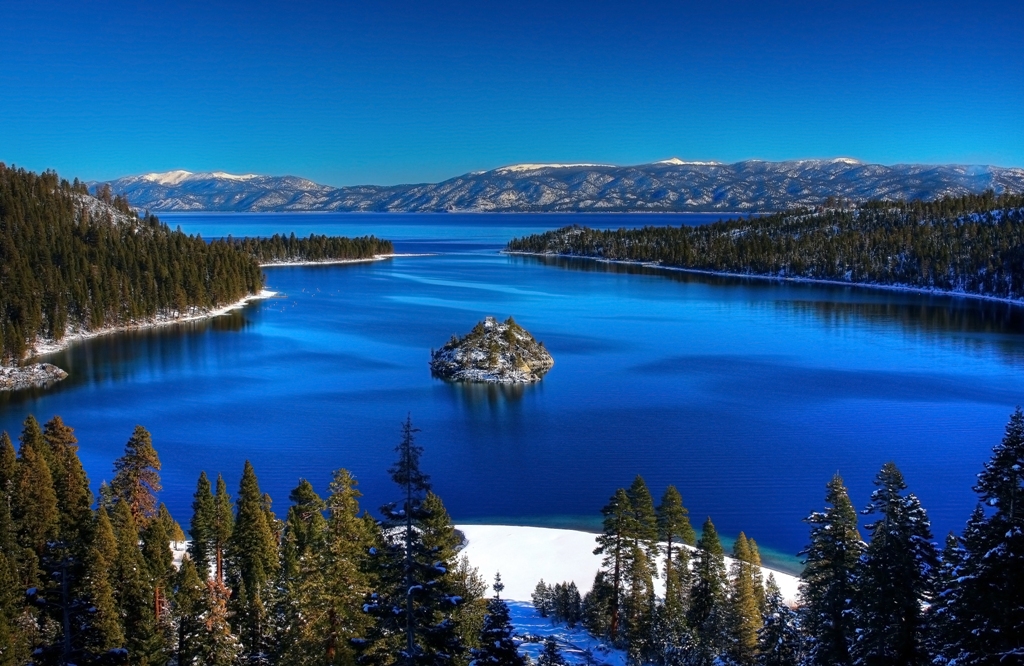 Emerald Bay
Lake Tahoe is one of the United States most beautiful natural landmarks, surrounded by the High Sierra Mountains. The lake and its surrounds are great for skiing, hiking and water sports.
You May Also Like To Read
Destinations
Keep updated by subscribing to our newsletter:
Did you find this helpful?
If you can't find the answer you are looking for Visit Our FAQ
If you still have unanswered questions in regards to this article, or anything else on this site, please Contact Us
Building and maintaining a website takes a lot of time, effort and money. If this website has helped or inspired you, a donation would be greatly appreciated. Thank you.