With so many top beaches in Australia, a list of the best 20 was incredibly hard to compile and I've had to leave so many great beaches. I am 100% sure there are plenty of other fantastic, lesser known beaches out there, but if you are going to be travelling in Australia you should definitely try to check out as many of these beaches as possible:
1. Beaches of Cape Le Grand National Park, WA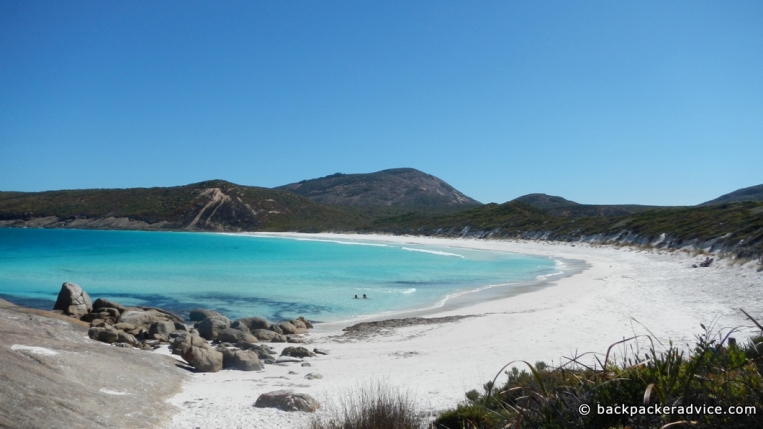 Hellfire Bay
The beaches of Cape Le Grand National Park in Western Australia are up there with the very best in the world. The water is an unreal colour of blue, the sand is perfectly white and you're more than likely to have whole beaches to yourself. Kangaroos visit the beach at Lucky Bay, but the setting at Hellfire Bay made it my favourite of all.
2. Whitehaven Beach, The Whitsundays, QLD
An absolutely spectacular beach, the sand is the best I have ever set foot on - so soft, compacted and white, yet doesn't stick to your feet. The waters are tropical, and the view from the Hill Inlet lookout is a must see. It could easily be number one if wasn't for its accessibility - you can only reach it by boat.
3. Hyams Beach, Jervis Bay, NSW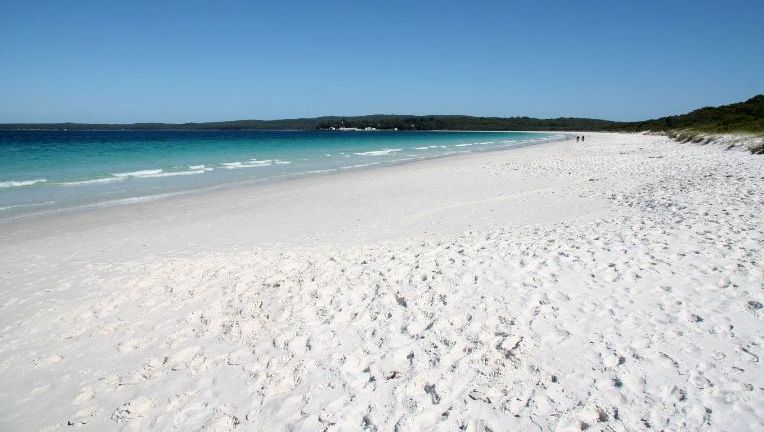 Hyams claims to be the whitest sand beach in the world. If you are based in Sydney for a while you have check out this beach, about 3 hours south of the CBD.
4. Wineglass Bay, Freycinet National Park, TAS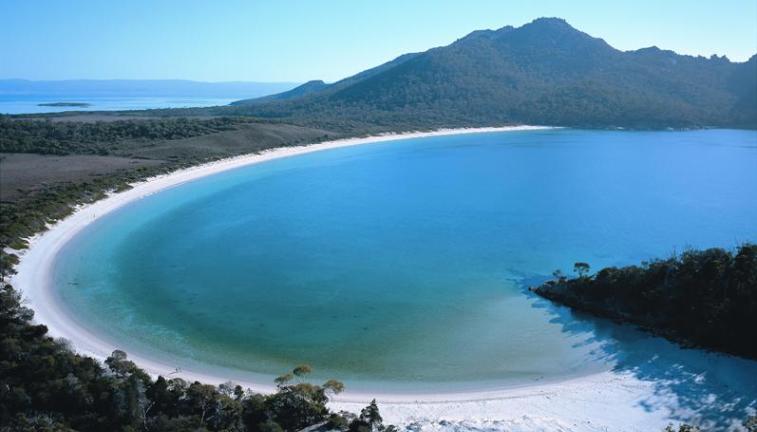 Many people miss Tasmania off their Australian Itinerary - only 2% of tourists to Oz visit Tassie - which is such a shame as its North East coast (known as the Bay of Fires) offers some of the best beaches in Australia. The water quality is the best I have ever swam in, a fantastic place for diving and snorkelling. A bit further south is Wineglass Bay, which is certainly one of the prettiest beaches you ever likely to see. It is only accessible by foot (about an 45mins from the car park), but you get a great view of the beach from the lookout on the way. For an even better view I highly recommend climbing Mt Amos.
5. Byron Bay, NSW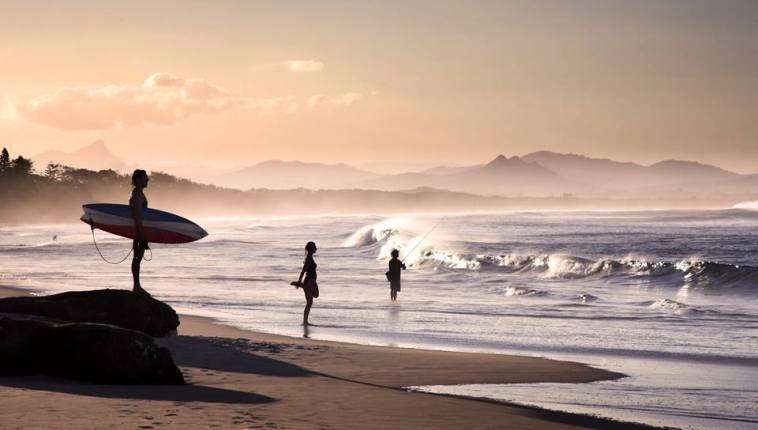 A renowned backpacker hotspot and one of the best surf beaches in Australia. The waters are warm making it great for swimming too, and the hippie vibe and relaxed atmosphere add to Byron's appeal.
6. Beaches of Sydney, NSW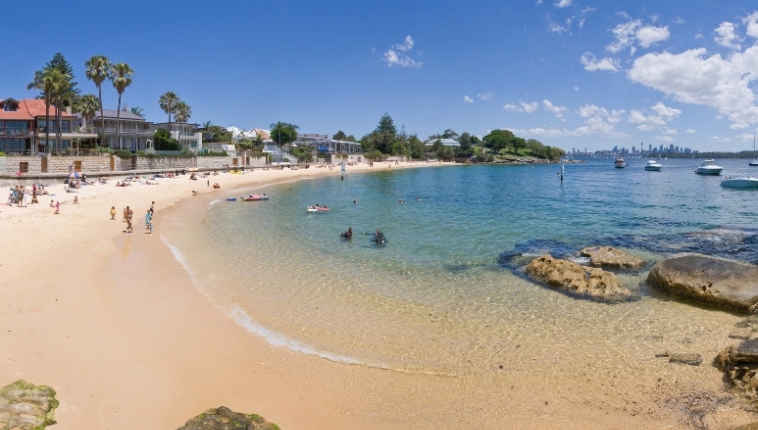 Watsons Bay with the city in the background
There are so many good beaches in Sydney it was impossible to pick just one. All the beaches along the Bondi to Coogee walk are great, the best in my opinion being Tamarama, however I am not a big fan of Bondi; despite it being a beautiful beach, there are just too many tourists and show offs. If you don't like the surf beaches, there are some great beaches within the harbour, my favourites being Shark Bay, Watsons Bay and Balmoral. Of course there are many more great beaches along the North shore, including the famous Manly, and Palm Beach, the setting for Home and Away. You may also be surprise to know that you can find many great secluded beaches in the Sydney area too.
7. Busselton Beach and Geographe Bay, WA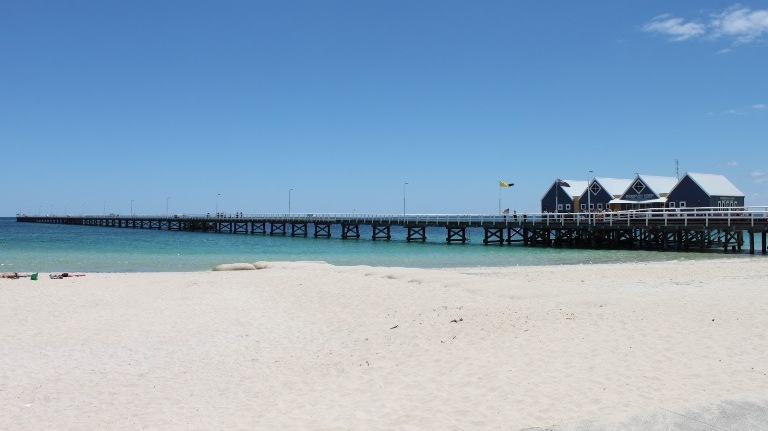 I only went to Busselton to fill up with petrol, but ended up staying all day after discovering the amazing beach this town had to offer. It also has an impressive jetty, the longest wooden structure in the southern hemisphere. There are many other great beaches along Geographe Bay, one of my favourites and quieter than Busselton is Meelup Beach near Dunsborough. You can easily stumble across some wonderful secret beaches in Australia, particularly in this region.
8. Beaches of Margaret River, WA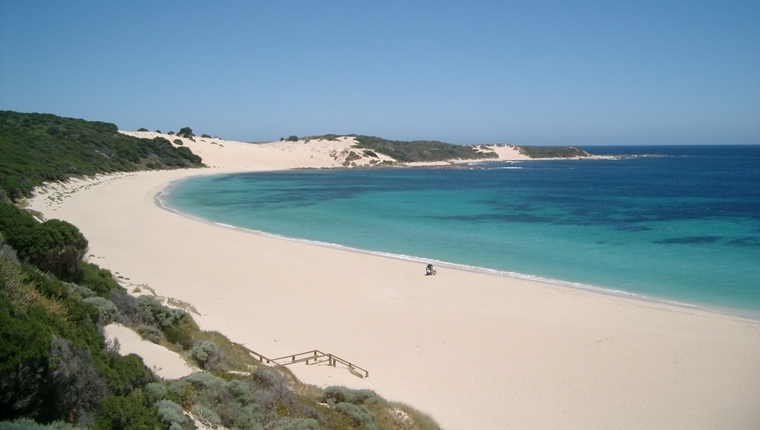 Injidup Beach
Not too far from Geographe Bay is Margaret River, another great spot for many fantastic beaches. They are renowned as some of the finest surf spots in Australia, the best is amply named Surfers Point. There is also great surf at Boranup, Redgate and Injidup, plus these beaches are great for relaxation too.
9. Zenith Beach, Port Stephens, NSW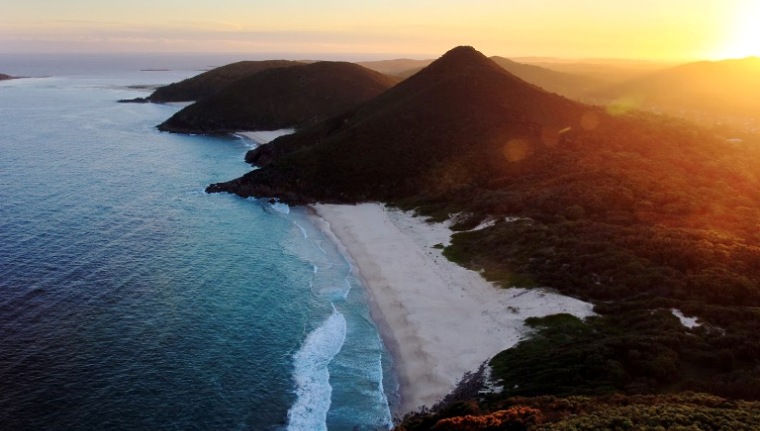 One of the many great beaches in the Port Stephens area, and any one of them could have made this list. However the view of Zenith Beach from the top of the Tomaree Head lookout is completely breathtaking, and that's why it makes my list.
10. Glenelg Beach, Adelaide, SA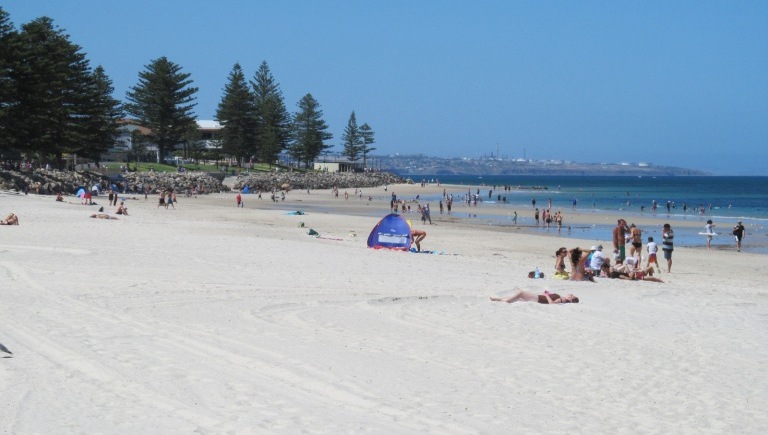 Adelaide is another place that is overlooked by tourists to Australia, but as well as being a hip and cool city, it also offers one of the best city beaches in the country.
11. Turquoise Bay, Exmouth, WA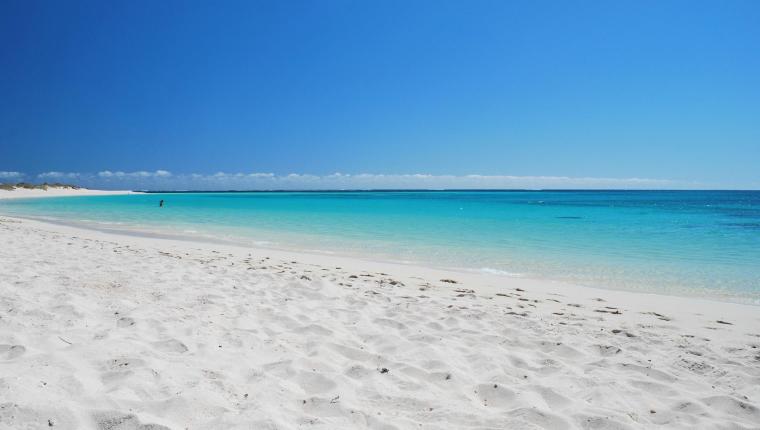 An appropriately named bay with warm waters and reef packed with marine life. Would be higher on this list if it wasn't so far away.
12. Squeaky Beach, Wilsons Promontory, VIC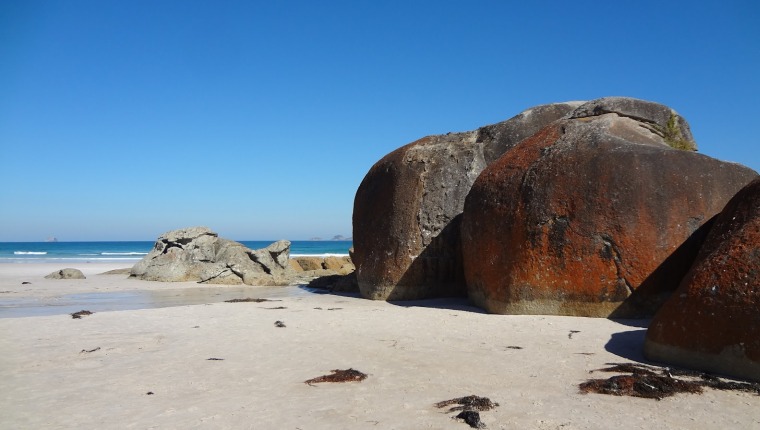 So called because the sand squeaks when you walk on it, unfortunately though you may not be guaranteed good weather.
13. Cable Beach, Broome, WA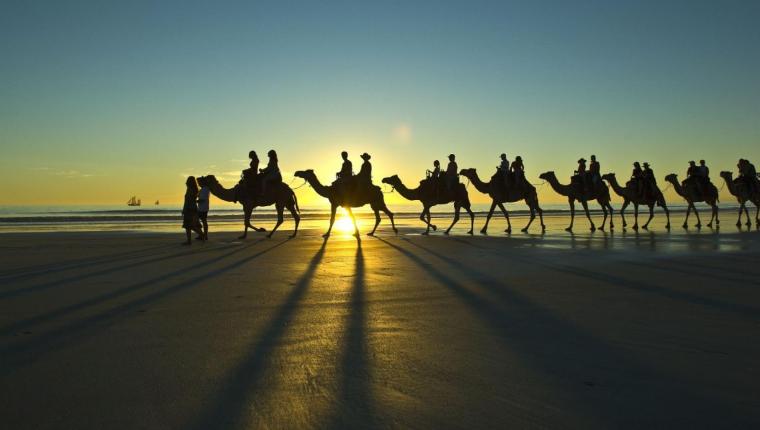 Famous for it's romantic sunsets, camel riding and huge tides. The downside is crocodiles have been known to use the beach as well!
14. Bells Beach, Torquay, VIC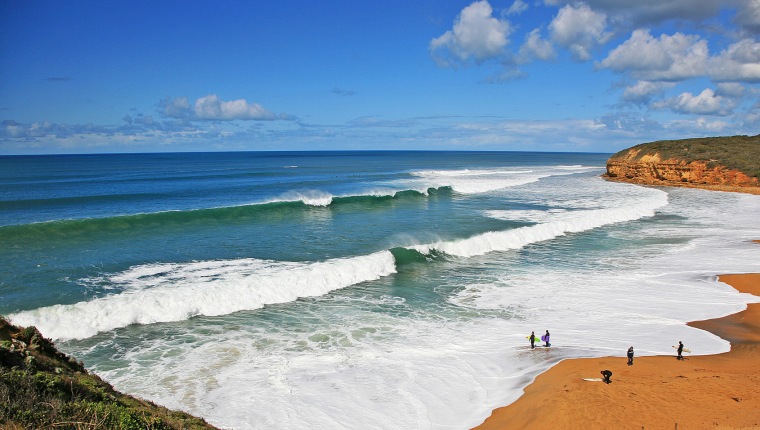 Australia's best surf beach and home to the world's longest-running surfing competition – the Rip Curl Pro Surf & Music Festival.
15. Greens Pool, William Bay, WA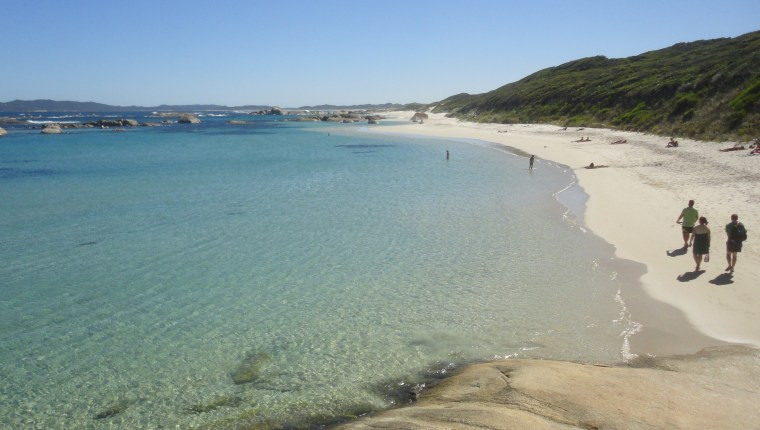 A beautifully protected beach pool, great for swimming.
16. Shell Beach, near Denham, WA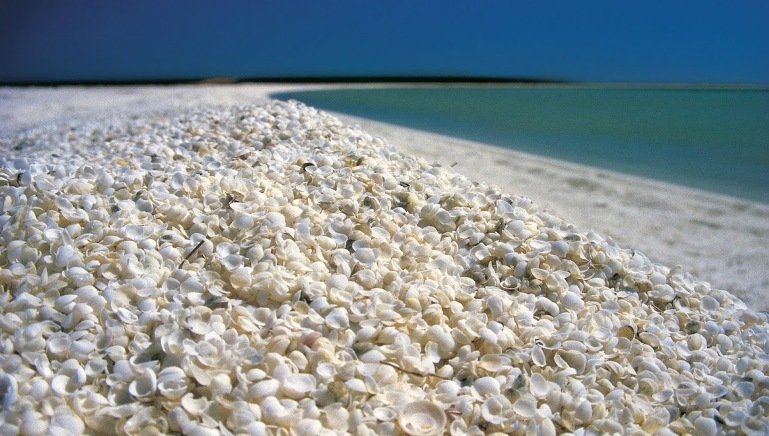 A beach made up of billions of tiny white shells.
17. Tea Tree Bay, Noosa, QLD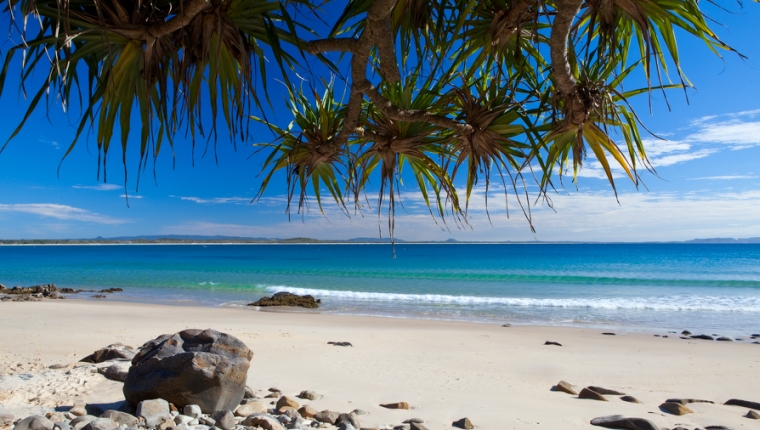 A peaceful little beach hidden in the heart of Noosa National Park. There is a decent chance you may spot koalas in the trees and dolphins in the sea.
18. Beaches of Rottnest Island, WA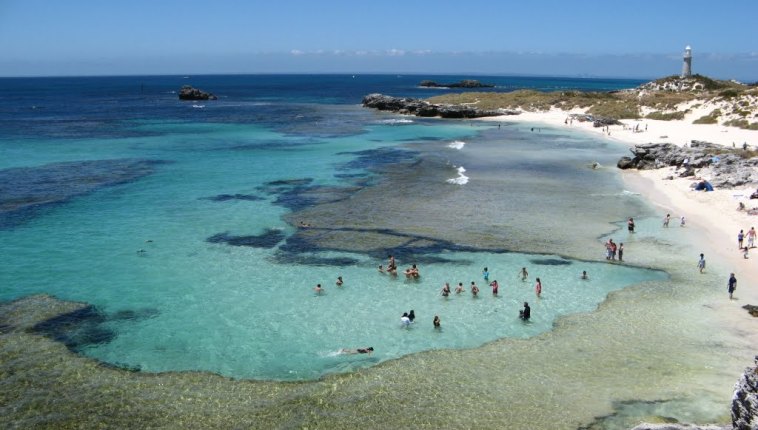 The Basin
There are many great beaches on Rottnest Island, a must visit whilst in Perth.
19. Fraser Island, QLD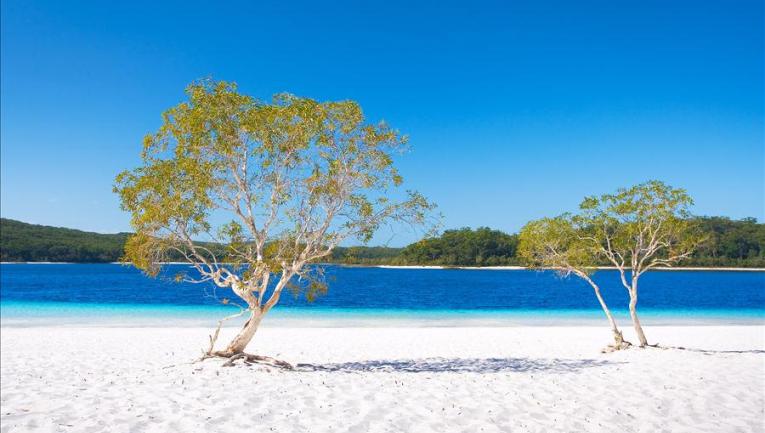 Lake MacKenzie - a freshwater beach
You could say Fraser is one giant beach, as the whole island is made up of sand - the largest sand island in the world.
20.The Gold Coast, QLD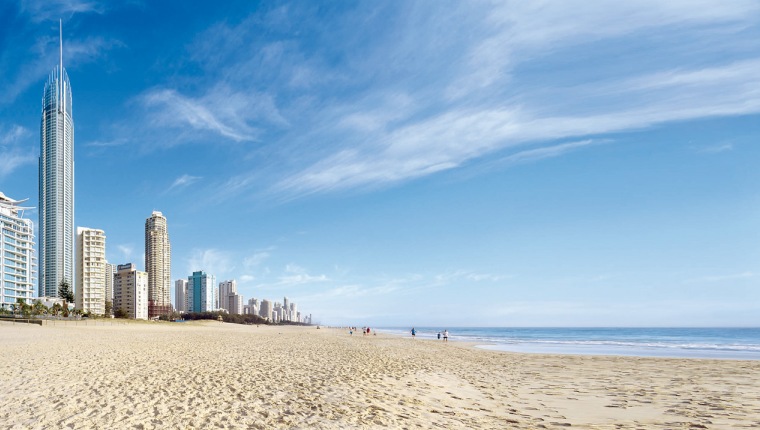 A beautiful, long golden beach, great for water sports and activities. Avoid the beach by Surfers Paradise as the skyscrapers cover large parts of the beach in the shade after midday.
Here Is Where You Can Find The 20 Best Beaches On The Map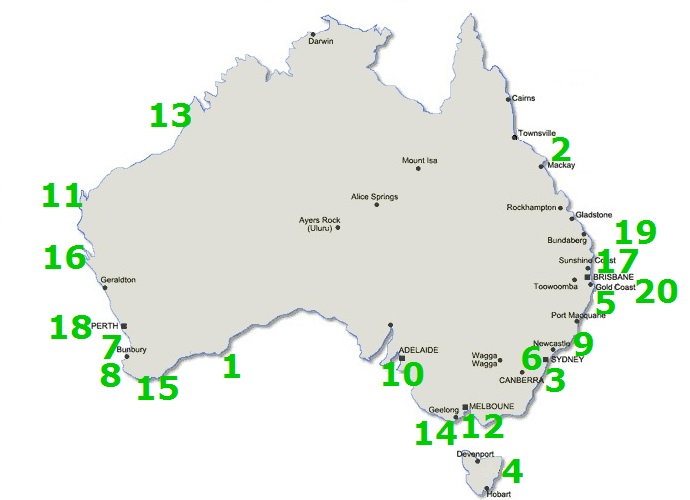 Click map to enlarge
You May Also Like To Read
Keep updated by subscribing to our newsletter:
Did you find this helpful?
If you can't find the answer you are looking for Visit Our FAQ
If you still have unanswered questions in regards to this article, or anything else on this site, please Contact Us
Building and maintaining a website takes a lot of time, effort and money. If this website has helped or inspired you, a donation would be greatly appreciated. Thank you.