Go To Australia For...
Sun And Beaches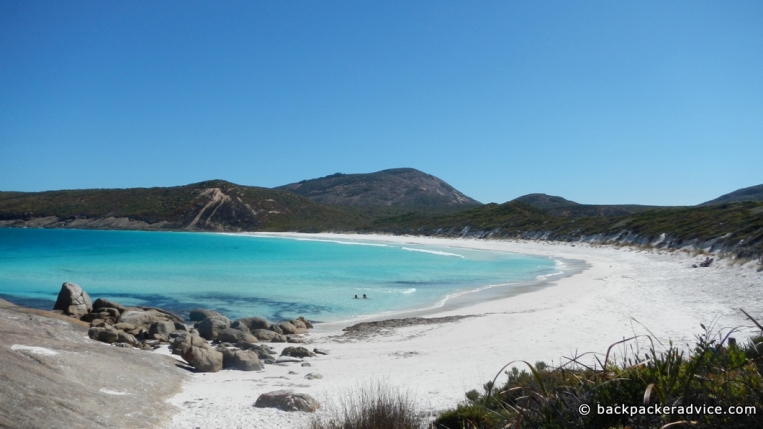 Hellfire Bay, Cape Le Grand National Park, WA
Australia's beaches are arguably the best in world and there is no shortage of good weather. Read here for The Best Beaches In Australia.
Adventure And Adrenaline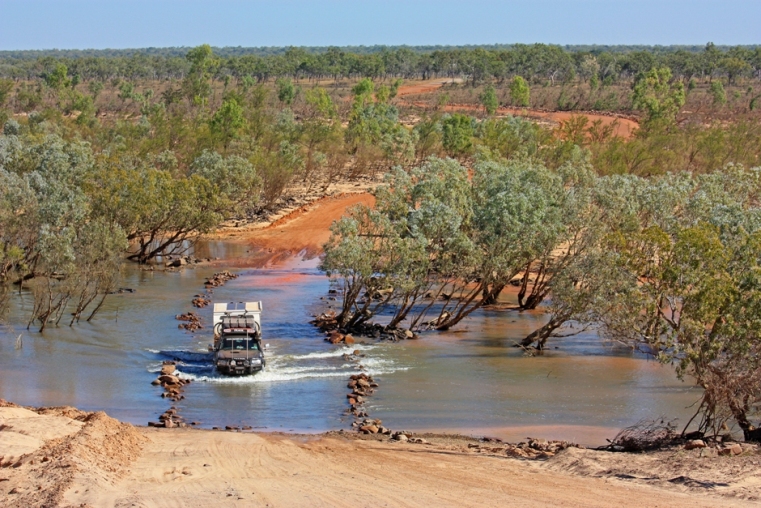 Gibb River Road, The Kimberley, WA
From bushwalking to bungee jumping, there is plenty of fun to be had in Australia.
Nature And Wildlife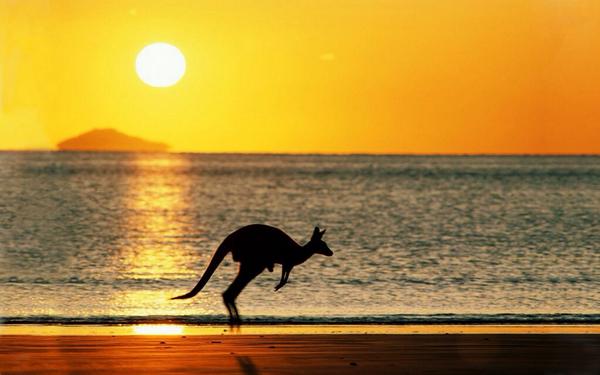 Kangaroo on the beach at sunset
The land is vast and mostly untouched providing a safe home for the unique native wildlife.
Swimming, Snorkelling And Diving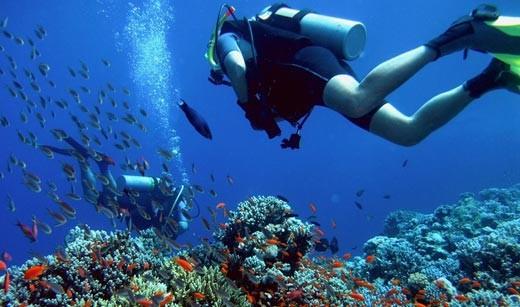 Diving in the Great Barrier Reef
Australia has some of the cleanest waters in the world, plus the world's largest coral reef.
Safety And Minimal Culture Shock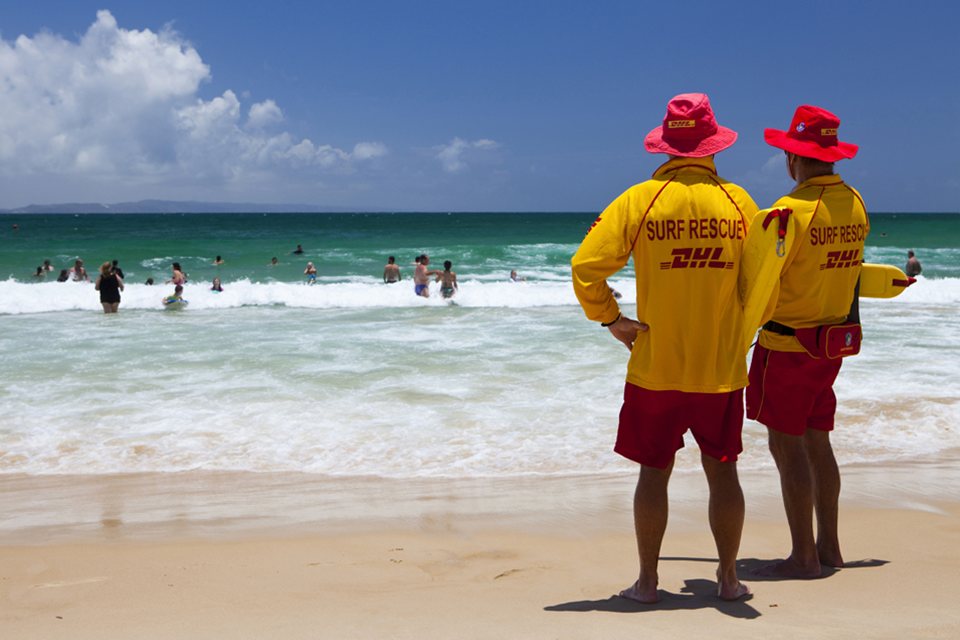 Lifeguards at the beach
Australia is one of the most developed countries in the world, with a culture mainly consisting of barbeques and beaches.
Working Holidays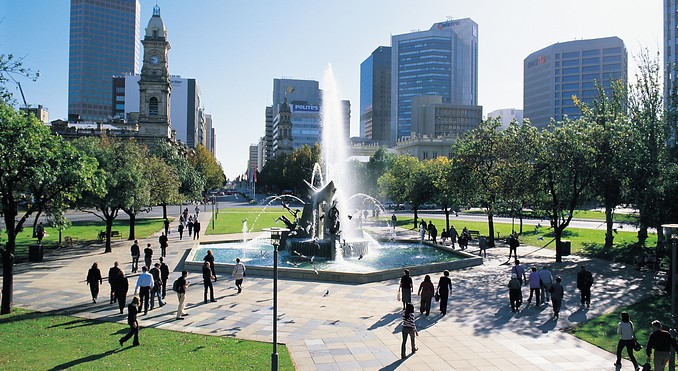 Victoria Square, Adelaide
Great wages and some of the most liveable cities in the world can be found down under.
Read more about Working Holiday's in Australia here
Consider Going Elsewhere If You...
Have A Small Budget
Whilst the rest of the world was in recession Australia was booming, as a result it is a very expensive country to travel.
Like To Party
Strict licensing laws and the price of alcohol means Australia isn't an ideal party destination.
Want A Cultural Experience
There is aboriginal culture left in small pockets of the country, but if experiencing new and different cultures is something high on your to do list, then Asia or South America would be better destinations to visit.
Don't Like Long Journeys
Australia is a huge country with great distances between destinations and very little inbetween.
Top Places To Visit In Australia
Things To Do On Your Trip To Australia
Suggested Itineraries
Australia Need To Know
Basics
Currency: Australian Dollar

International Access Code: 0011

Emergency Services Number: 000

Time Difference: Varries by state and time of year between GMT +8 - +11.5
Entry
Citizens of New Zealand do not require a visa, but all other nationalities do.
The Working Holiday visa is by far the most popular visa for backpackers visiting Australia. It's a temporary visa for young people who want to work and travel in Australia for up to a year.
Tourists visiting for 3 months or less require a Visitor Visa. You may need to prove you can support your stay in Australia financially.
For entry into Australia, your passport should be valid for the proposed duration of your stay. No additional period of validity beyond this is required.
Yellow fever vaccination is required for travellers arriving from countries with risk of yellow fever transmission.
For official visa information or to apply visit immi.gov.au
Getting Around
Greyhound buses are by far the most popular method of travel, particularly on the East Coast.
Trains are frequent and reliable in and around the major cities, but not elsewhere – many popular destinations do not have a train station. Trains such as The Ghan and Indian Pacific are good options for intercity travel as they are often cheaper than flying and quicker than buses.
Domestic air travel is common, quick, easy and relatively cheap, therefore should be considered for long distance travel. The two most common budget airlines are Tiger and Jetstar.
To travel between remote areas it is usually cheaper to go on an organised tour than any other method of travel.
If you are in Australia for a long time buying a car or campervan is an option – just give yourself plenty of time to sell it before your visa expires.
Driving is on the left and is relatively safe and easy. Usually overseas licenses are valid for driving in Australia for three months after arrival - if your licence is not in English an International Driving License may be required.
The general rule of thumb is if you are needing a car for less than 3 weeks it will be cheaper to rent than buy.
Hitch hiking is illegal in Victoria and Queensland and is often frowned upon by locals and police in other areas.
Accommodation
Australia has a wide variety of hostels and you should never have any problem finding one.
The average price of a hostel is A$20-35 a night.
YHA, Base and Nomads are popular chains of hostels – all offer discounts for multiple stays. However the best hostels tend to be independently run, as a lot more care and attention from the owner goes into them.
All hostels in Australia will provide linen, cooking and bathroom facilities. Usually there will be internet facilities as well as common and laundry rooms.
Read more about Living In Hostels here
Hotels are probably out of most backpackers price range in Australia – starting at about A$60 per night.
Private campsites cost around A$20 a night for a pitch. There are some free campgrounds in National Parks, but they will lack facilities and you will probably need to be completely self sufficient.
WWOOFing is very common - where you help out as volunteers on farms and receive food and accommodation in exchange for your time.
Couchsurfing is also popular in Australia.
Read more about When You Get There here
Food And Health
There are no more precautions for food safety in Australia than when in your home country.
Food is expensive, you should cook for yourself in hostels and rarely eat out. The two major supermarkets in Australia are Coles and Woolworths.
Water is completely safe to drink from all kitchen taps in Australia, unless stated.
Make sure you arrange comprehensive medical insurance before you travel.
The standard of healthcare in Australia is very good. Many countries have a reciprocal healthcare arrangement with Australia entitling visitors to subsidised health services for medically necessary treatment while visiting Australia. Visit here for more details on the Reciprocal Health Care Agreement and Medicare
Always contact your GP around 8 weeks before your trip to check whether you need any vaccinations or other preventive measures. Visit here for recommended vaccinations.
Weather & Time To Go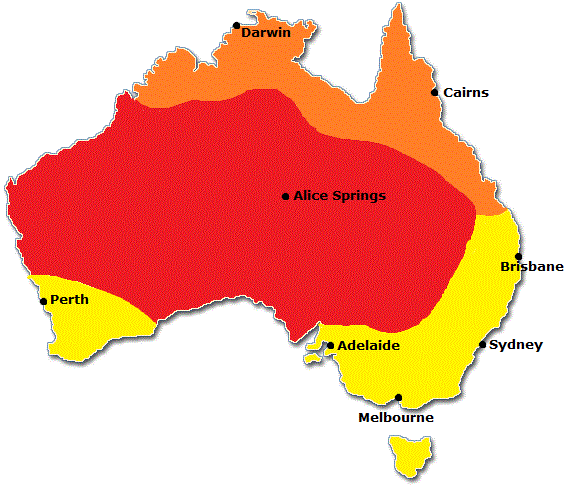 Southerly Coastal Areas: Warm to hot summers and mild winters. Go year round - winter is best for bushwalking; summer is best for beaches. Winter months will be cheaper for accommodation.
Central Australia: Desert, dry climate year round. Can get extremely hot in the summer months. Take extra precautions whenever travelling in the outback.
The North: Tropical climate, hot year round with wet and dry seasons. Visit in the dry season (May-Oct), prices may be more expensive, but it will be less humid and there will be no tropical storms. Stinger (Jellyfish) season is November to May which makes swimming unsafe in these months.
Communications
Internet and wifi is widespread and accessible in most hostels (usually very slow). Local pay-as-you-go SIM cards for your mobile phone and international calling cards are cheaply available.
Mobile phone networks generally works well in cities and large towns but coverage elsewhere can be very limited or non-existent.
Dangers And Considerations
Take care in the town centre of Alice Springs at night. There have been a number of incidents of harassment, robberies and attacks (including sexual assault) on foreign tourists. The rest of Australia provides no more safety concerns than when in your home country.
Read more about Safety And Security here
Take plenty of water with you wherever you go. Australia is one of the hottest and driest countries in the world.
If you're bushwalking or exploring national parks it can take hours to get help in the event of an emergency. The terrain and intense heat can have a severe impact on your capabilities.
Australia is home to a number of dangerous animal species, from crocodiles, jellyfish and sharks to poisonous insects, spiders and snakes. Take precautions and listen to local advice, but remember you are unlikely to come into close contact with any of these animals – around 3 people die each year in Australia from wild animal related incidents compared with about 1,500 people who die in Australia per year in road accidents.
Rip currents can occur at any beach, and can sweep even the strongest swimmer out to sea. Always swim between the red and yellow flags and don't swim at unattended or closed beaches.
Dangers constantly change. Always check with your foreign office (British Foreign Office webpage) or travel advice bureau for the latest information regarding your destinations safety.
Respecting Culture
Permission to photograph an Aboriginal person should always be asked, and some areas of land are sacred to Aboriginal people, with some Aboriginal land requiring permission or a permit to visit. Aborigines have been mistreated over the years and many sadly now suffer from alcohol or drug addiction. Approaching Aborigines and discussing their culture is not recommended, unless they give consent.
You may hear the indigenous population of Australia being called "Abos", however this is a very racist term which you should never use. It is not offensive at all to use Aussie (or Ozzie) to describe Australian people, as many use it to identify themselves.
Share This
You May Also Like To Read
Destinations
Keep updated by subscribing to our newsletter:
Did you find this helpful?
If you can't find the answer you are looking for Visit Our FAQ
If you still have unanswered questions in regards to this article, or anything else on this site, please Contact Us
Building and maintaining a website takes a lot of time, effort and money. If this website has helped or inspired you, a donation would be greatly appreciated. Thank you.