There are some places that look nice and dreamy, there are some places that look like heaven on earth, and then there's Tahiti.
One simple truth about Tahiti and her islands is that when it comes to the issue of natural beauties it stands second to none. When you try to imagine in your head the most idealistic and perfect picture of what tropical paradise looks like, it is most probably Tahiti that will pop into your mind.
Still, sightseeing and dazzling landscapes are not all there is to Tahiti.
While there, you can experience life like you never did before and engage in completely new adventures like you never before thought possible. Seen as one lifetime is too short to experience all the wonders that Tahiti offers, let alone a one or two week holiday, here is a short list of things that you simply cannot afford not to do while there.
1. Scuba Diving
If you ever dreamed of going on a scuba diving adventure, there is no place better for you to start than on Tahiti.
What is so great about Tahitian scuba diving is the fact that it is extremely deeply rooted into the very soul of the island. There are numerous sites where you can do so in Tahiti and the choice is all yours, but the location of your diving experience is not the only thing in which you have the option of choice. You can dive amongst shipwrecks or cage dive amongst some of the ocean's deadliest predators. There are also some locations that offer you a unique experience of feeding fish by hand and this is something that you simply do not want to miss.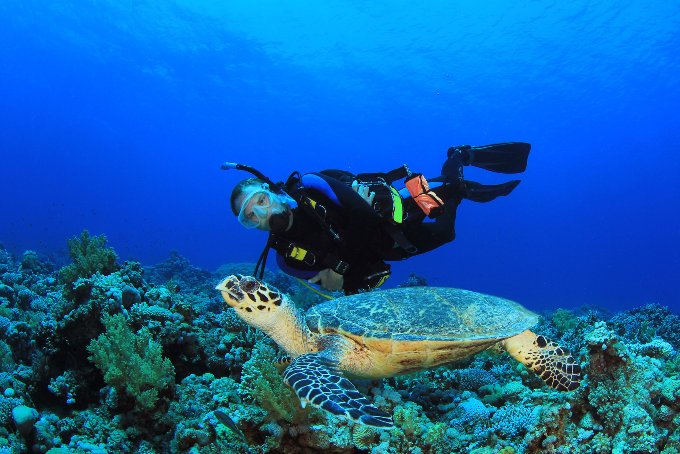 There is plenty of marine life in and around the reefs of Tahiti
2. Cruising
Why not use this unique opportunity to embark on one of the most exciting voyages of your life.
Go on one of the unique Tahiti cruises, with or without a skipper. How about exploring Tahiti for yourself. Not following any guide, but just by going by your instinct and letting it guide you. Spend several days to several weeks on the open sea with nothing but you, your boat and the sky above you and it might just turn out to be an experience that will forever change your perspective on the world as you know it.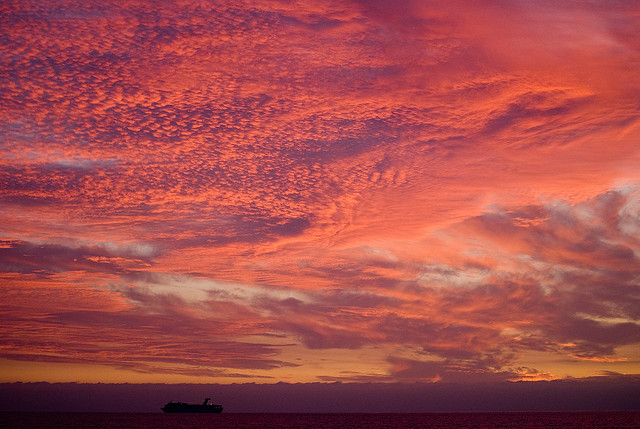 Enjoy magnificent sunsets on a Tahiti cruise
3. Surfing
If you surf, than Tahiti is a place for you to be. If not, it might just be a place for you to start.
The best spots for surfing in Tahiti are on the northern coast of the island and the best season for it is, believe it or not, in winter. Because of all the snowstorms in Antarctica, it is a well-known fact that the waves are by far most favorable for surfing during this period.
However, if you like the idea of surfing, but have no interest or will to engage in such an activity yourself, you could always visit one of many surfing competitions that take place during the entire year.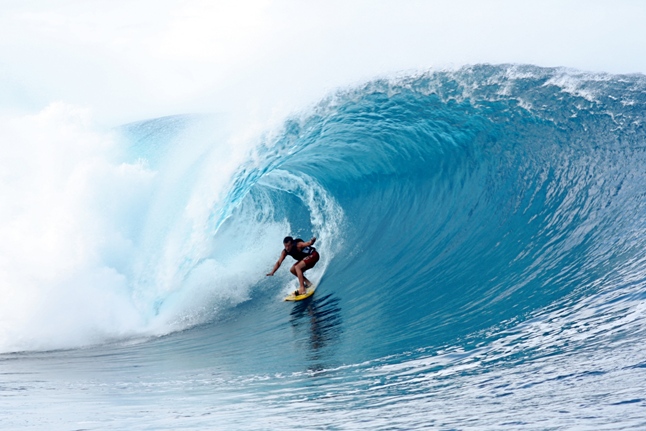 Surfer at the Teahupo'o ASP World Tour Event
4. Windsurfing
During the last decade or so windsurfing in Tahiti became an extremely popular practice.
The abundance of warm water and gentle breezes that Tahiti offers are quite favorable for this activity, therefore there is no reason whatsoever why you should skip trying this while in Tahiti.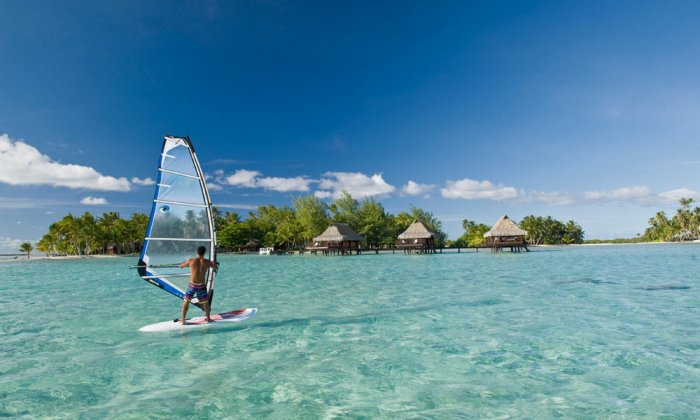 Windsurfing on the crystal waters
5. Mountain Safari
When talking about Tahiti, everyone always envisions it as nothing but the coast. However, it could be almost as much fun to try and meet Tahiti by exploring its mainland.
Spend several days living through an authentic Tahitian safari or explore the vast Papenoo valley rich in archeological sites, the choice is all yours. Meet this dazzling land of high mountains, rich valleys and breathtaking waterfalls and you are bound to never forget this experience for as long as you live.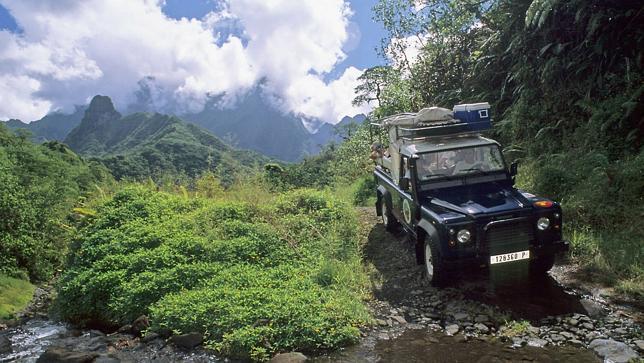 4x4 Mountain Safari
The list goes on and on and perhaps even never really ends. The thing is that Tahiti is truly a tourist heaven that is second to none and the options that it and its islands offer to their visitors may be limited only by your will, determination and imagination. The world is your oyster!
Share This
About The Author
This is a guest article by Oscar Waterworth
Oscar is a writer from Sydney, Australia. A father of two and a working man, he somehow manages to find the time to write up an occasional blog post. His life changed after going on a Tahiti cruise and since then he is a stress free traveler, searching everyday for new travel inspiration.

Please let us know if you want to write a guest article, just like Oscar did.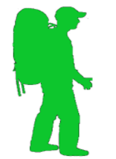 Recommended For Further Information
You May Also Like To Read
Destinations
Keep updated by subscribing to our newsletter:
Did you find this helpful?
If you can't find the answer you are looking for Visit Our FAQ
If you still have unanswered questions in regards to this article, or anything else on this site, please Contact Us
Building and maintaining a website takes a lot of time, effort and money. If this website has helped or inspired you, a donation would be greatly appreciated. Thank you.