1. The Amazon
Covering 9 nations, the Amazon rainforest is the largest and most bio-diverse rainforest in the world - accounting for over half of the world's rainforest.
A trip to South America isn't complete without visiting, but be quick before it disappears.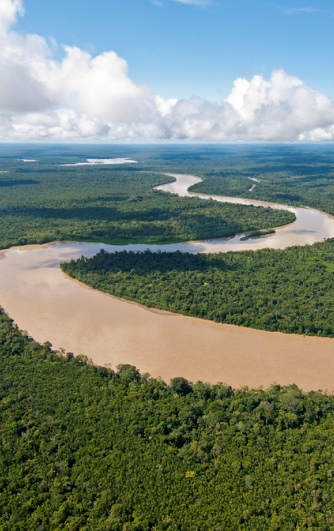 Amazon Rainforest
2. Inca Trail
The lost city of Machu Picchu is probably the most iconic picture of South America.
Most backpackers avoid the bus and take the traditional Inca Trail Route, arguably one the best hikes in the world.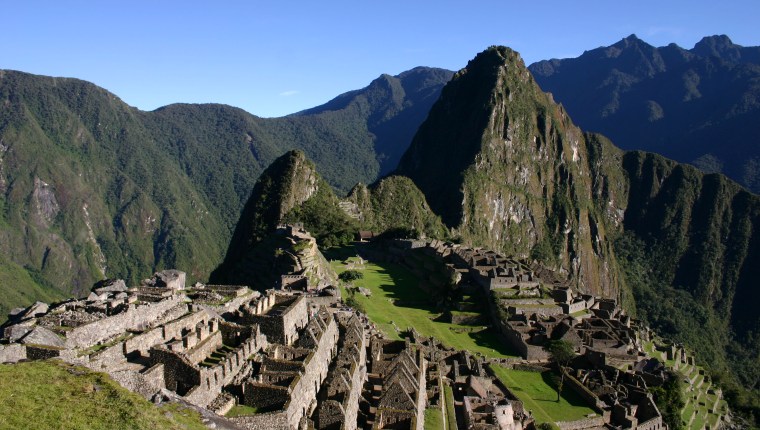 Machu Picchu, Peru
3. Cities
Who hasn't looked at a picture of Rio and said "I want to go there"?
People often overlook the many other beautiful and interesting cities in South America.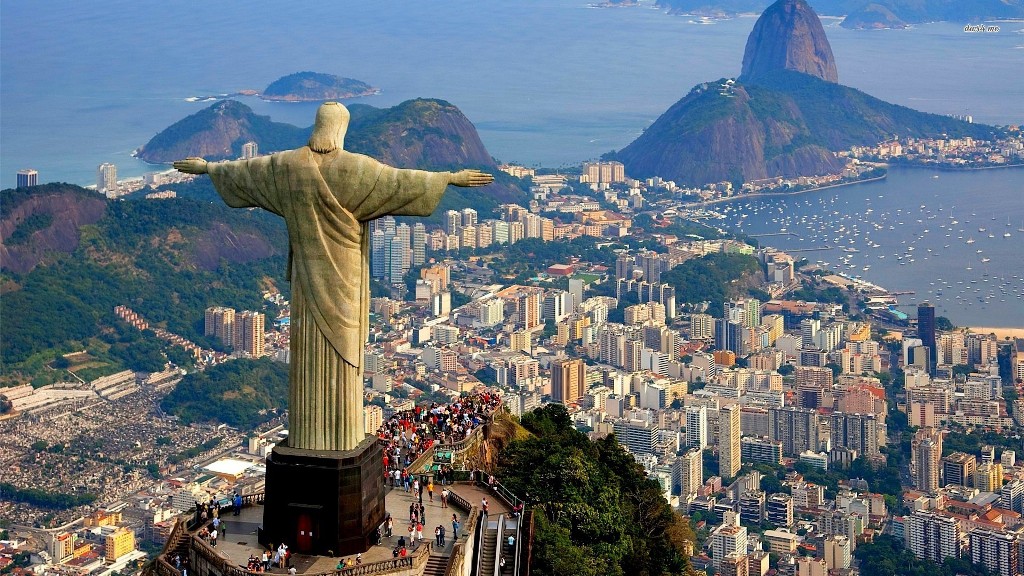 Rio de Janiro, Brazil
4. Get High
South America has the highest percentage of civilisation living at altitude anywhere in the world, including the world highest capital city of La Paz, Bolivia.
The Andes are the spine of the continent; spectacularly beautiful and exhilarating to explore.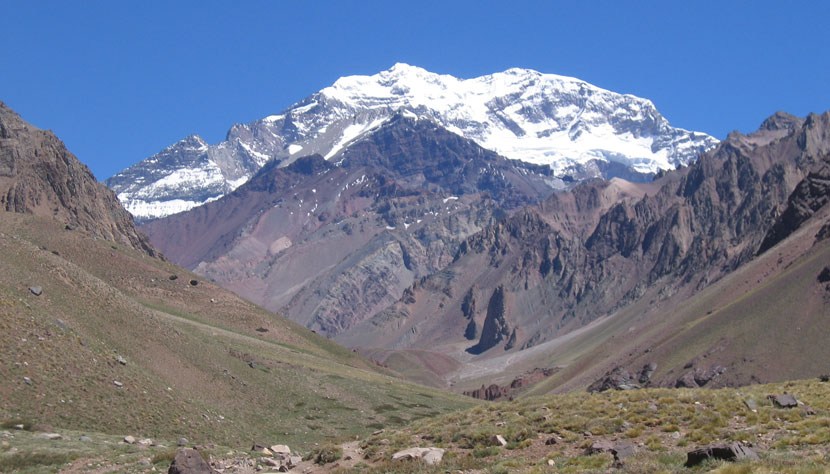 Aconcagua, The Andes, Argentina
5. Festivals
South America festivals are usually accompanied by music, dance and colour.
You can't help, but join in and smile. Find South American Festival's Here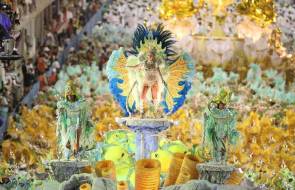 Rio Carnival, Brazil
6. Music
A constant beat fills the air and your soul in South America.
From pan pipes and drums to rappers and DJ's, the music is ubiquitous and contagious.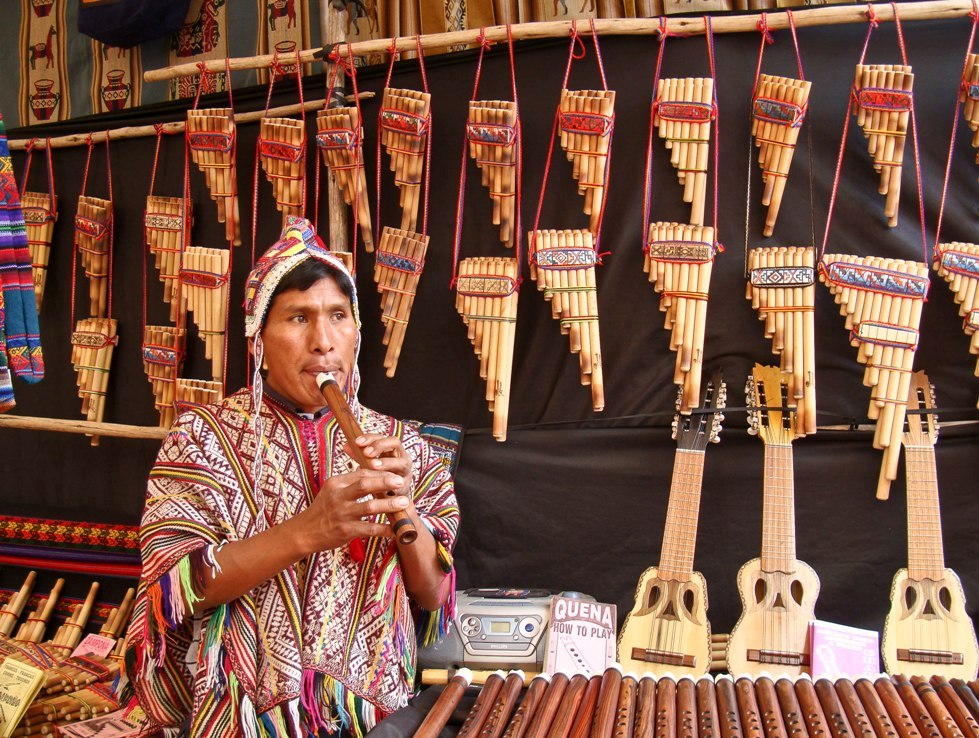 Peruvian Musician
7. Scenery
The world is a beautiful place and South America is a prime example.
Glaciers, salt flats, deserts, mountain ranges, and of course the rainforests.
Patagonia, Argentina
8. Oh... and Waterfalls
Forget to mention waterfalls in number 7, so let's make them number 8, considering South America has both the highest (Angel Falls, Venezuela) and debatably the most impressive (Iguazu, Argentina/ Brazil border) waterfalls in the world.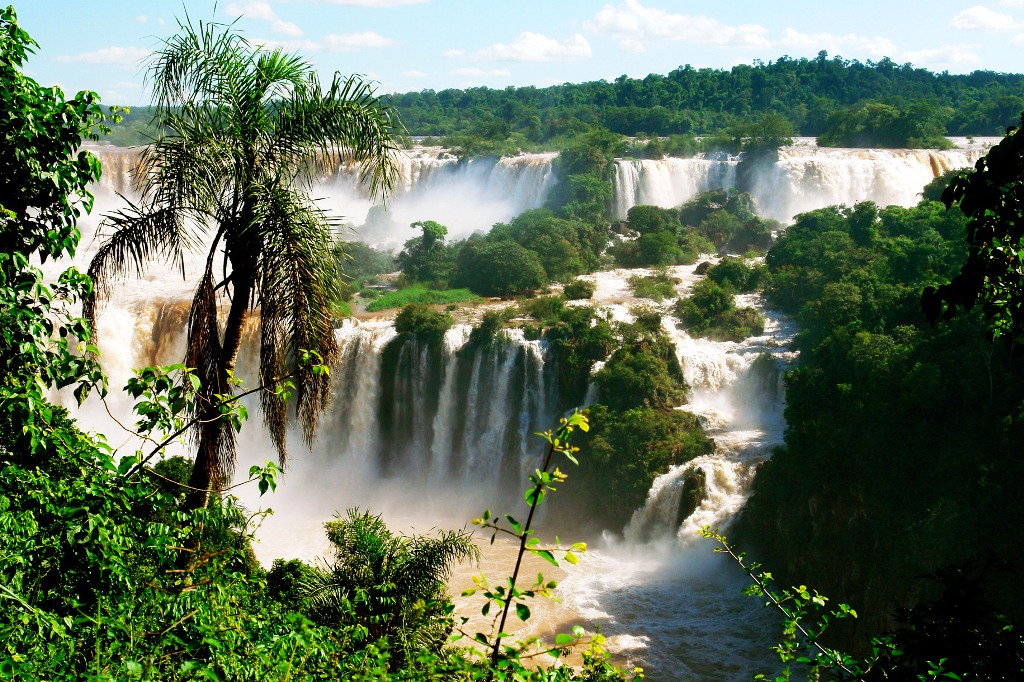 Iguazu Falls, Argentina/ Brazil
9. Language
If you want to a learn a language go to South America. If you don't, you probably will without trying anyway.
It will almost certainly be Spanish, because nearly the whole continent speaks it, Brazil being the notable exception.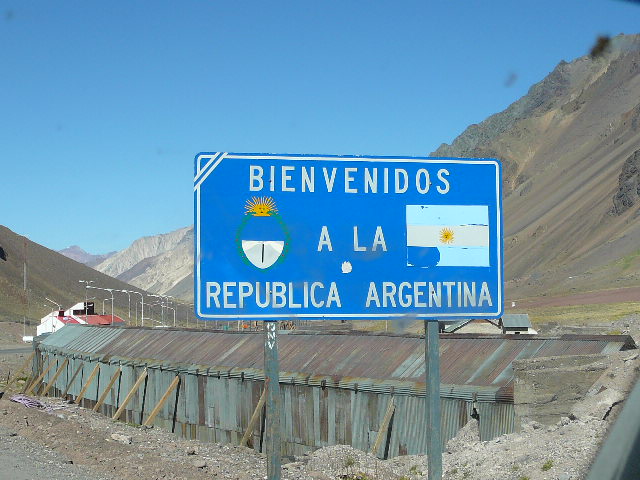 Border Crossing Sign
10. Islands
Easter Island and The Galapagos are two of the most famous islands in world for very good reason.
However there are many other lesser known islands surrounding the mainland, Fernando de Noronha (Brazil) and Los Roques (Venezuela) being two of the best.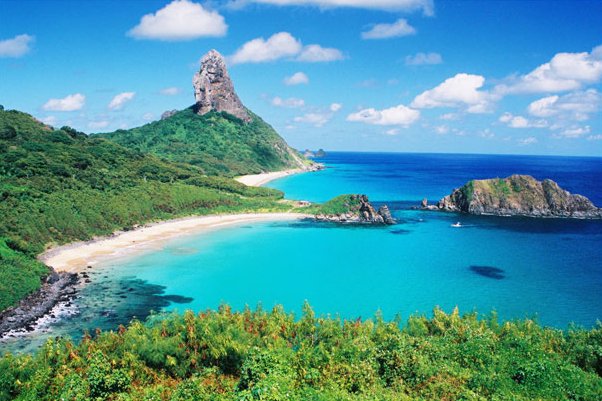 Fernando de Noronha, Brazil
Share This
You May Also Like To Read
Where To Go
Recommended For Further Information
Destinations
Keep updated by subscribing to our newsletter:
Did you find this helpful?
If you can't find the answer you are looking for Visit Our FAQ
If you still have unanswered questions in regards to this article, or anything else on this site, please Contact Us
Building and maintaining a website takes a lot of time, effort and money. If this website has helped or inspired you, a donation would be greatly appreciated. Thank you.