1. The Amazon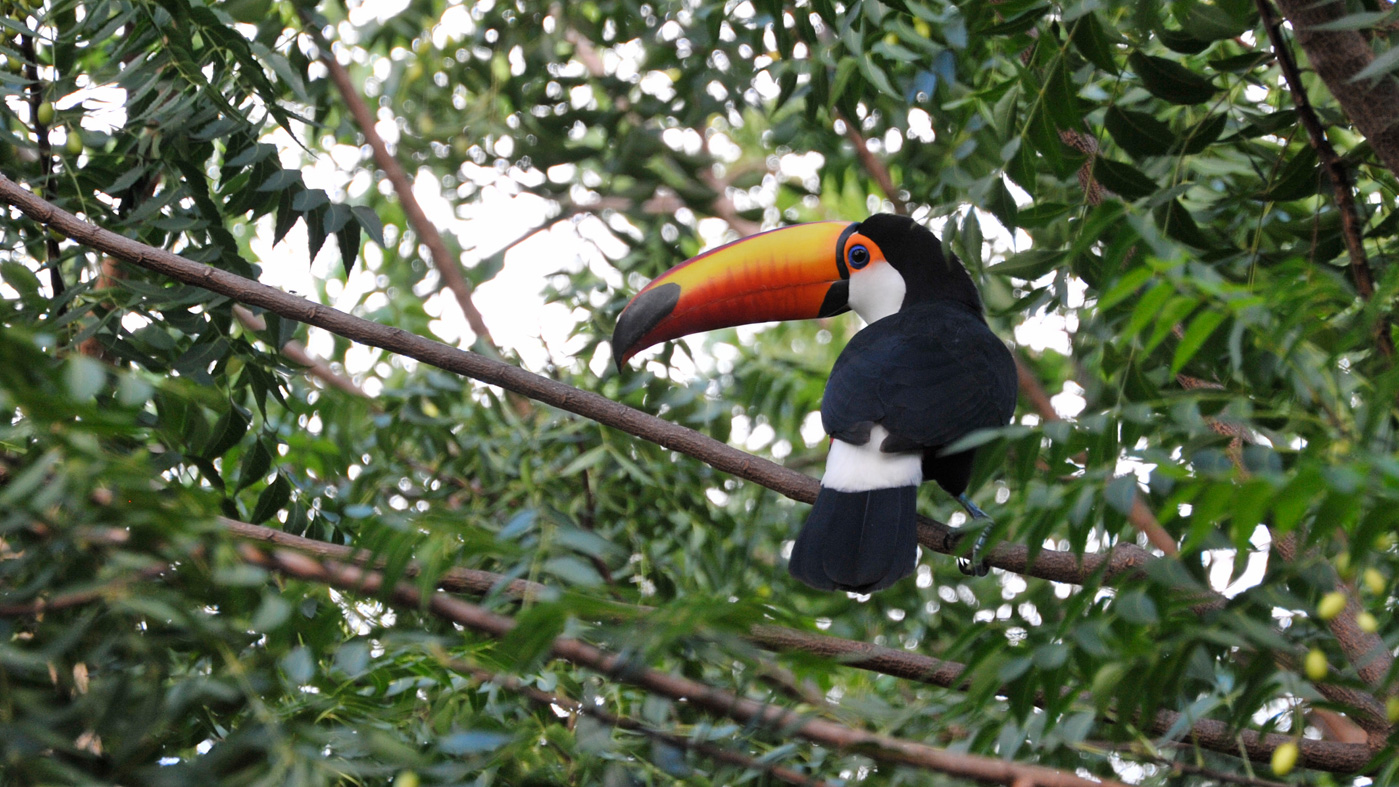 You may be lucky enough to spot some impressive wildlife like the Toco Toucan
The Amazon rainforest is the largest and most bio-diverse rainforest in the world - a trip to Brazil isn't complete without visiting. The city of Manaus is the gateway to the jungle.
2. Rio De Janeiro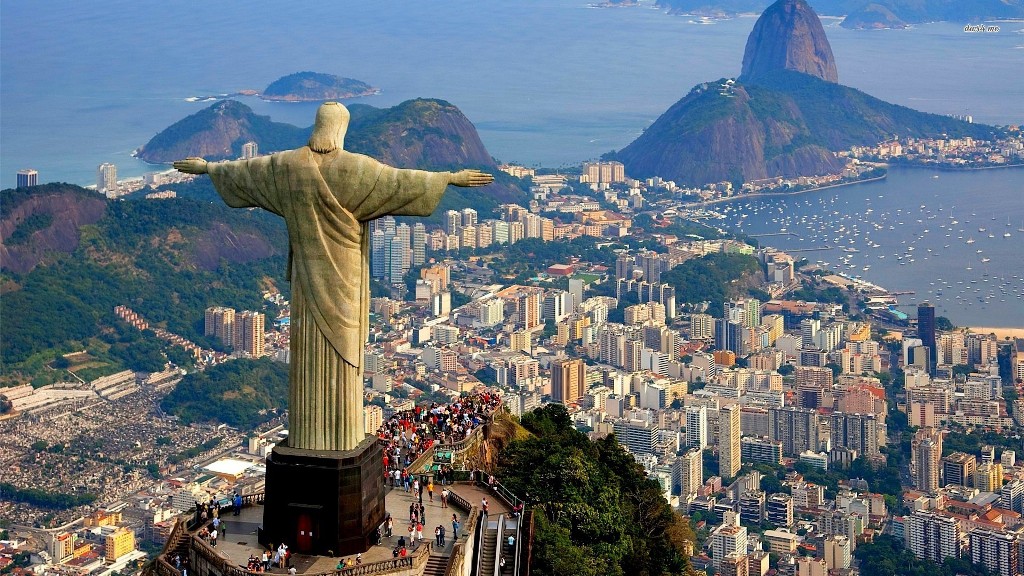 Cristo Redentor overlooking the city of Rio
One of the most recognizable cities in the world with its famous Copacabana Beach, Sugar Loaf Mountain and Cristo Redentor statue. A dynamic, lively and sinfully beautiful city.
3. Salvador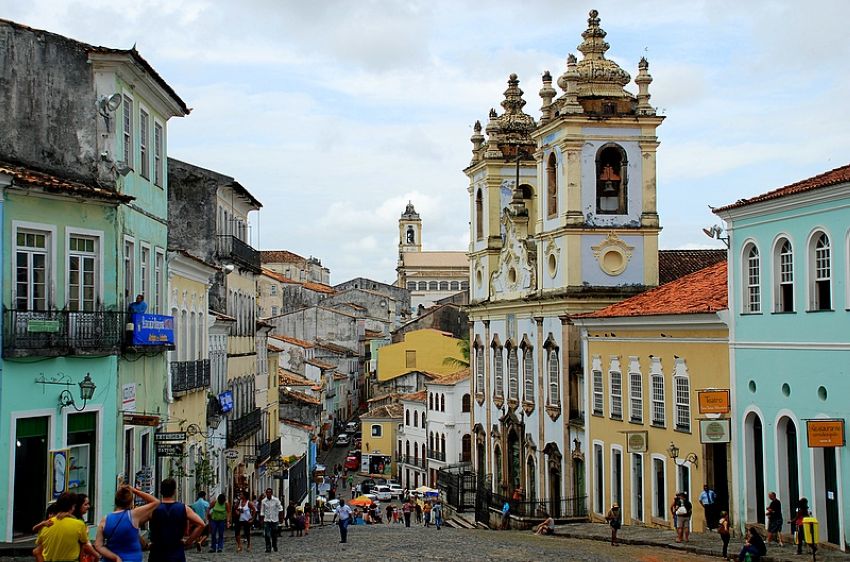 Salvador's historic centre
Salvador is Brazil's third largest city and home to some of the best examples of colonial architecture in the Americas along with a number of stunning beaches. The city is also renowned for its culture, restaurants and nightlife.
4. Paraty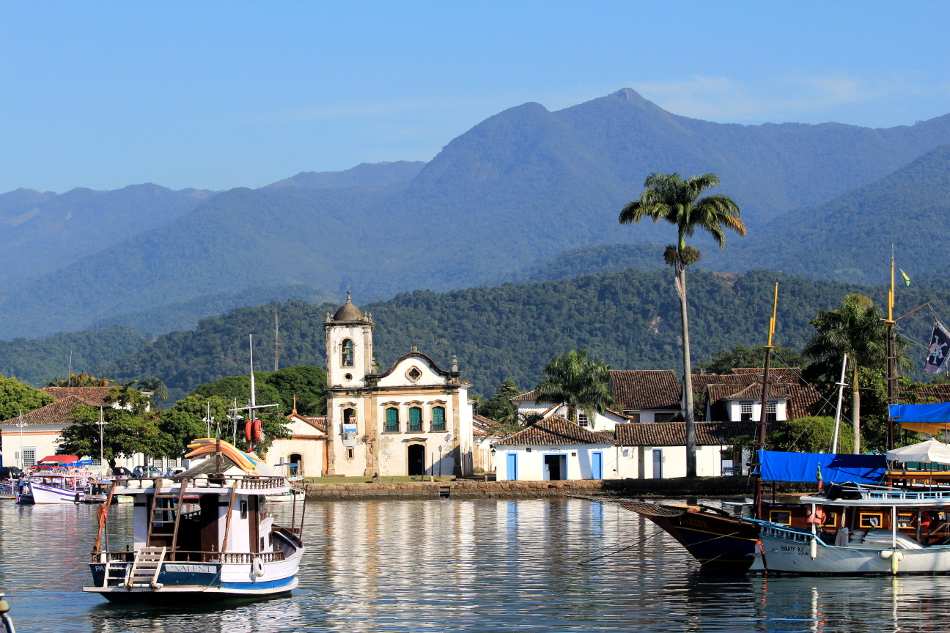 Colonial waterfront of Paraty
Paraty is a historic coastal town famed for its cobbled streets and old churches. Nearby beaches and islands with emerald seas, as well as forests and waterfalls make it a perfect place to visit.
5. The Pantanal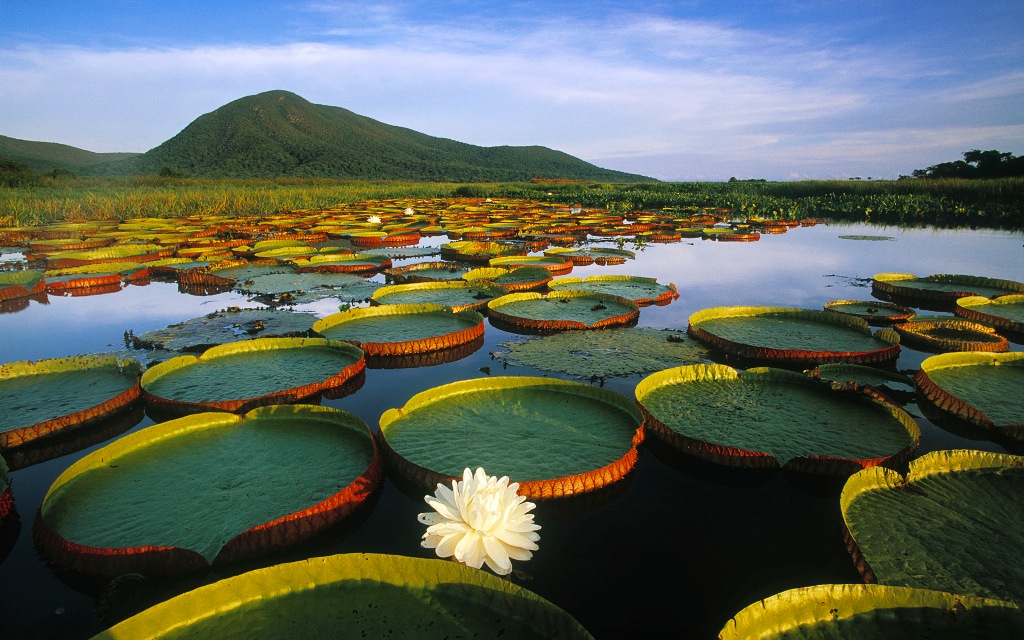 Giant water lilies on The Pantanal
The Pantanal is the world's largest freshwater marsh - 14 times the size of the Florida Everglades. As you can imagine it is an absolute haven for wildlife and regarded as one of the best spots for bird watching on the planet - just watch out for the Caiman, Anacondas, Jaguars and Piranhas.
6. Olinda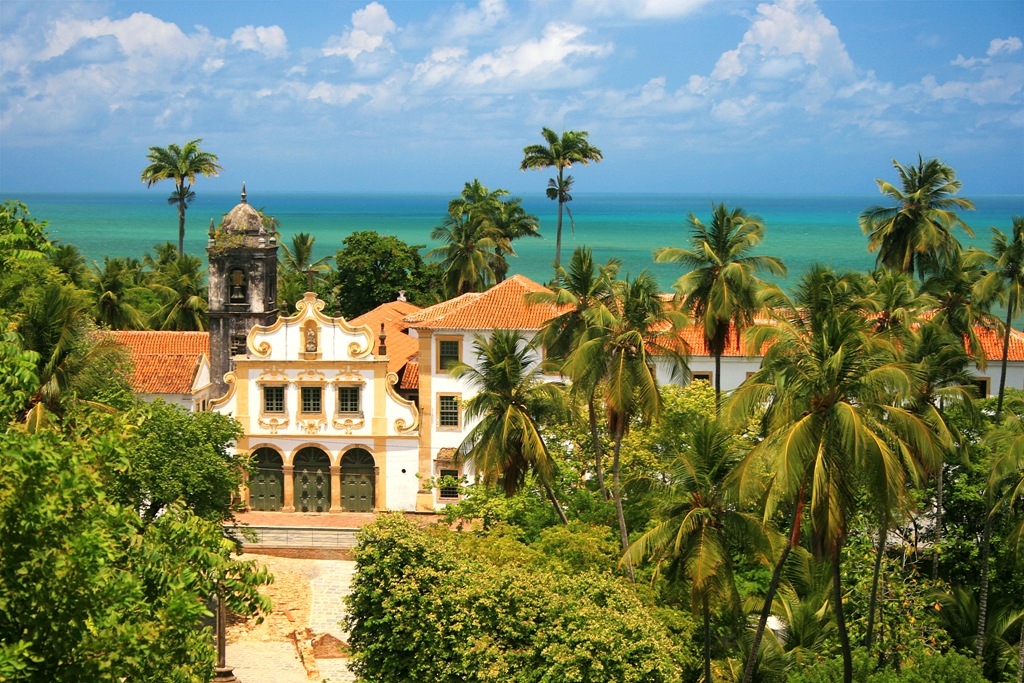 The historic downtown buildings of Olinda set against the tropical sea backdrop.
Olinda is home to one of the most famous carnivals in Brazil. The 18th century buildings of the historic downtown add to the charm of this quaint beach city.
7. Foz Do Iguacu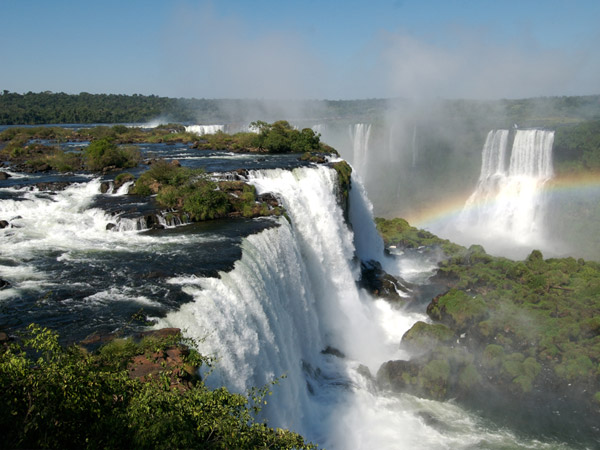 Iguazu Falls
The Iguazu Falls can be seen from either Foz Do Iguacu (Brazil) or Puerto de Iguazu (Argentina) and are worth seeing from both sides. Higher and twice the width of Niagara Falls, set amongst lush tropical jungle, they are widely considered the most impressive falls on Earth.
8. Chapada do Veadeiros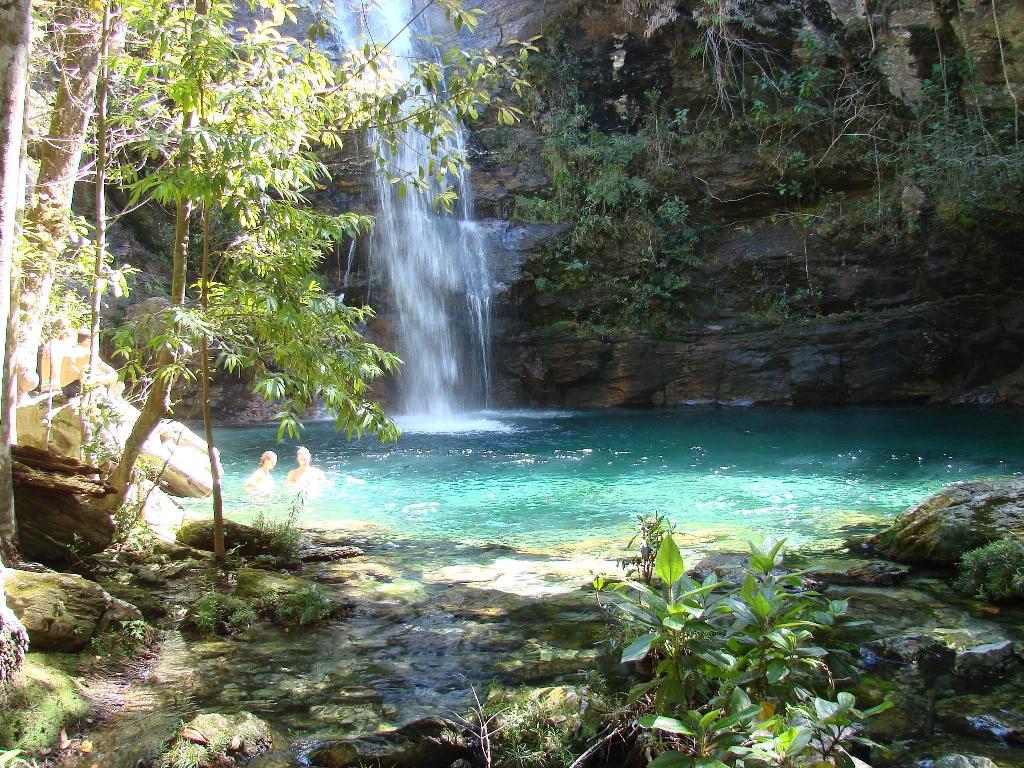 Waterfall and natural swimming pool in Chapada do Veadeiros National Park
Chapada do Veadeiros is a vast tropical savannah region of Central Brazil famed for its stunning landscapes and waterfalls.
9. Fernando de Noronha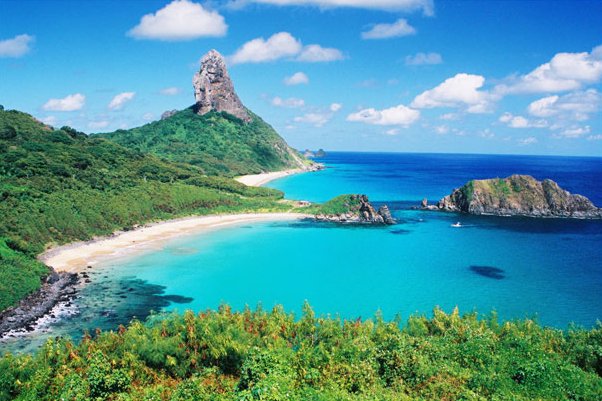 Do Meio and Conceicao beaches
Fernando de Noronha is an idyllic tropical island off the coast of Natal. It isn't the most accessible place in Brazil, but offers arguably the best beaches and diving in the country.
10. Florianopolis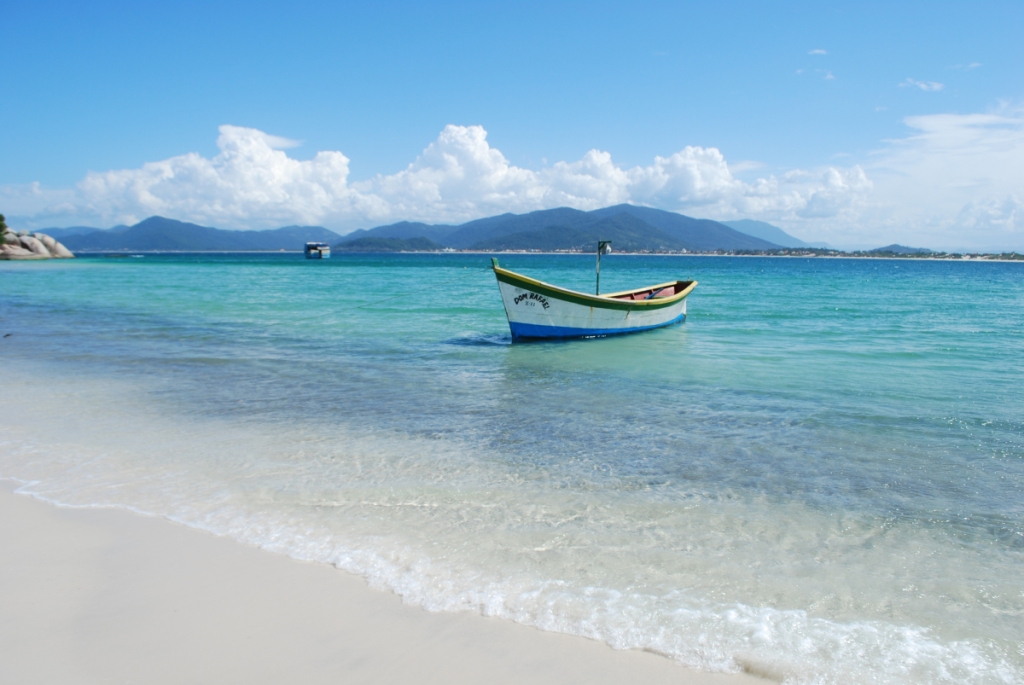 Beautiful setting of Florianopolis
If you are looking to unwind and party Florianopolis is the place to go. Enjoy surfing, fishing, diving, sailing or just relaxing on the spectacular beaches by day, and it's infamous party scene by night.
Share This
Recommended For Further Information
You May Also Like To Read
Destinations
Keep updated by subscribing to our newsletter:
Did you find this helpful?
If you can't find the answer you are looking for Visit Our FAQ
If you still have unanswered questions in regards to this article, or anything else on this site, please Contact Us
Building and maintaining a website takes a lot of time, effort and money. If this website has helped or inspired you, a donation would be greatly appreciated. Thank you.