1. Cape Town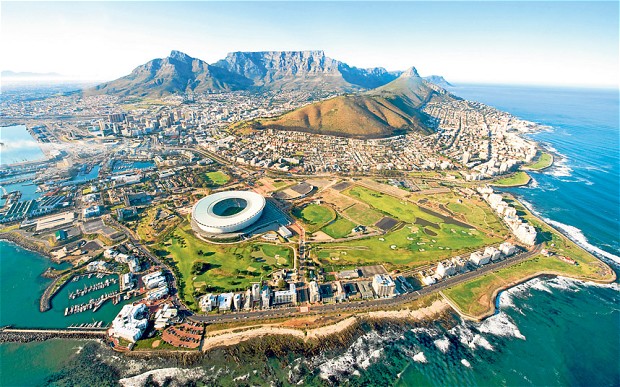 Aerial view of Cape Town and Table Mountain
There is plenty to see and do in Cape Town, known as the Mother City of South Africa. The magnificent Table Mountain makes it one of the most iconic cities in the world.
2. Krugur National Park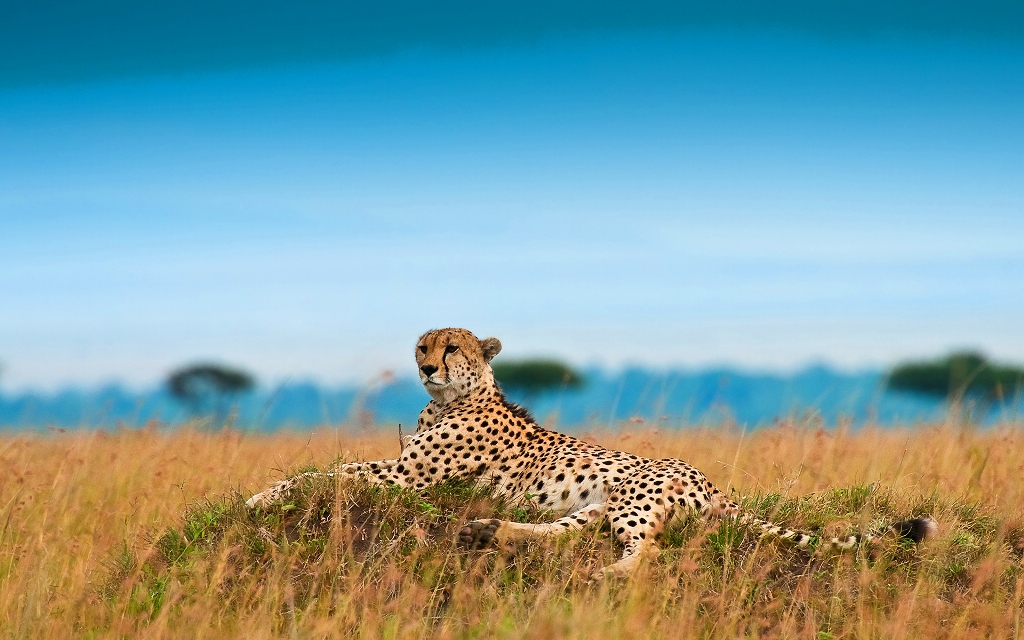 Cheetah, one of the many animals found in Krugur National Park
Krugur is considered the flagship of all South Africa National Parks. All of Africa's "big 5" (Lion, Leopard, Elephant, Rhino and Buffalo) can be found here, along with an array of other wildlife.
3. Drakensberg Mountain Range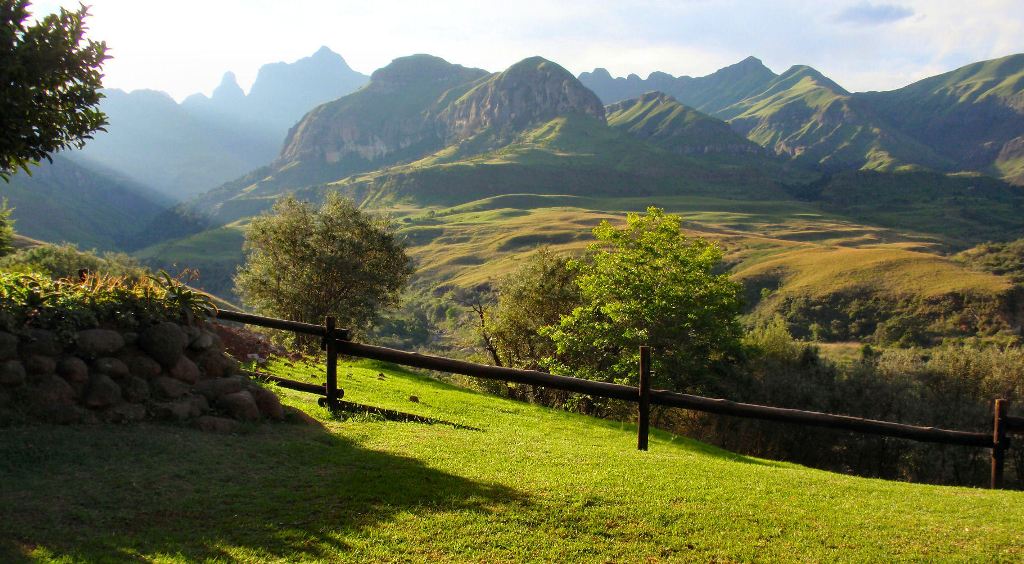 Stunning landscape of the Drakensberg Mountain Range
The Drakensberg Mountain Range is the highest in South Africa. The spectacular scenery is a paradise for hikers and more than 40,000 ancient rock paintings made by the San people can be found in the many caves and rock overhangs within the range.
4. Hluhluwe–iMfolozi Park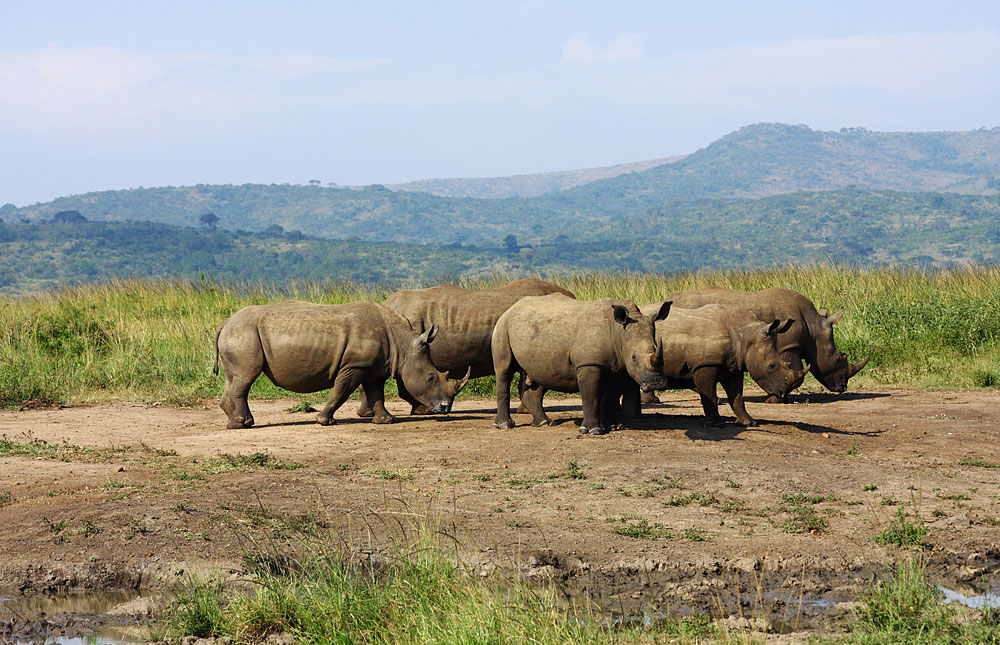 White Rhino in Hluhluwe–iMfolozi
Hluhluwe–iMfolozi has the largest population of white rhino in the world and is much less crowded than some other national parks.
5. The Garden Route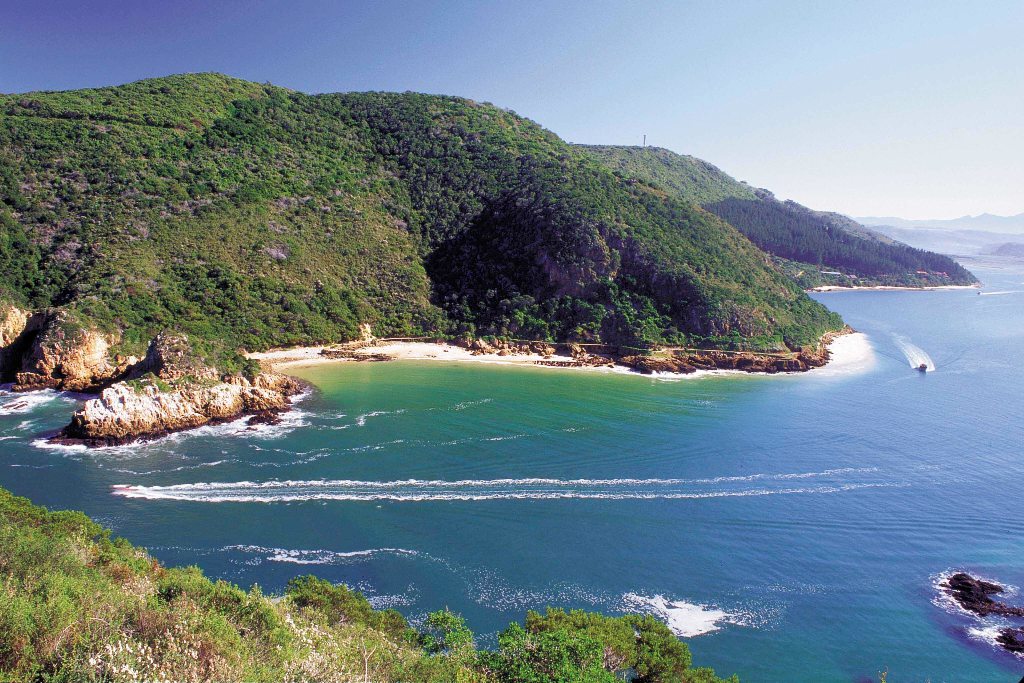 Coastline near Knysna on the Garden Route
The most spectacular and popular South African road trip, along the southern coastline. Highlights include hiking, beaches, whale watching and if you dare, cage diving with great white sharks at Gansbaii.
6. Cape Peninsula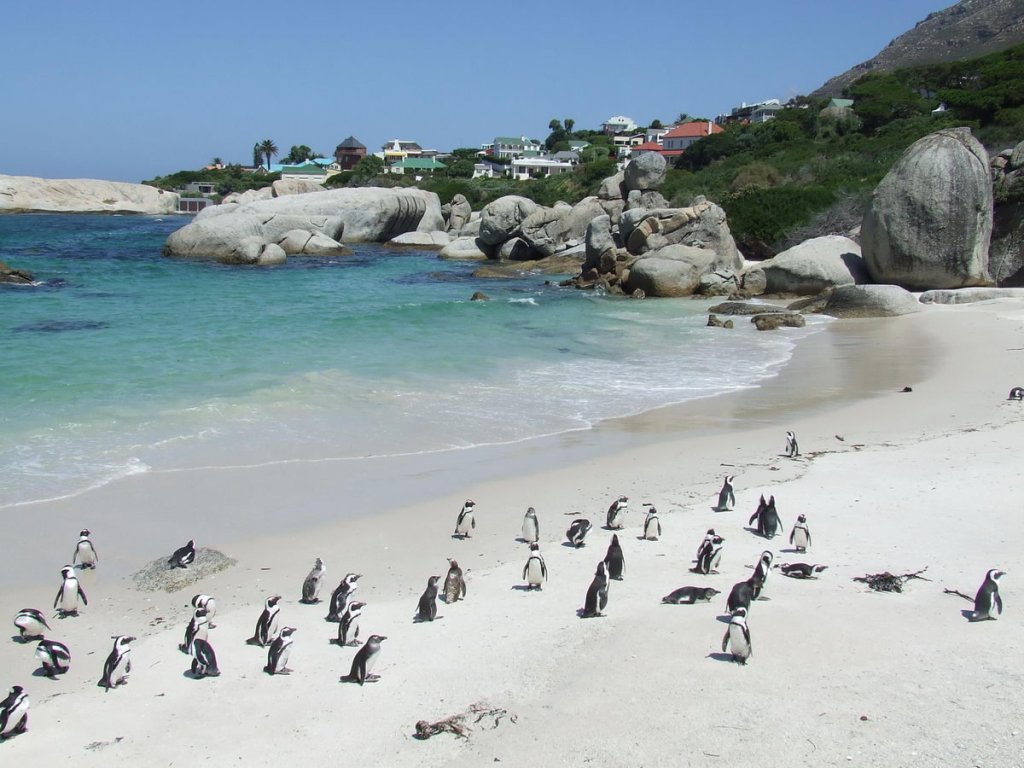 African Penguins on Boulders Beach
The Cape Peninsula is not too far from Cape Town - famed for its beaches and scenic coastline. Without doubt though the most popular attraction are the colony of African Penguins on Boulders Beach.
7. Soweto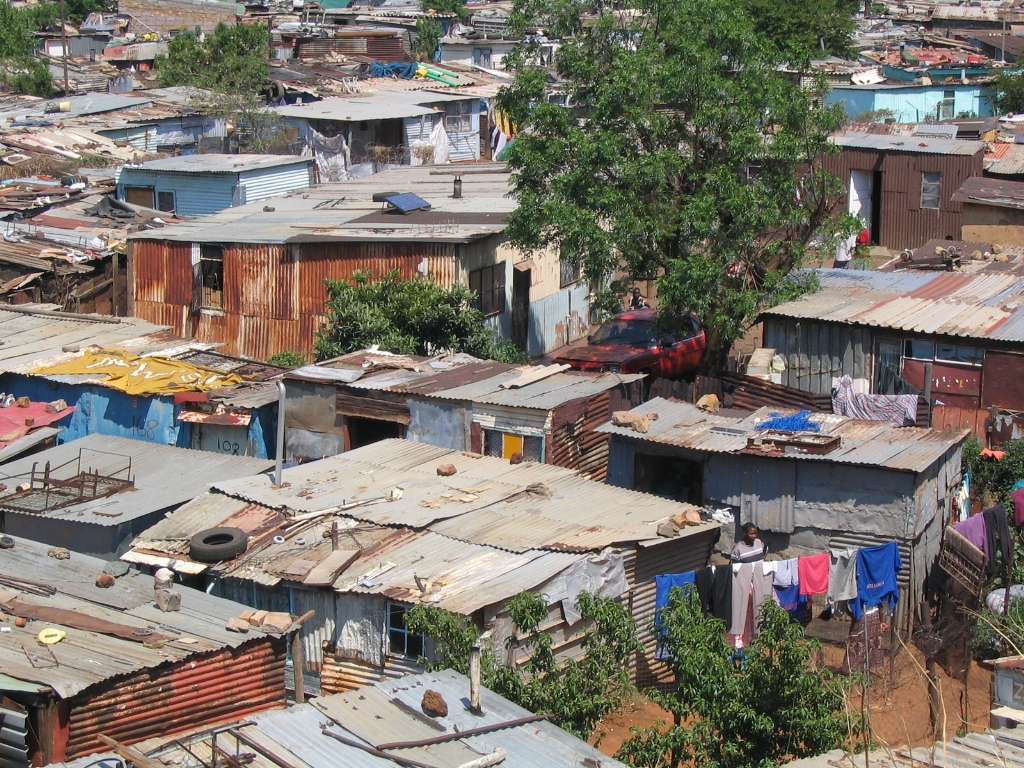 Soweto slums
Soweto is a township of Johannesburg famed for its slum housing. However contrary to popular belief, Soweto is a pretty safe and increasingly popular place for tourists to visit.
8. Addo Elephant National Park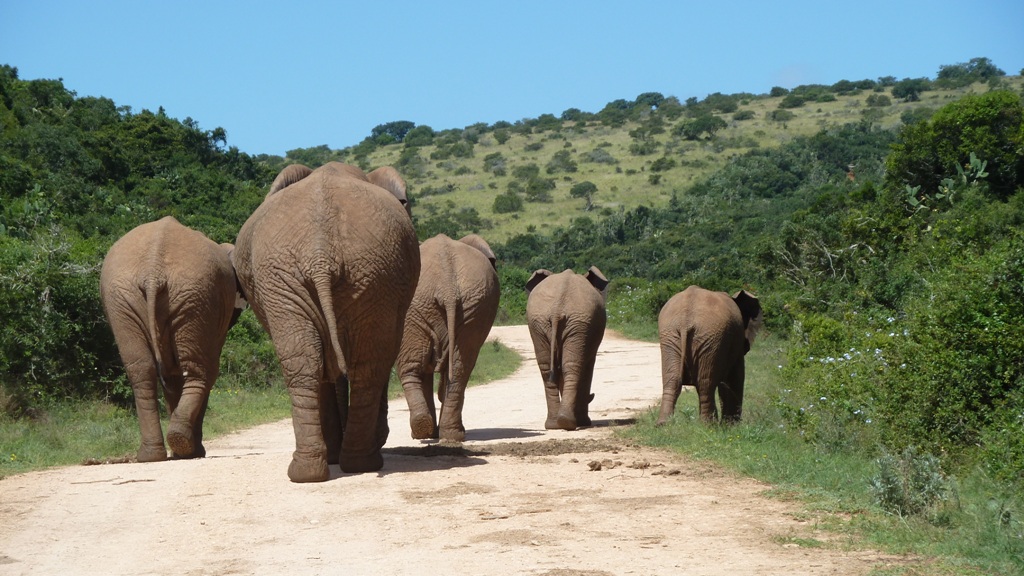 Elephants in Addo
Addo is large wildlife conservation park near Port Elizabeth. As the name suggests it is famed for its elephant population, but the park is very diverse and you may also see rhino, lion, buffalo, leopard and ostrich.
9. Cape Winelands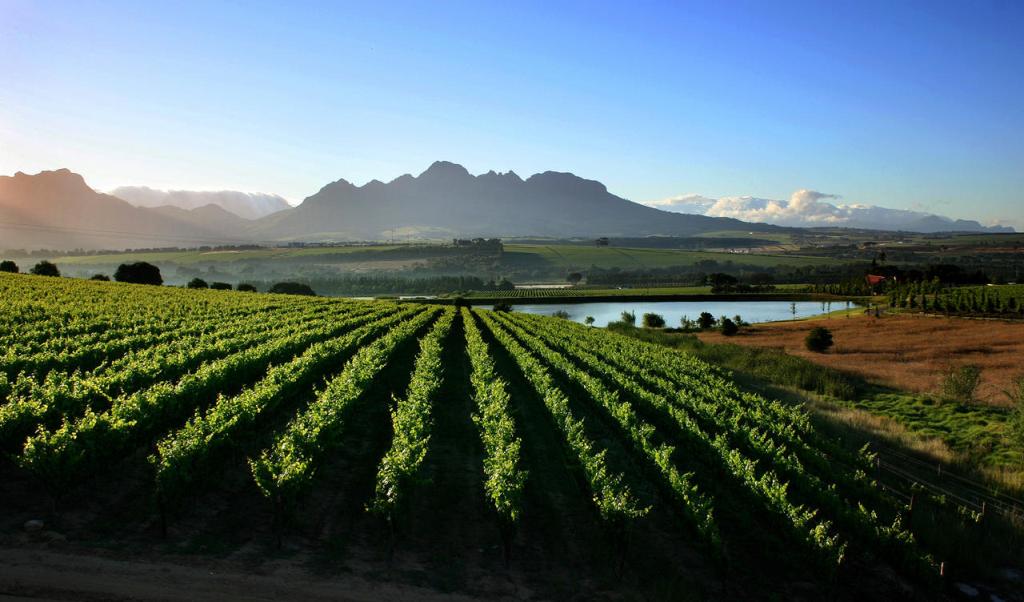 Vineyards of Stellenbosch
The Winelands are home to glorious scenery and delicious wine - stop off at the many wineries and vineyards for a taste.
10. Hogsback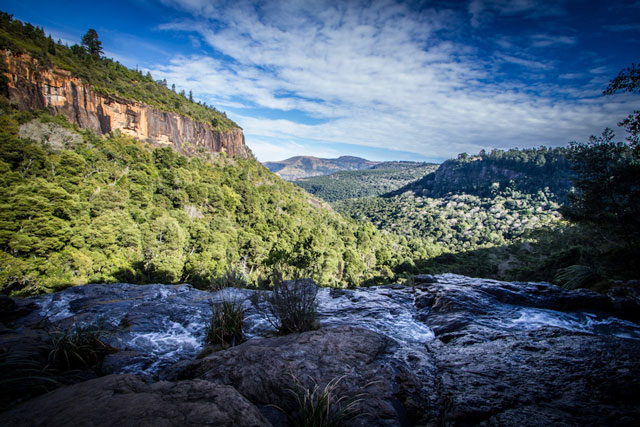 Breathtaking scenery can be found near Hogsback
Hogsback is a small town in the Eastern Cape. It is most famed for its stunning surrounds and hiking trails, and is also claimed as J. R. R. Tolkien's (who was born in South Africa) inspiration for The Lord of the Rings.
Recommended For Further Information On South Africa
Share This
You May Also Like To Read
Destinations
Keep updated by subscribing to our newsletter:
Did you find this helpful?
If you can't find the answer you are looking for Visit Our FAQ
If you still have unanswered questions in regards to this article, or anything else on this site, please Contact Us
Building and maintaining a website takes a lot of time, effort and money. If this website has helped or inspired you, a donation would be greatly appreciated. Thank you.