1. Angkor Wat (Siem Reap)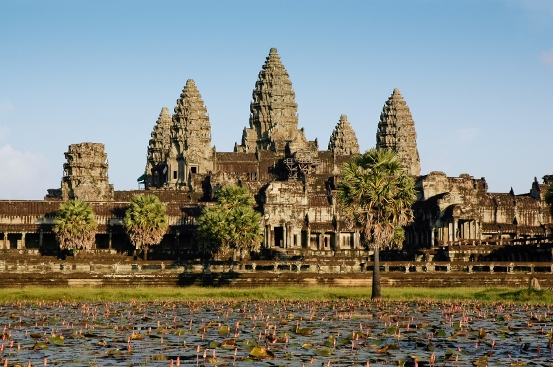 Angkor Wat.
This magnificent and ancient Buddhist testament is the largest religious monument in the world and the must see attraction in Cambodia. An iconic and absolutely magical place, it fills your soul with positive energy and serenity - you may even feel a bit like Indian Jones or Lara Croft as you walk around the many temple ruins.
2. Sihanoukville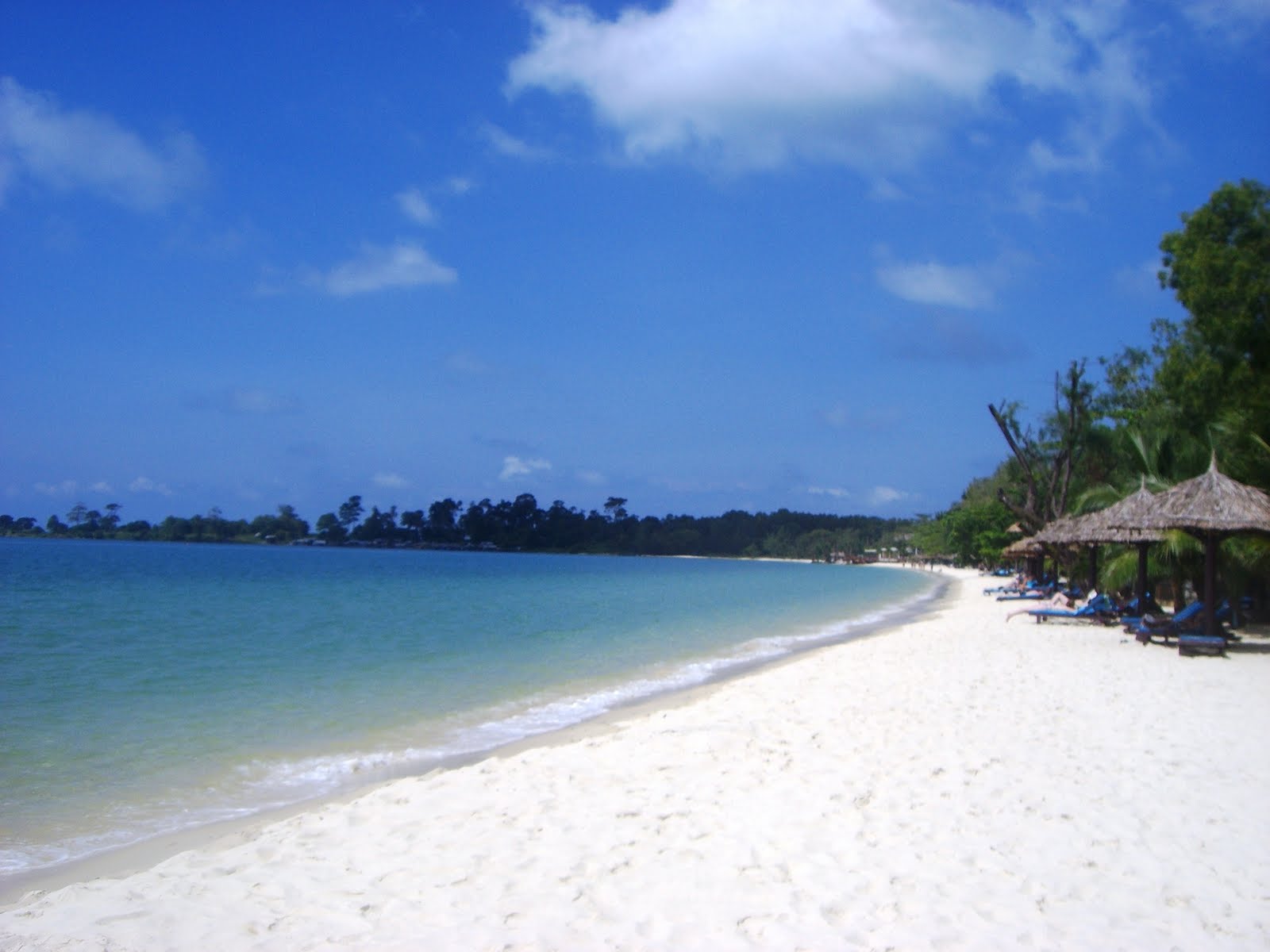 Sihanoukville beach.
Sihanoukville is an extremely popular backpacker destination, with its tropical beaches, laidback lifestyle and happening nightlife.
3. Killing Fields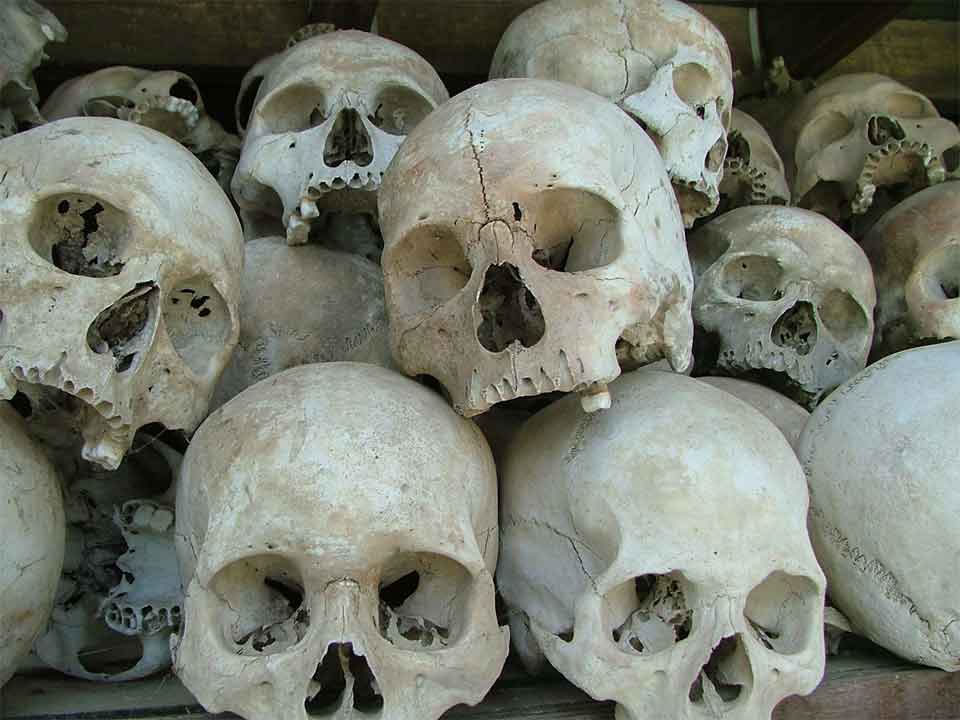 Skulls of victims of the Khmer Rouge at Choeung Ek.
The Killing Fields are numerous sites around Cambodia where large numbers of people were killed and buried during the Khmer Rouge genocide, the most famous being Choeung Ek. Emotional, shocking and upsetting, but a must visit to understand what the people of Cambodia have been through only a very short time ago.
4. Koh Rong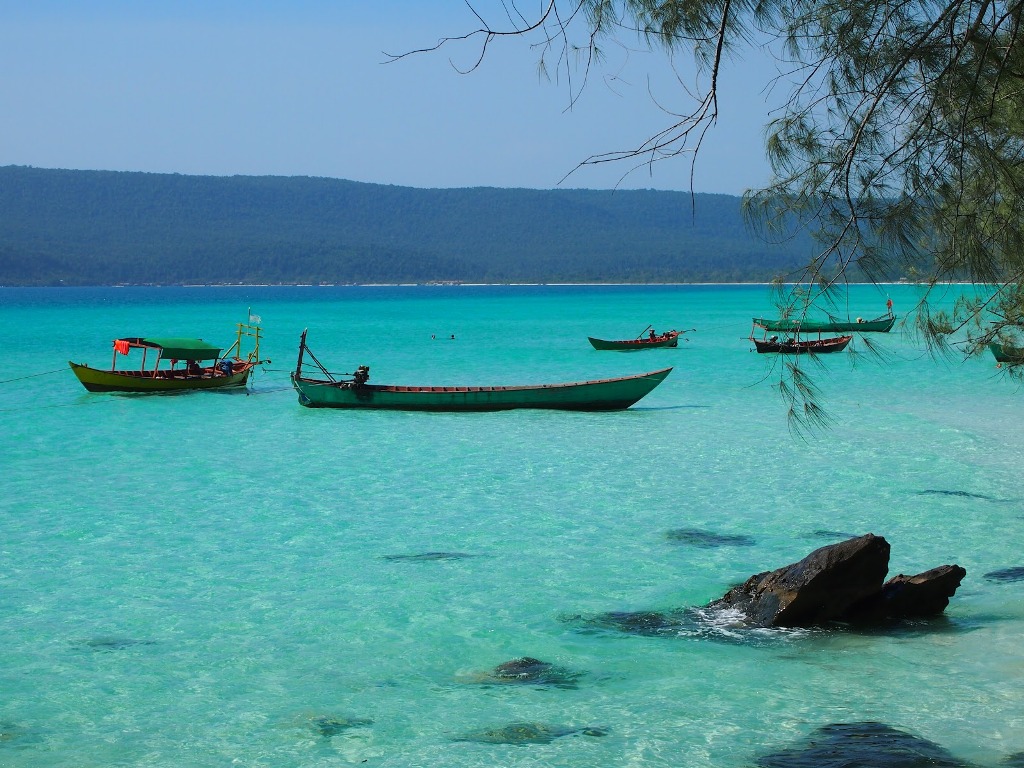 Waters off Koh Rong.
Koh Rong is Cambodia's second largest island offering pristine white beaches and warm tropical waters with fantastic snorkelling and diving.
5. Phnom Penh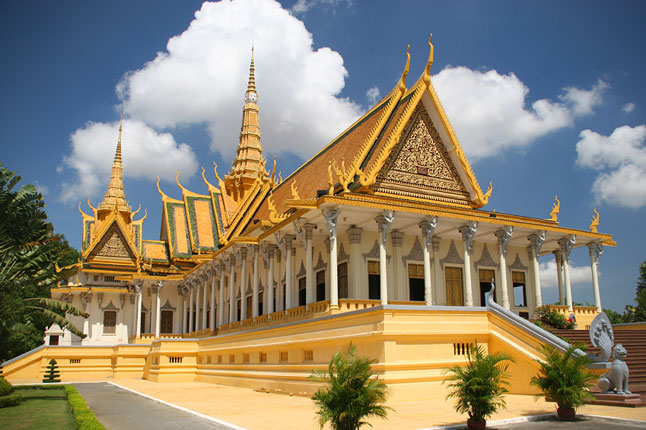 The Royal Palace.
Cambodia's capital is full of history and pushes your senses to the max with mysterious aromas, bizarre spectacles and mouth-watering delicacies.
6. Ratanakiri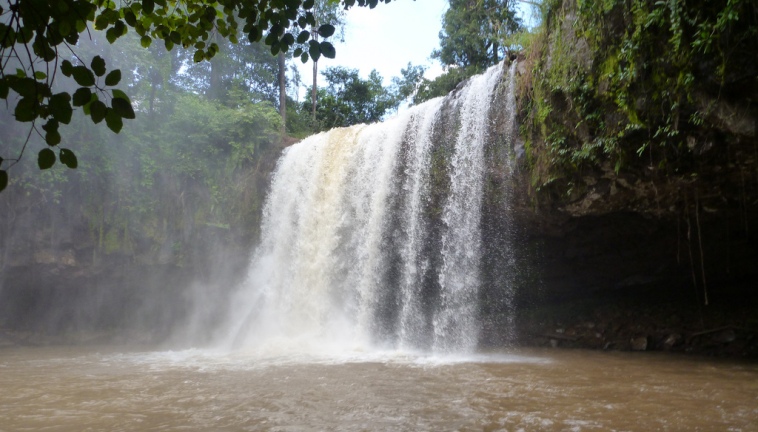 Katieng Waterfall.
Ratanakiri is remote, but beautiful and a must for nature and adventure lovers. There are some fantastic places to swim in the province including volcanic lakes and breath taking waterfalls.
7. Tonle Sap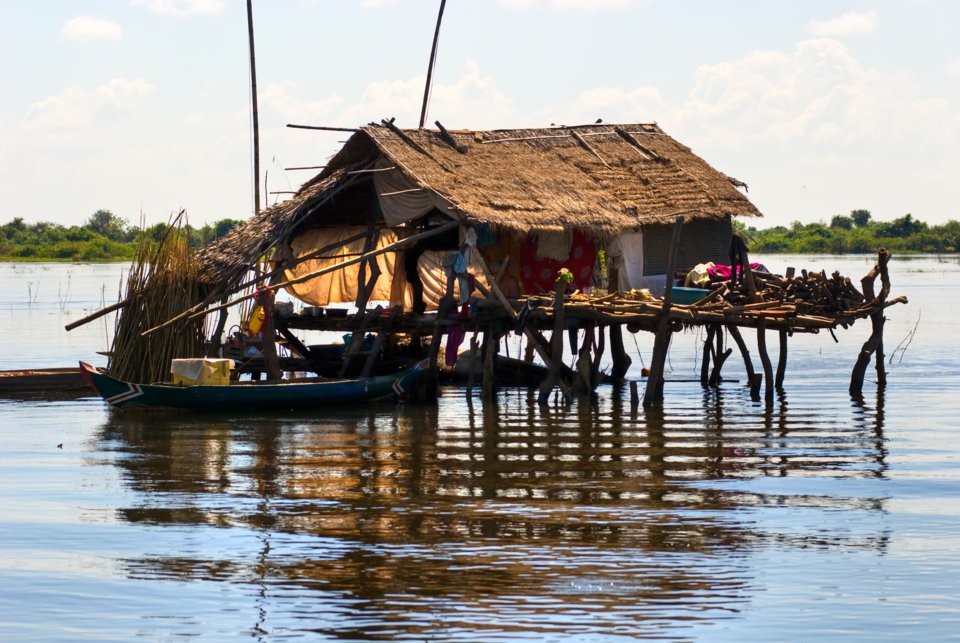 Floating house on Tonle Sap.
Tonle Sap is the largest freshwater lake in South East Asia and regarded as an ecological wonder with wide biodiversity. The lake is home to numerous floating villages and communities.
8. Kep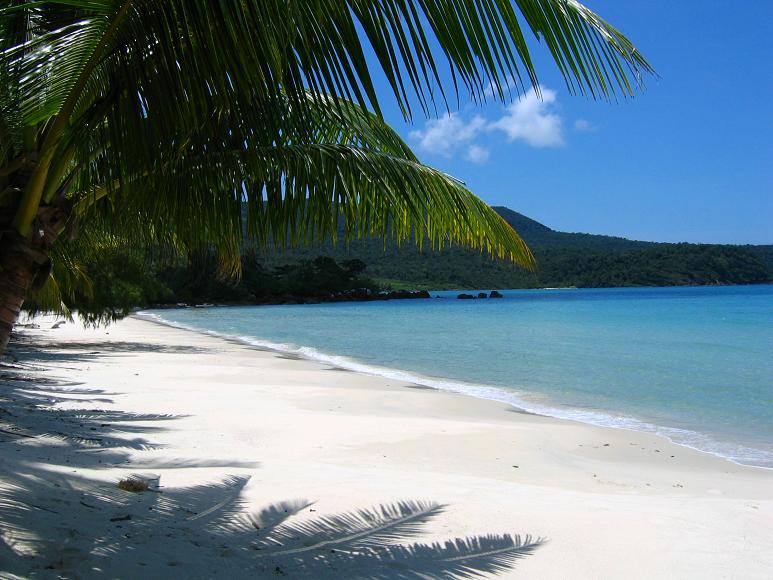 Kep beach.
Kep is one of the most popular seaside towns in Cambodia with a beautiful main beach and many fresh seafood restaurants.
9. Kampot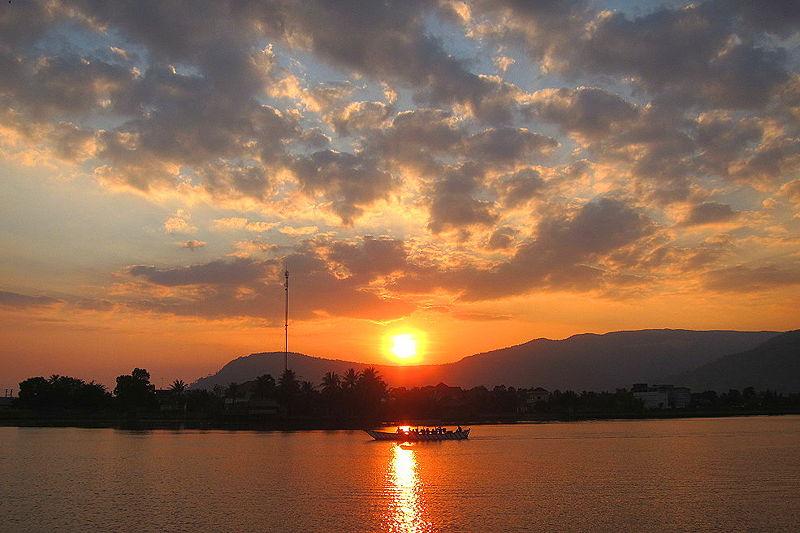 Sunset over the river in Kampot.
Kampot is a beautiful riverside town providing some of the most stunning sunsets you will ever see. Nearby Bokor National Park is a extraordinary place to explore.
10. Battambang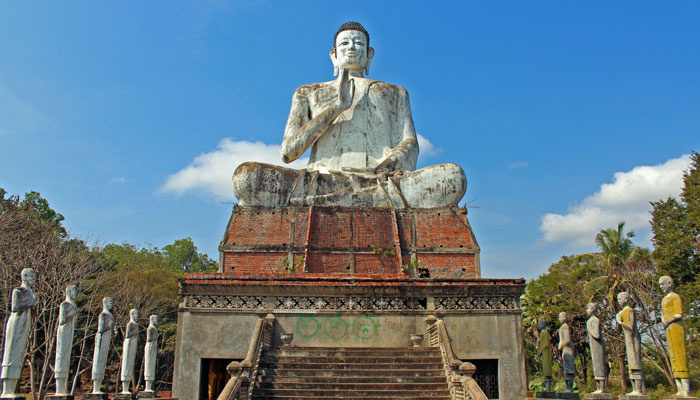 Statue of Buddha in Wat Ek Phnom.
Many people come to Battambang from Siem Reap by boat. This elegant riverside town boasts some of the best French colonial architecture, lush rural countryside and hill top temples in Cambodia.
Share This
You May Also Like To Read
Destinations
Keep updated by subscribing to our newsletter:
Did you find this helpful?
If you can't find the answer you are looking for Visit Our FAQ
If you still have unanswered questions in regards to this article, or anything else on this site, please Contact Us
Building and maintaining a website takes a lot of time, effort and money. If this website has helped or inspired you, a donation would be greatly appreciated. Thank you.