1. Luang Prabang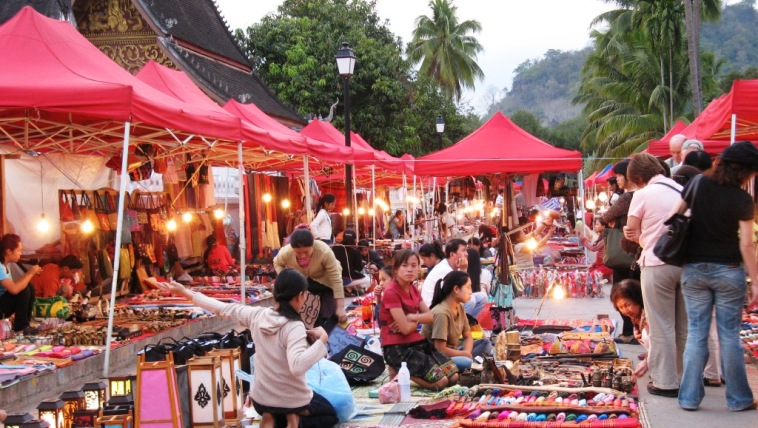 Luang Prabang Market
Luang Prabang is a humble city covered with some of the most beautiful temples and one of the best night markets in South East Asia. Nearby are some fantastic natural wonders, in the form of Kuang Si Falls and Pak Ou Caves.
2. Bokeo Province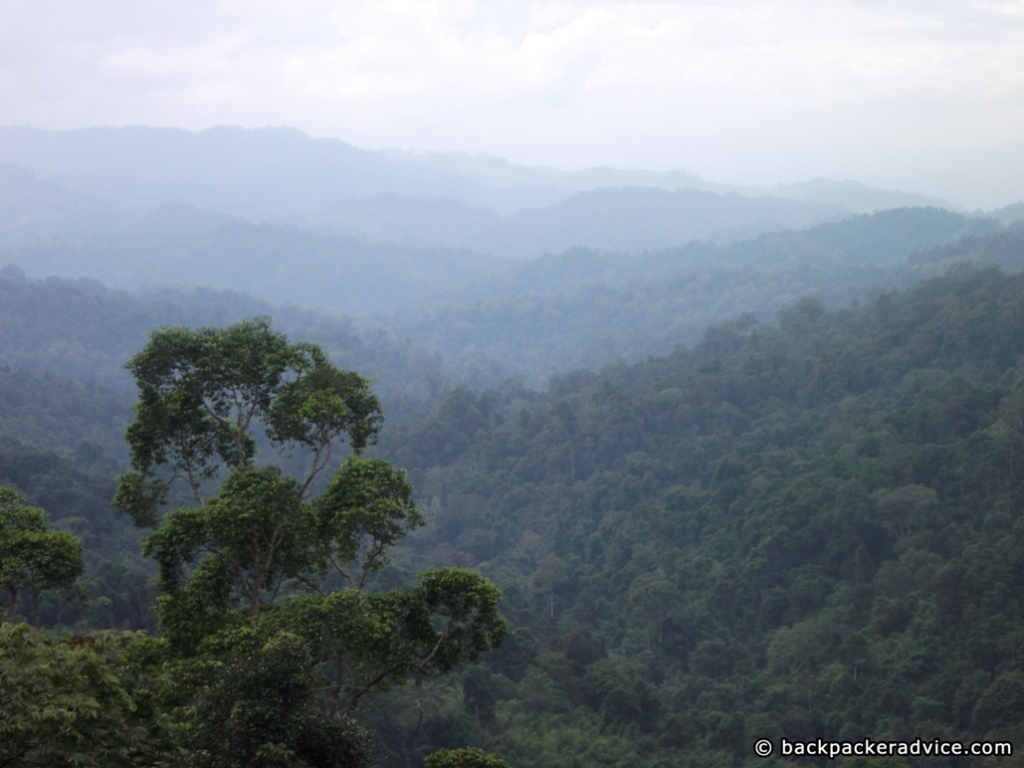 Bokeo Province Jungle Valleys
The Mekong River and the thick, lush and untouched jungle are what makes Bokeo Province so special - a great place for nature and adventure lovers.
3. Vang Vieng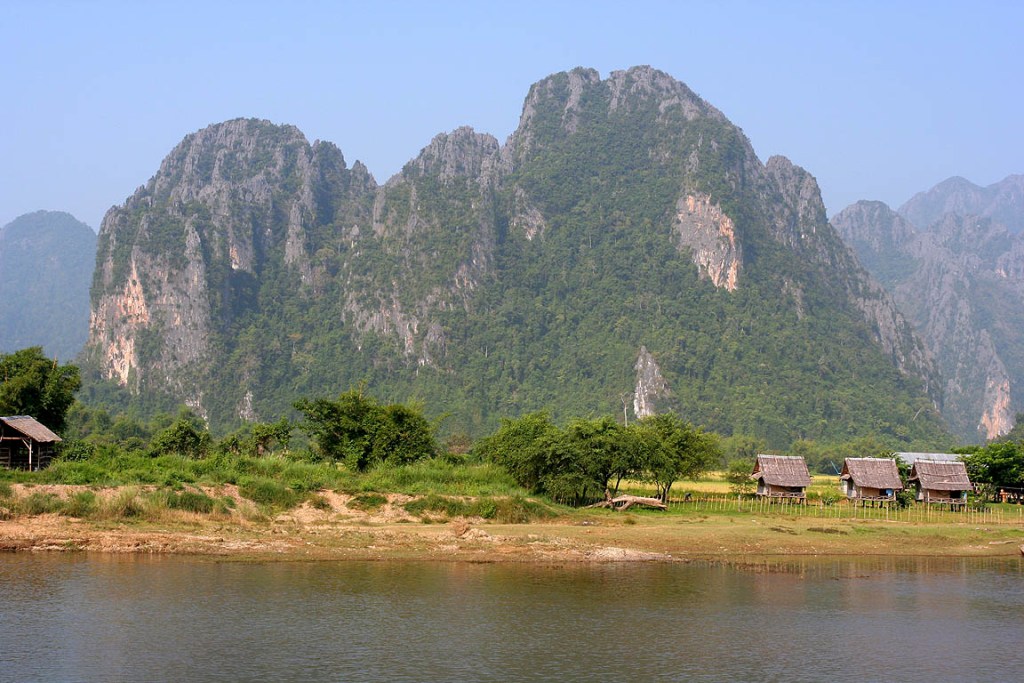 Limestone karst mountains behind the Nam Xong tubing River
The party capital of Laos, home to the infamous tubing river. Vang Vieng is a beautiful riverside town with a stunning backdrop of limestone karst mountains. Vang Vieng has gained considerable notoriety in recent years with many bars and water slides into the river torn down due to a number of fatalities - wikitravel provides updated information.
4. Vientiane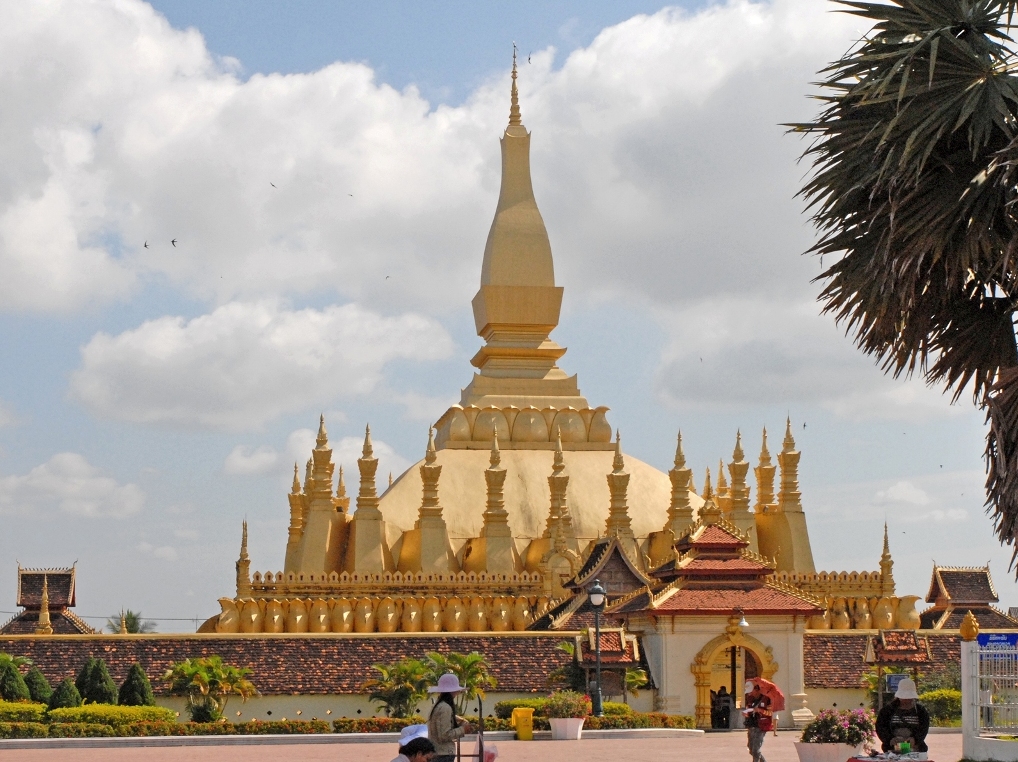 Pha That Luang
One of the most laidback capital cities in the world. Vientiane has some fantastic French colonial and Buddhist architecture. You can also visit the impressive, nearby Buddha Park.
5. Si Phan Don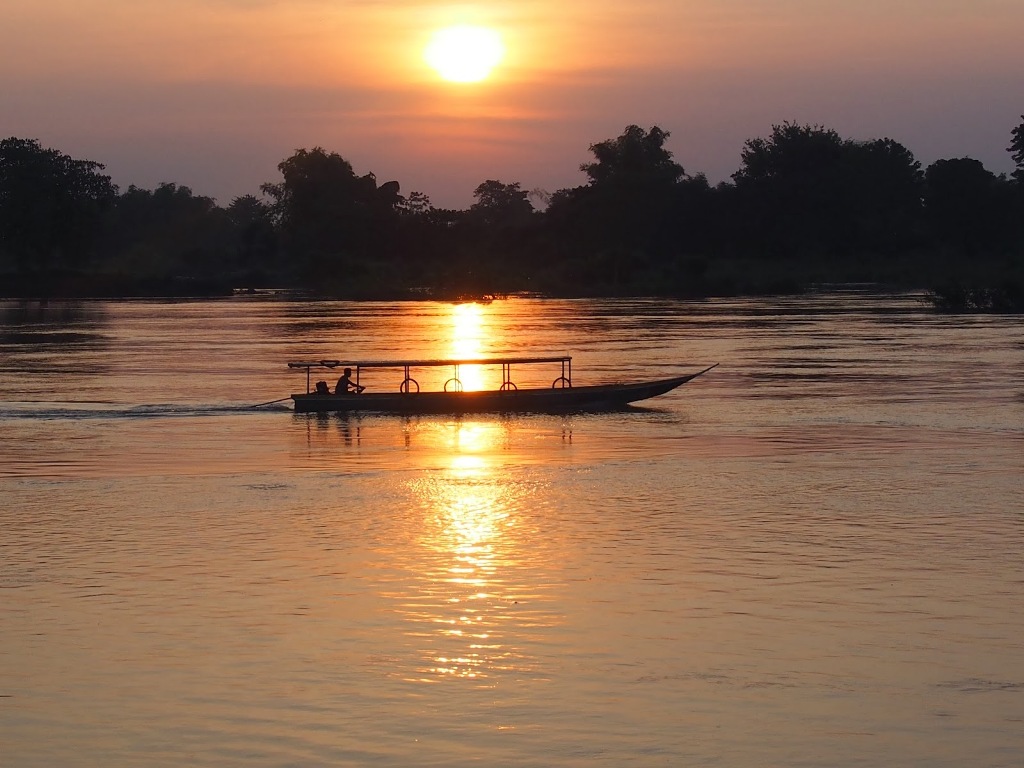 Sunset on the Mekong River
Si Phan Don (AKA Four Thousand Islands) is a collection of sleepy islands in the Mekong River. A great place to chill in a hammock, you may even spot the rare Irrawaddy dolphin.
6. Tham Kong Lo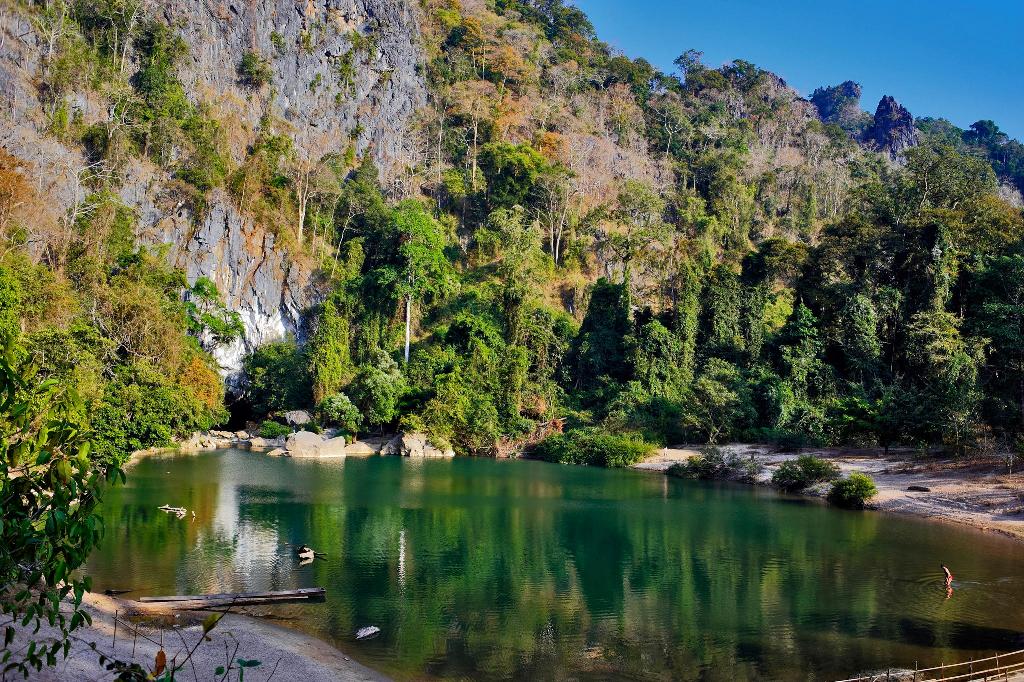 Kong Lo cave entrance
Kong Lo is a 7.5km tunnel cave and widely regarded as one of the best caving experiences in the world.
7. Bolaven Plateau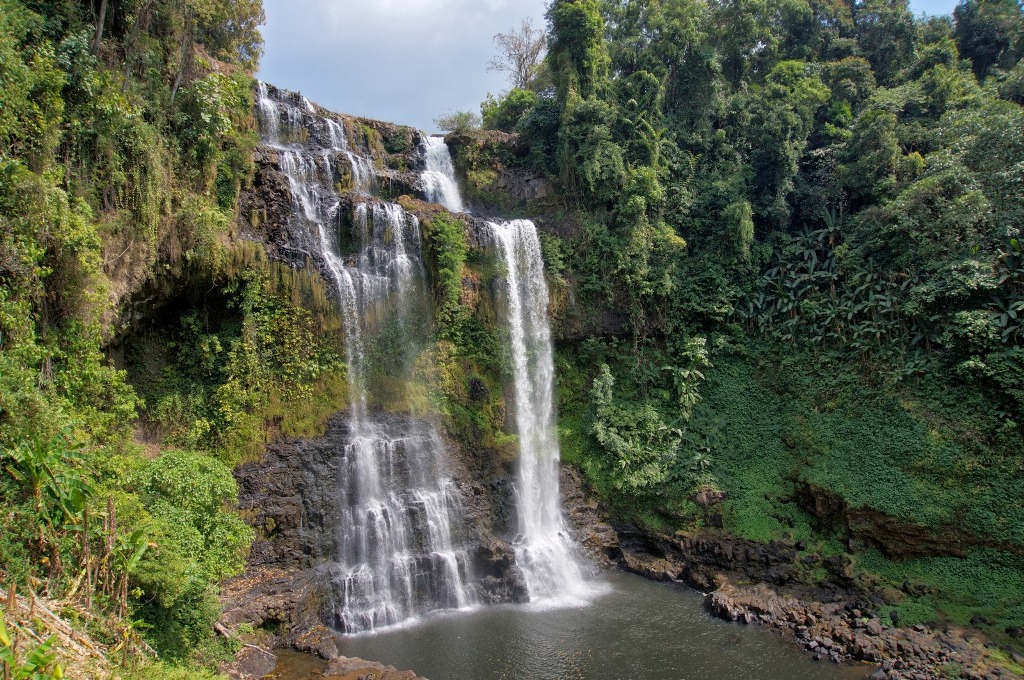 Tad Yuang Waterfall
The Bolaven Plateau is a beautiful area home to many tribes and renowned for its coffee plantations. The Bolaven Plateau is also known for its many rivers and waterfalls.
8. Pakse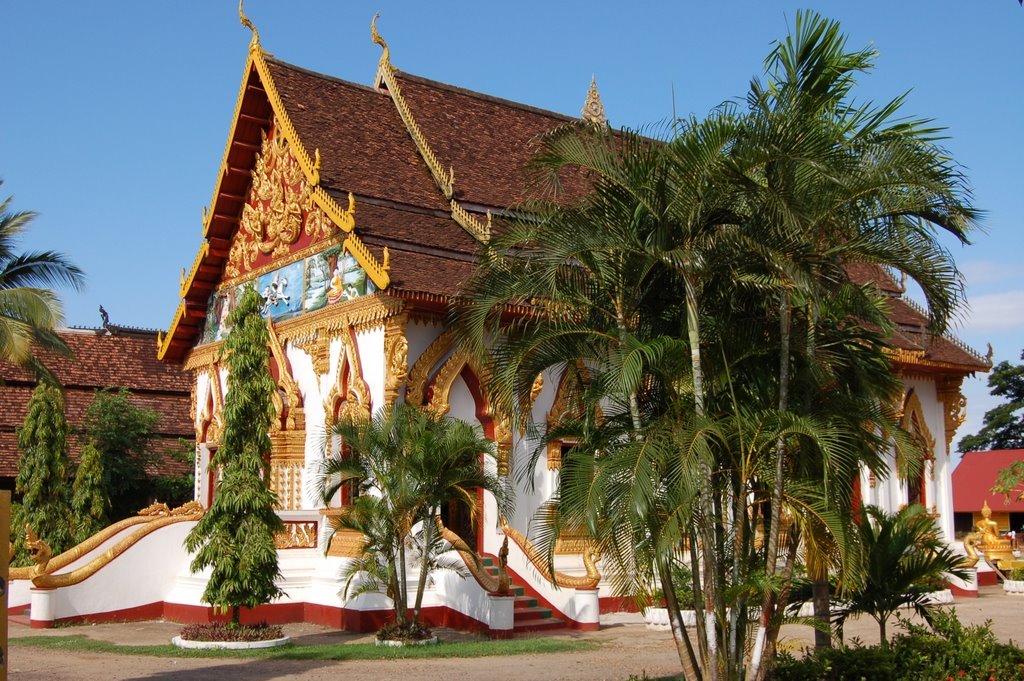 Wat Luang, Pakse
Pakse is the fourth largest city in Laos and is an ideal base and rest point with many top attractions nearby. The city itself is relaxed and welcoming with numerous bars and restaurants.
9. Vat Phou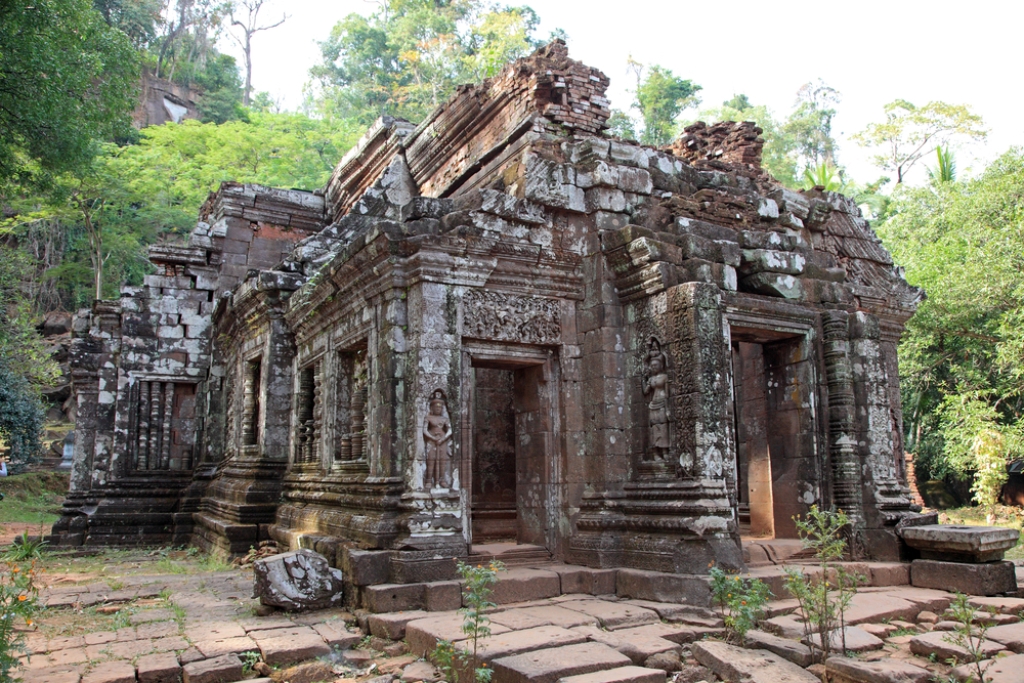 Vat Phou
Vat Phou is a series of temple and shrine ruins near Champasak. It is considered the finest Khmer temple site outside of Cambodia.
10. Xiangkhoang Plateau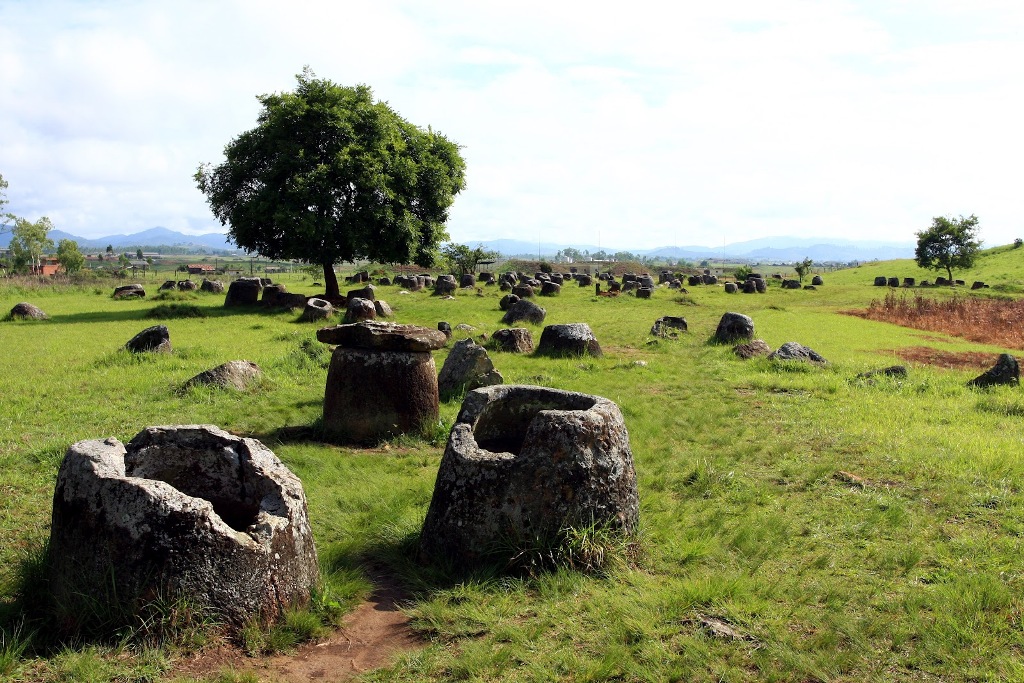 Plain of Jars
Xiangkhoang Plateau (AKA The Plain Of Jars) is a mysterious rolling plain scattered with stone jars. A random, yet beautiful place - it is still unknown why the jars are here.
Share This
You May Also Like To Read
Destinations
Keep updated by subscribing to our newsletter:
Did you find this helpful?
If you can't find the answer you are looking for Visit Our FAQ
If you still have unanswered questions in regards to this article, or anything else on this site, please Contact Us
Building and maintaining a website takes a lot of time, effort and money. If this website has helped or inspired you, a donation would be greatly appreciated. Thank you.