1. Ha Long Bay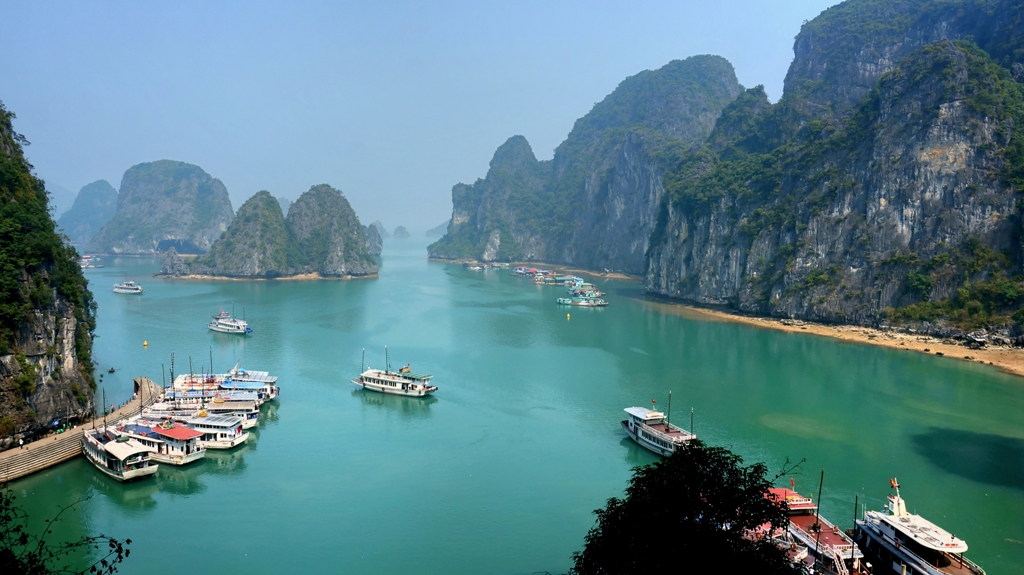 Ha Long Bay.
Ha Long Bay is the gem of Vietnam and one the most beautiful places in the world. This maze of limestone islands in the middle of the sea is one of those must visit places before you die.
2. Hoi An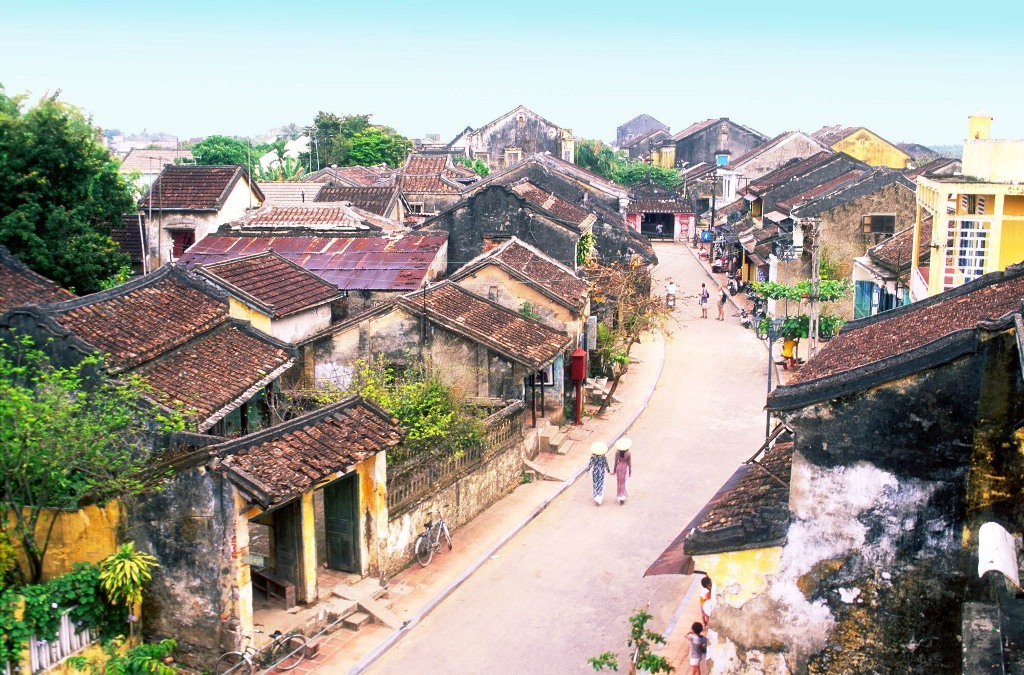 Streets of Hoi An.
Hoi An is a small coastal town rich in culture and history with an old-world atmosphere. The cities architecture reflects its history with influences from Japan, China and Europe.
3. Da Nang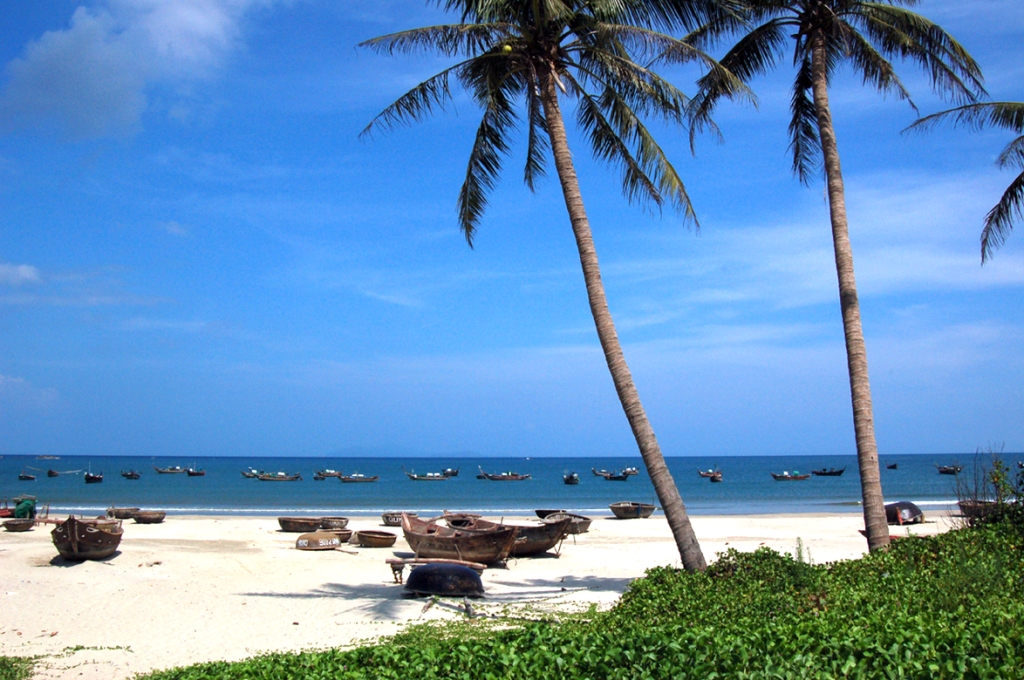 Da Nang beach.
Da Nang is one of the largest cities in Vietnam, but unlike Hanoi and Ho Chi Minh it is much less of a headache with beautiful beaches to relax and unwind on.
4. Hue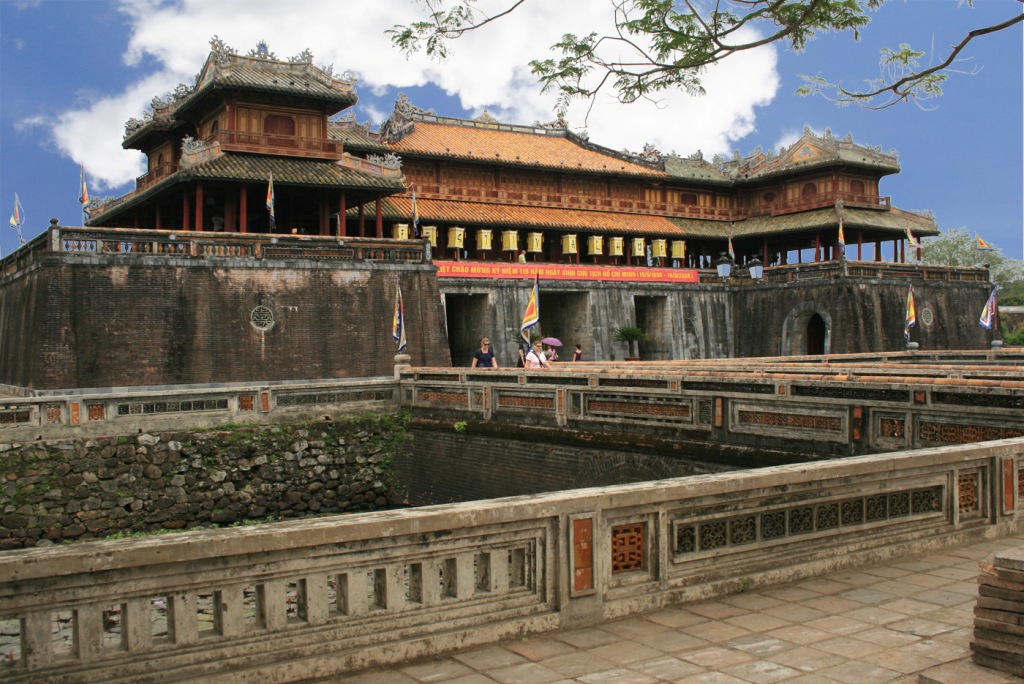 Gate to the Imperial Enclosure.
Hue is the former capital of Vietnam, but remains the cultural, intellectual and spiritual heart of the country. There are many historical halls, pagodas, temples and more to visit in Hue.
5. Dalat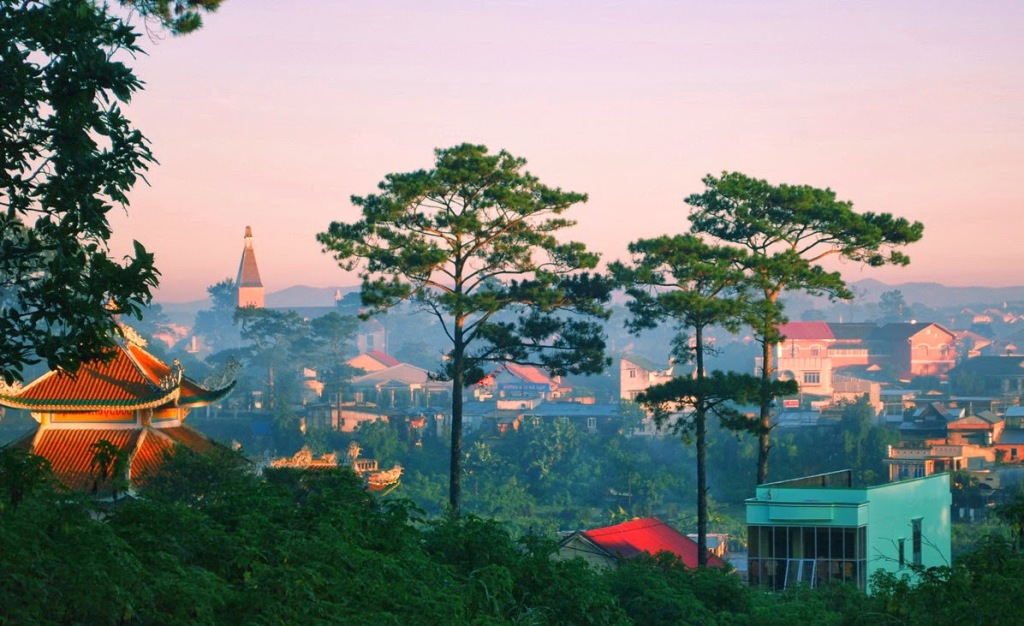 Overlooking Dalat.
Dalat is unlike any other part of Vietnam, it's cool temperature and mountain scenery have some people comparing it to the European Alps. There are many French colonial villas along with clear freshwater lakes and evergreen forests.
6. Ho Chi Minh City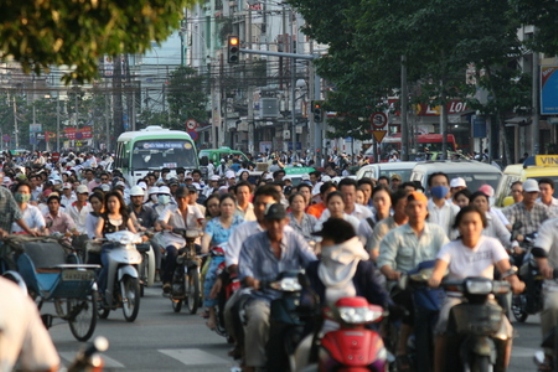 Traffic Ho Chi Minh.
Formerly known as Saigon, Ho Chi Minh is the largest city in Vietnam. It's a city to behold with many bizarre spectacles and two million honking mopeds.
7. Nha Trang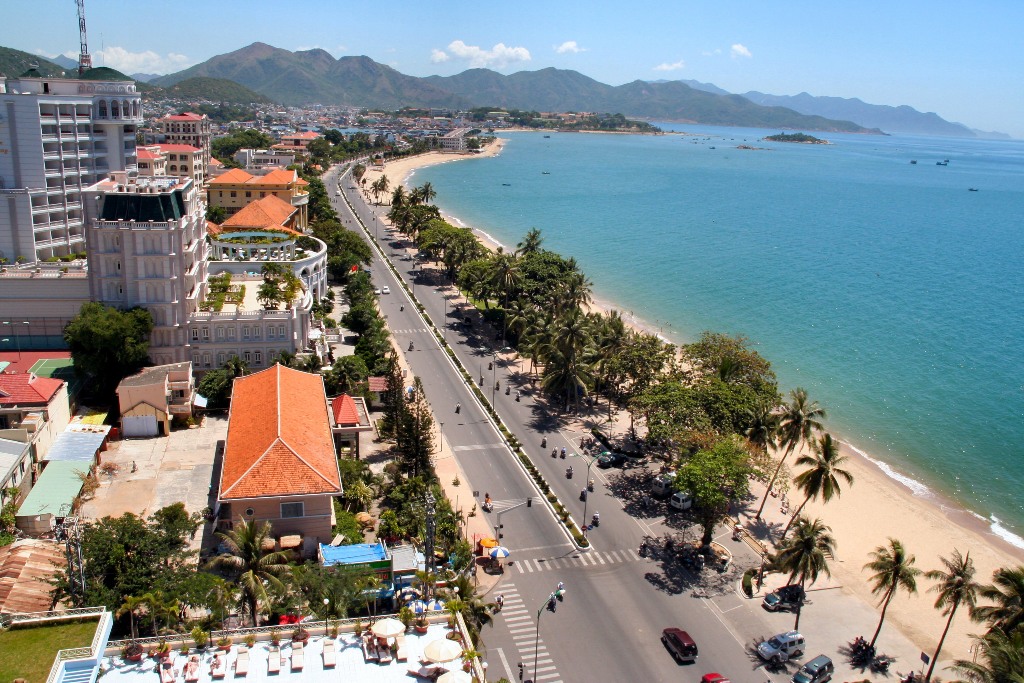 Beachfront Nha Trang.
Nha Trang is the place to party in Vietnam. It is renowned for its beaches and boasts some excellent dive spots as well.
8. Mekong Delta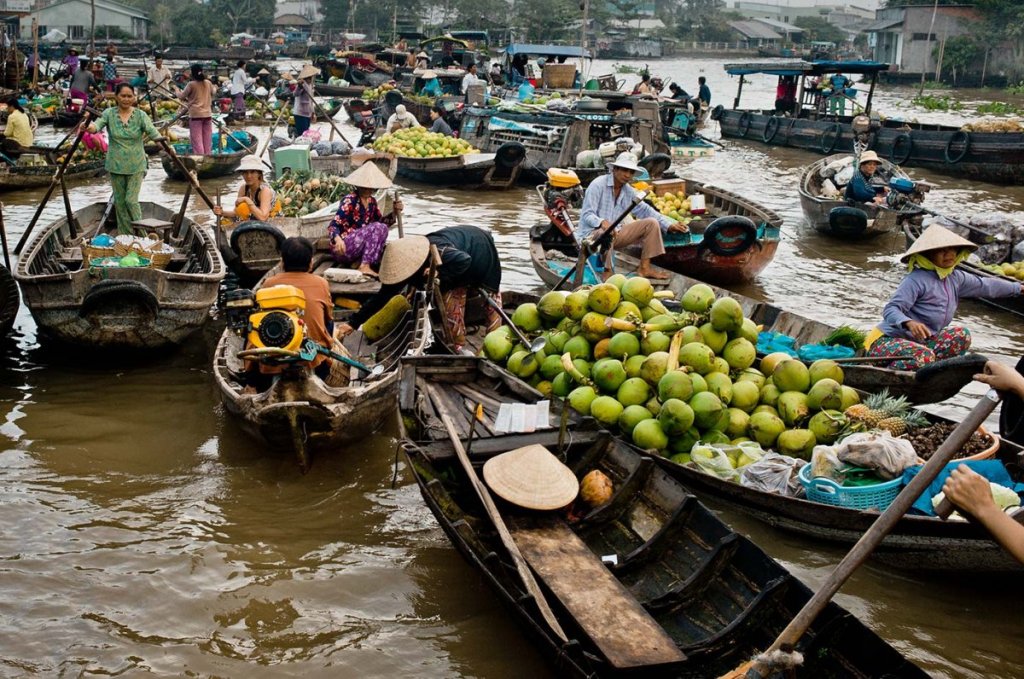 Floating market on the Mekong Delta.
The Mekong Delta is rich in culture, history and wildlife. The delta is home to some of the most authentic, lively and colourful floating markets in South East Asia.
9. Sapa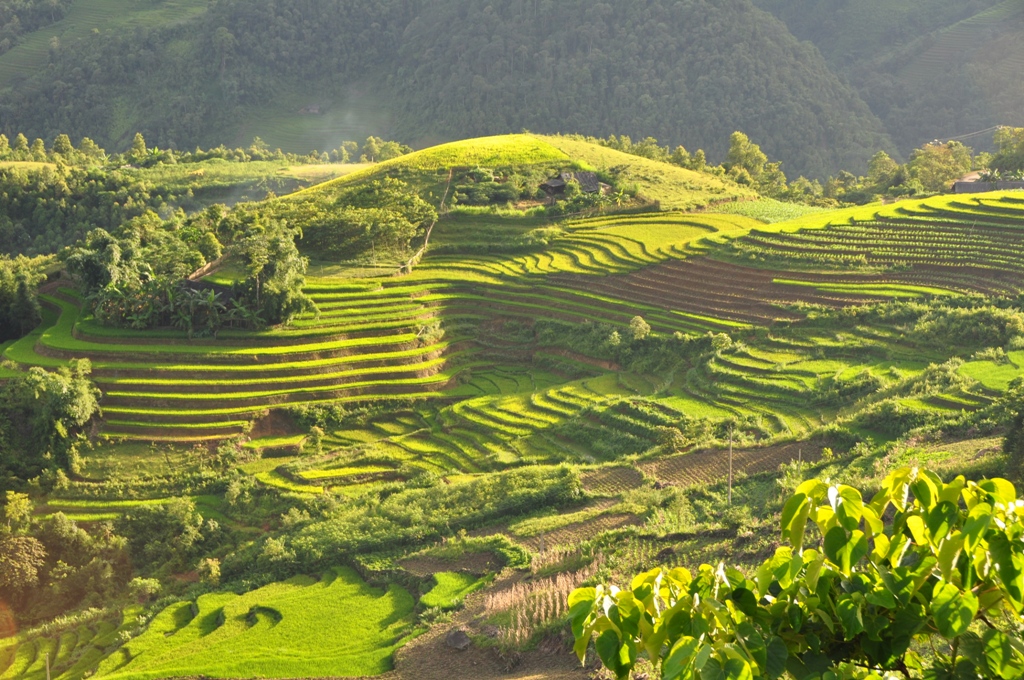 Rice terraces in Sapa.
Sapa is a quiet and picturesque mountain town surrounded by rice terraces in Northern Vietnam. It's a town with rich cultural diversity, boasting some great treks, but mainly people come here to chill.
10. My Son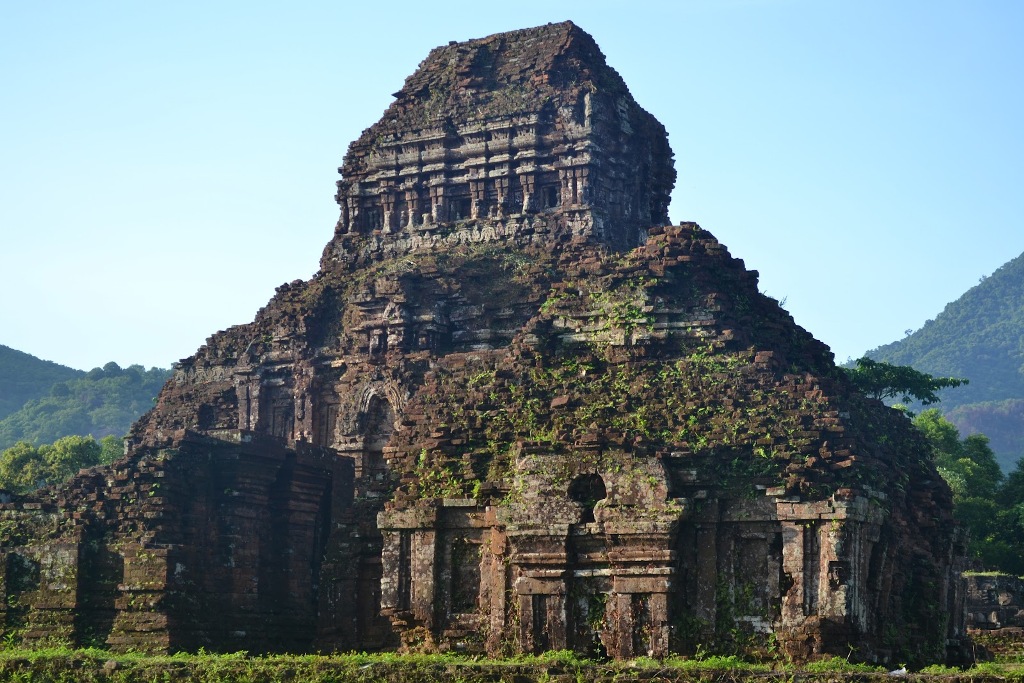 Main temple at My Son.
My Son is a set of ruins from the ancient Cham Empire about an hour from Hoi An. The dense jungle around the site is beautiful and is beginning to reclaim the ruins.
Share This
You May Also Like To Read
Destinations
Keep updated by subscribing to our newsletter:
Did you find this helpful?
If you can't find the answer you are looking for Visit Our FAQ
If you still have unanswered questions in regards to this article, or anything else on this site, please Contact Us
Building and maintaining a website takes a lot of time, effort and money. If this website has helped or inspired you, a donation would be greatly appreciated. Thank you.