1. London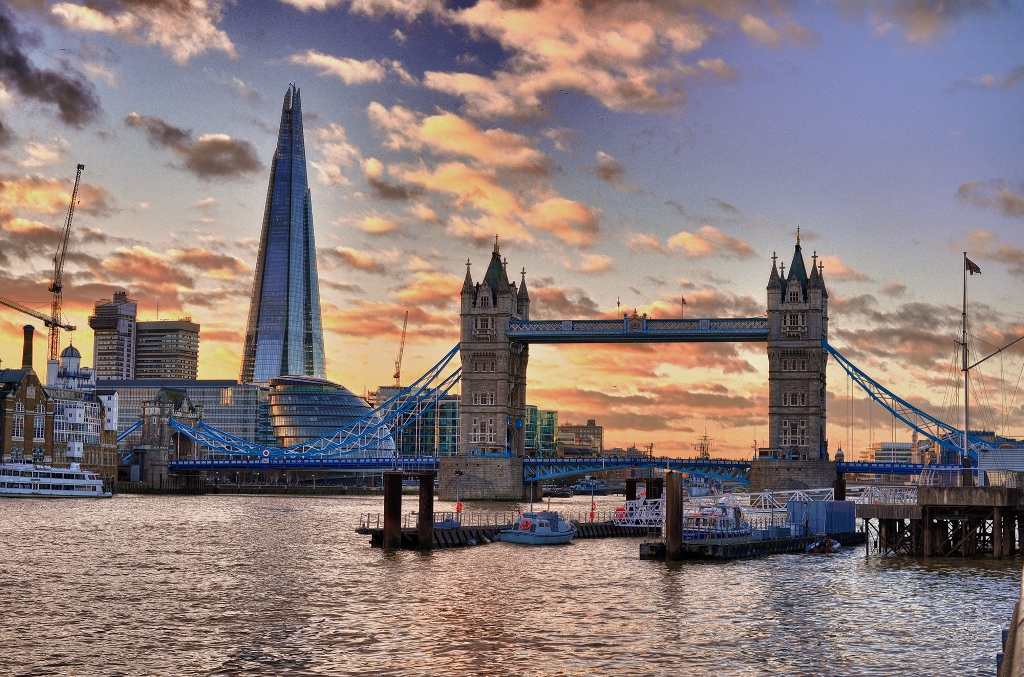 Tower Bridge and The Shard
"When a man is tired of London, he is tired of life; for there is in London all that life can afford." Samuel Johnson
2. The Cotswolds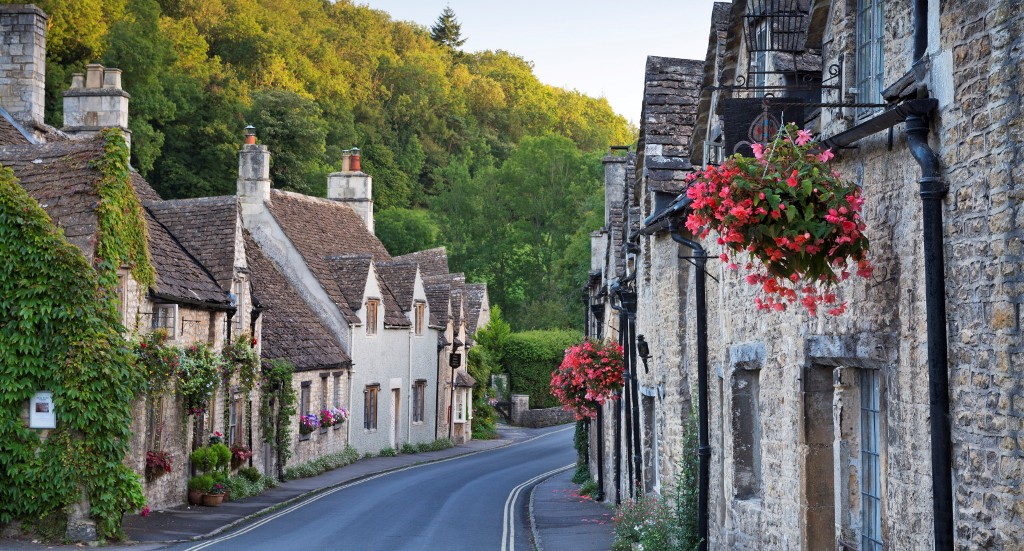 Castle Combe
The Cotswolds cover some of the prettiest countryside in the United Kingdom. There are many quaint villages dotted around the limestone hills.
3. Scottish Highlands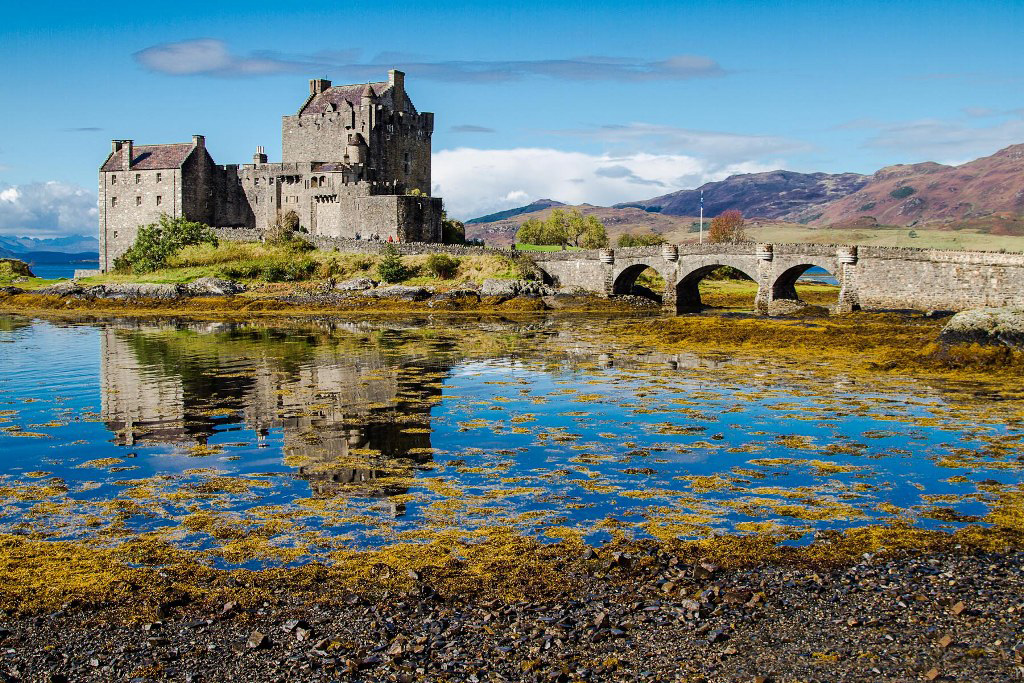 Eilean Donan Castle
The Highlands of Scotland are one of the last great wildernesses in Europe. The area encompasses rugged peaks, deep lochs and old ruins.
4. Edinburgh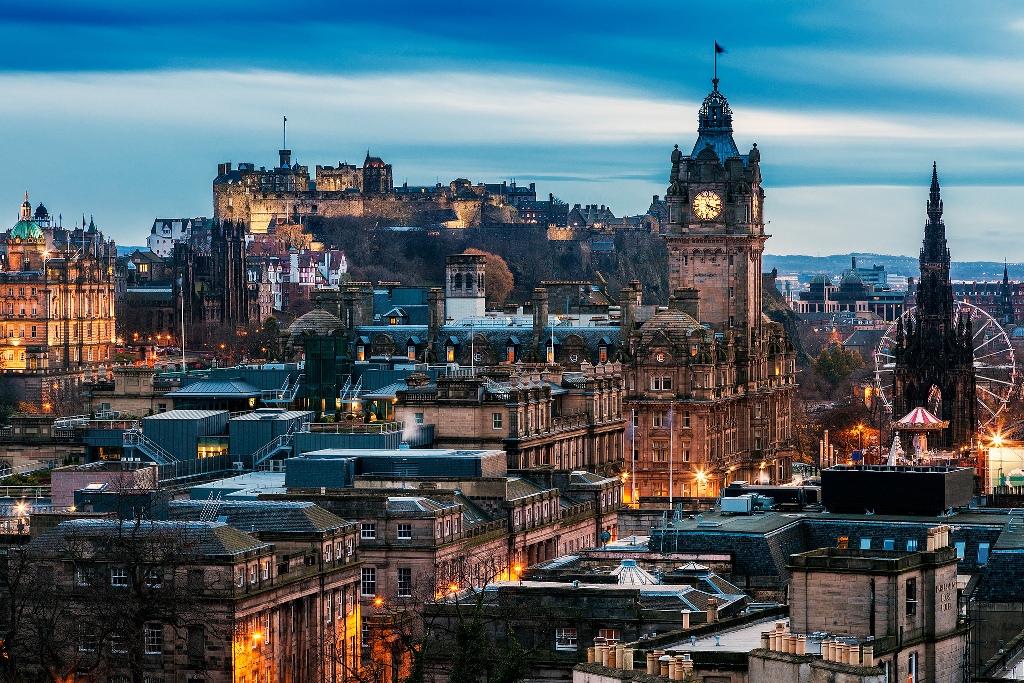 Balmoral Hotel's Clock Tower, with Edinburgh Castle in the background
Edinburgh is a combination of both modern and ancient Scotland; from its medieval castle and Georgian architecture to its trendy bars and world famous festivals.
5. Lake District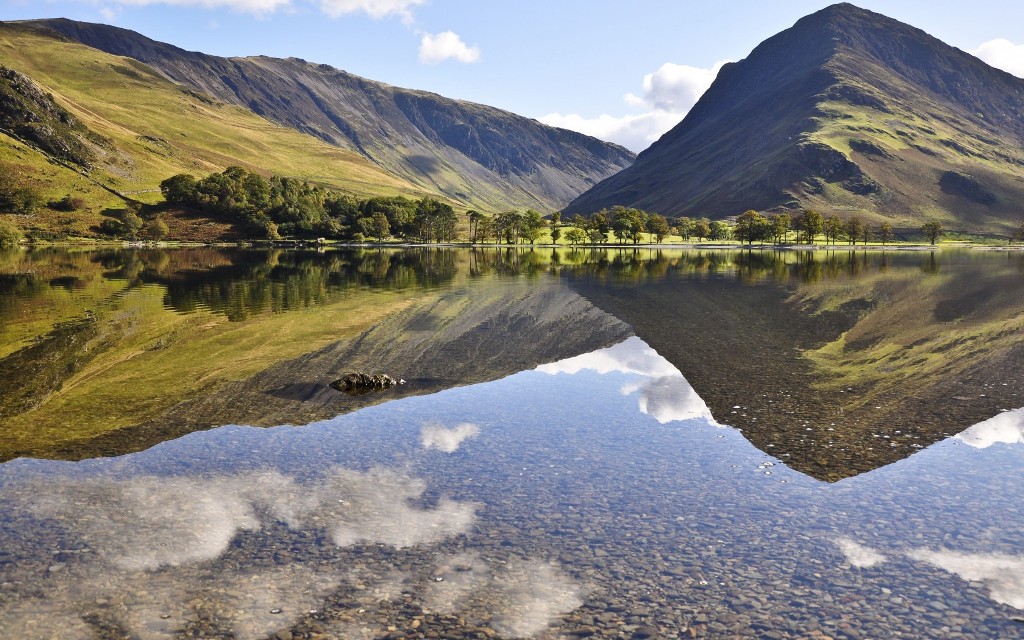 Typical scenery in the Lake District
The Lake District is an area of outstanding natural beauty, with high fells and as the name suggests many lakes. The Lake District is a haven for hikers.
6. Cornwall and Devon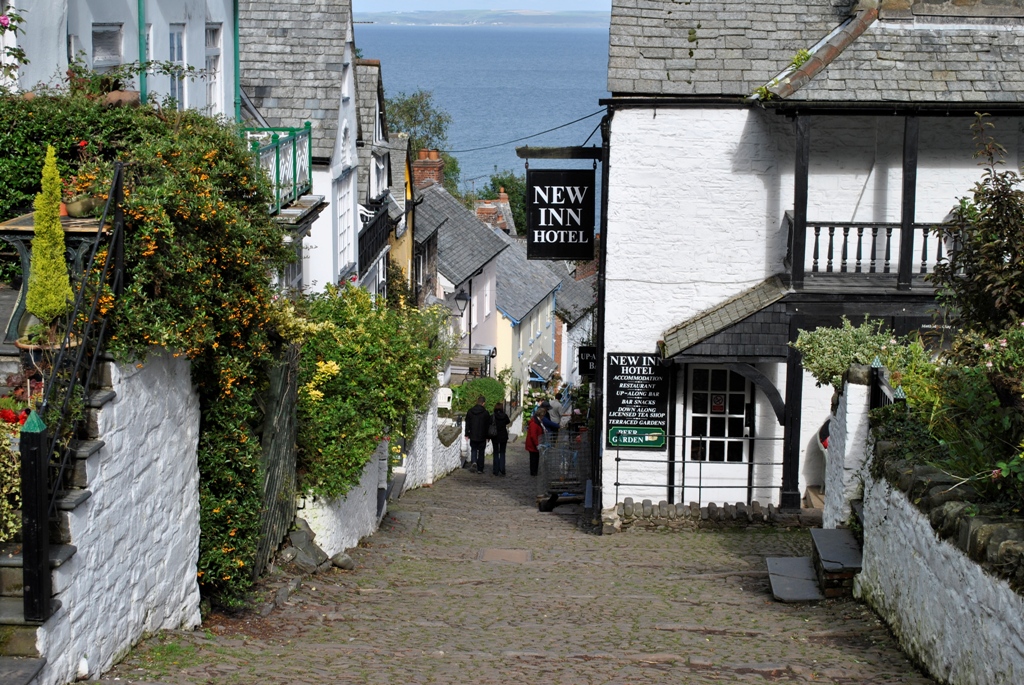 Clovelly, Devon
Cornwall and Devon are counties on the isolated extreme south-west peninsula of England. Home to Britain's best coastlines, beaches and seaside villages.
7. Bath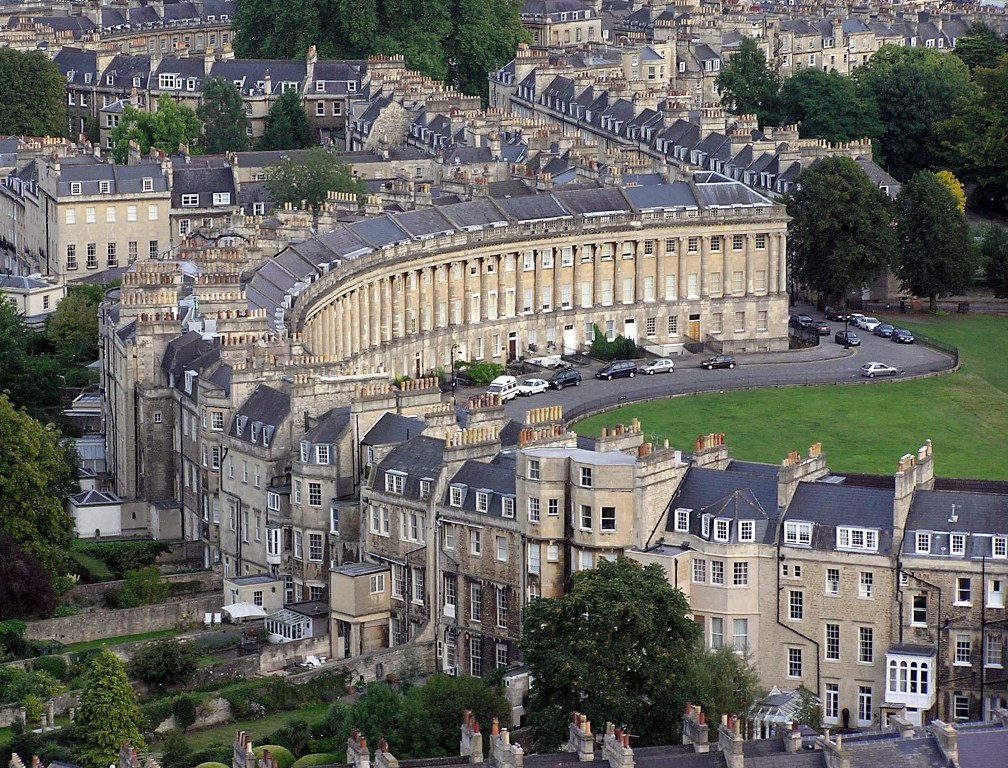 The Royal Crescent
Bath is an old Roman City home to the only hot springs in England, where Roman bath complexes were built, hence the name. The city also displays some of the best Georgian architecture in the country.
8. Yorkshire Dales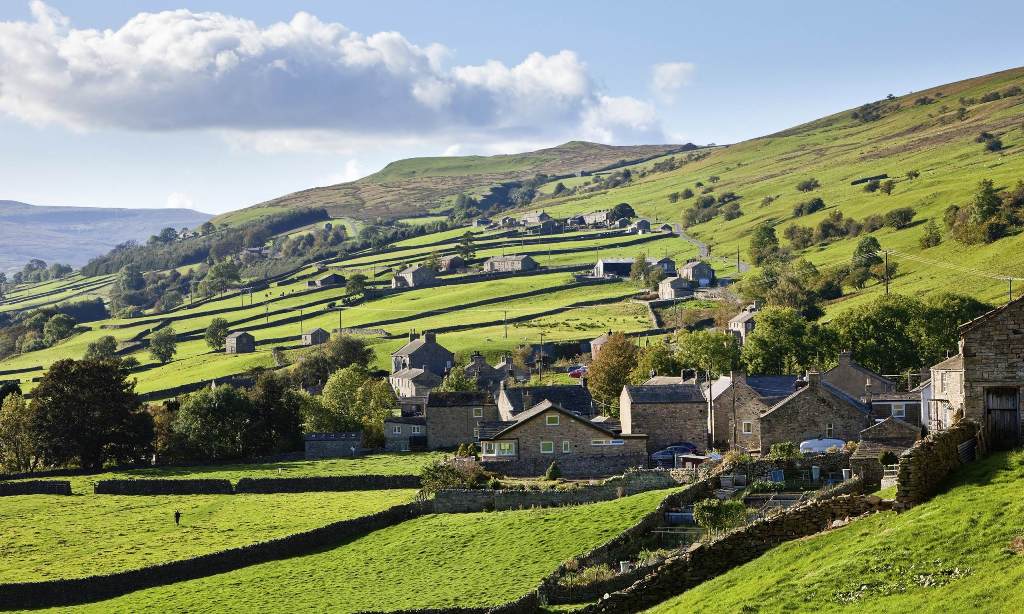 Gunnerside, Swaledale
The green rolling hills of the Yorkshire Dales are exactly what many people imagine when they think of the English countryside.
9. Oxford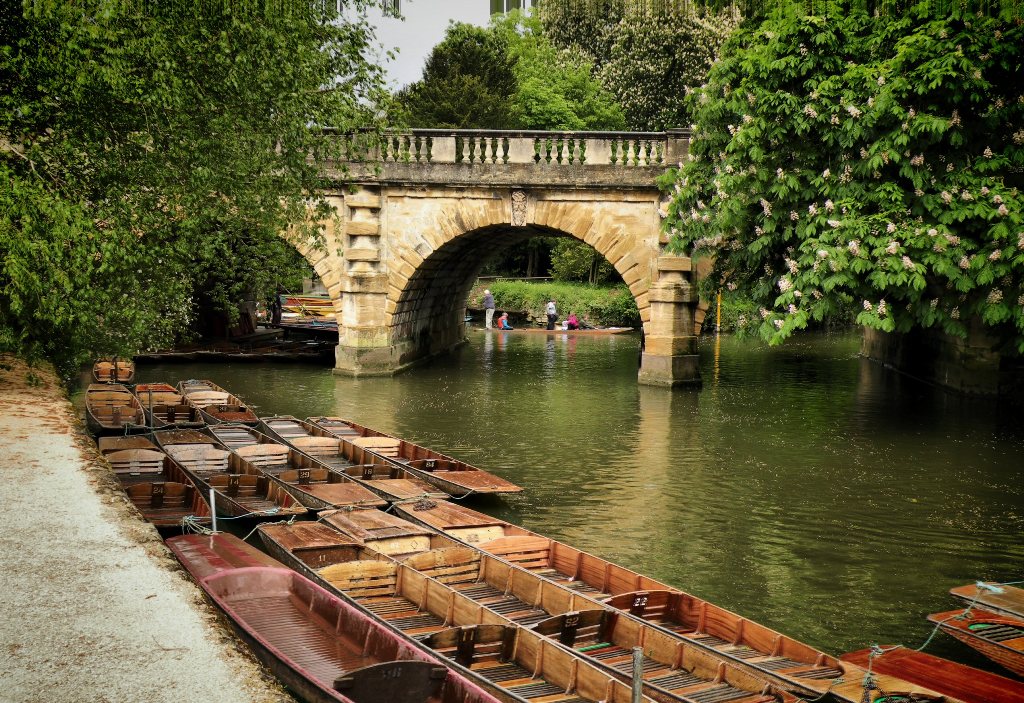 Punts on the Cherwell river
The riverside city of Oxford is world renowned for its University with its stunning historic buildings and museums. Of course being a student city there are plenty of restaurants, pubs, bars and clubs.
10. Stratford Upon Avon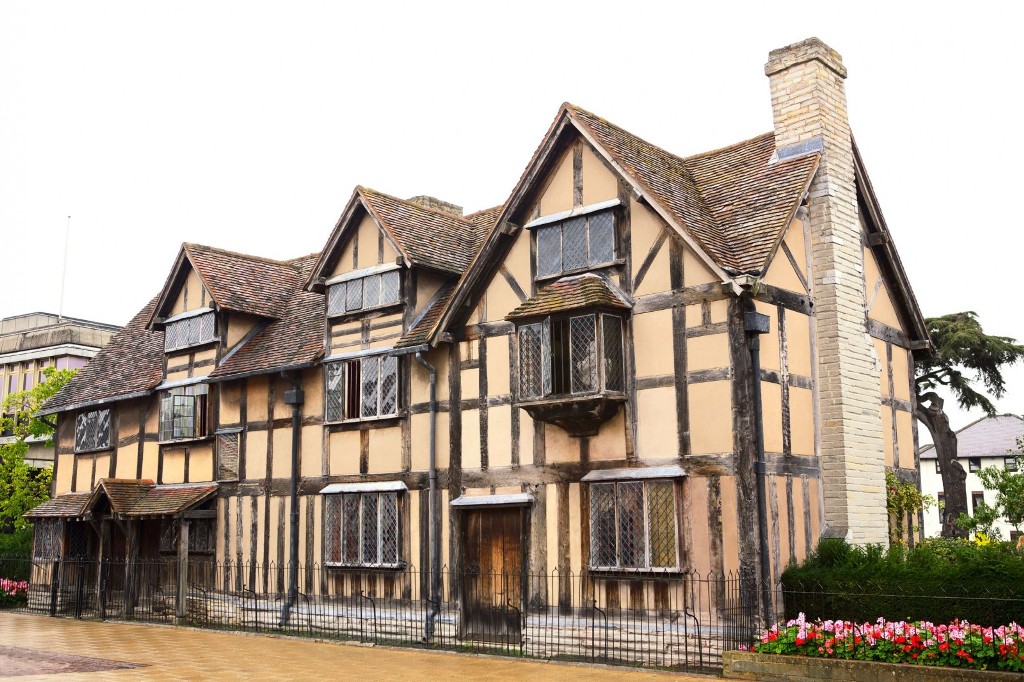 Shakespeare's Birthplace
Stratford Upon Avon is most famous for being the birthplace of Shakespeare. The town is full of old, historic buildings and theatres, unsurprisingly displaying some of Shakespeare's finest works.
Share This
Recommended For Further Information
You May Also Like To Read
Destinations
Keep updated by subscribing to our newsletter:
Did you find this helpful?
If you can't find the answer you are looking for Visit Our FAQ
If you still have unanswered questions in regards to this article, or anything else on this site, please Contact Us
Building and maintaining a website takes a lot of time, effort and money. If this website has helped or inspired you, a donation would be greatly appreciated. Thank you.