Remember these are only suggested itineraries - there is no right or wrong route and they can be shortened, extended or altered as you wish. The itineraries below aim to provide the most cost effective routes whilst incorporating as many top destinations as possible. Don't be inhibited to any itinerary - get off the beaten tracks and visit lesser know places - you may even find some secret havens. p>
Check out our 26 Things You Should Do On Your Trip To Australia while planning your itinerary.
For Those On A Small Budget (3-6 Weeks)
The East Coast: Sydney to Cairns (or vice versa) is the bit everybody does (you can easily add Melbourne and the Great Ocean Road to this itinerary as well).
It is by far the easiest and cheapest part of Australia to see and of course it also home to some of its best destinations.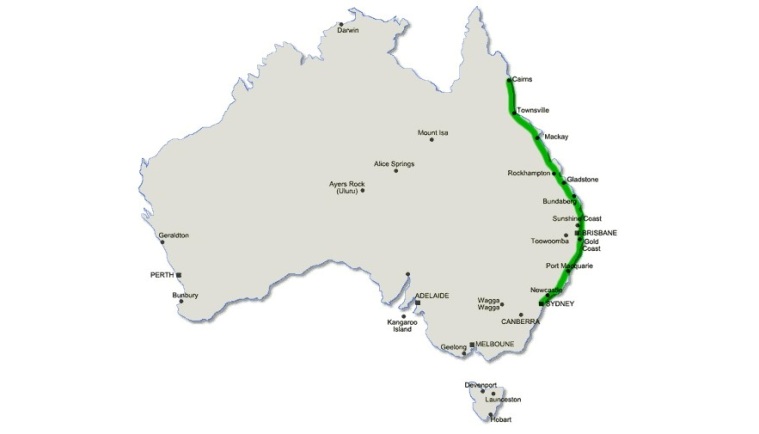 Popular Route & Destinations
Sydney - The Blue Mountains - Hunter Valley - Port Stephens
(5-7 days)
Start in Sydney and soak up the beautiful harbour - be sure to do the Bondi to Coogee beach coastal walk. Three great day trips (The Blue Mountains, Hunter Valley & Port Stephens) are all available from Sydney, although you may want to visit them all for longer.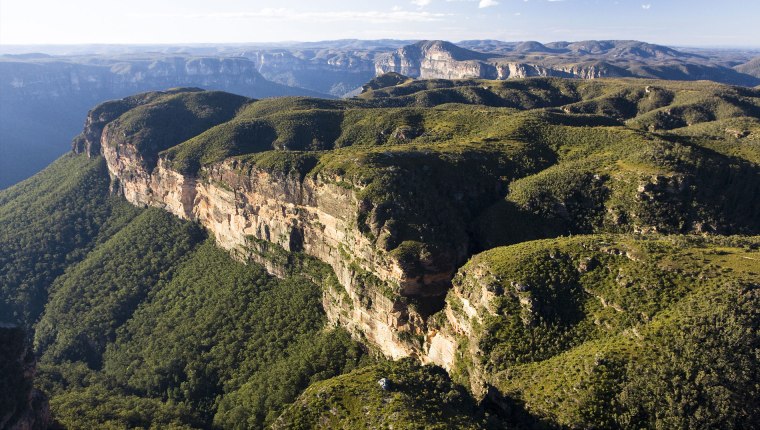 There are many stunning views in the Blue Mountains National Park west of Sydney.
Port Macquarie - Coffs Harbour - Yamba (optional 3-6 days)
North of Sydney lie some of the best surf towns in Australia, and plenty of great bush walking tracks - why not check them out!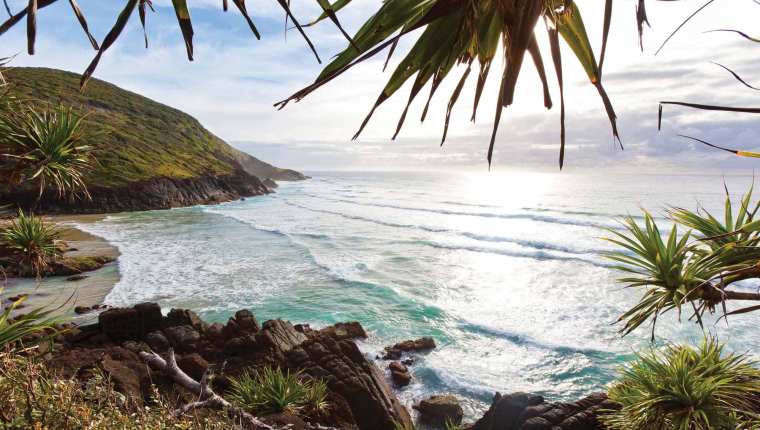 Hat Head National Park - between Port Macquarie and Coffs Harbour
Byron Bay - Gold Coast - Brisbane (5-7 days)
Even further north is Byron Bay - the king of all surf towns - with its alternative lifestyle and laidback vibe - a must visit. After Byron, head up to Queensland and see what you make of The Gold Coast - it is a real love it or hate it place.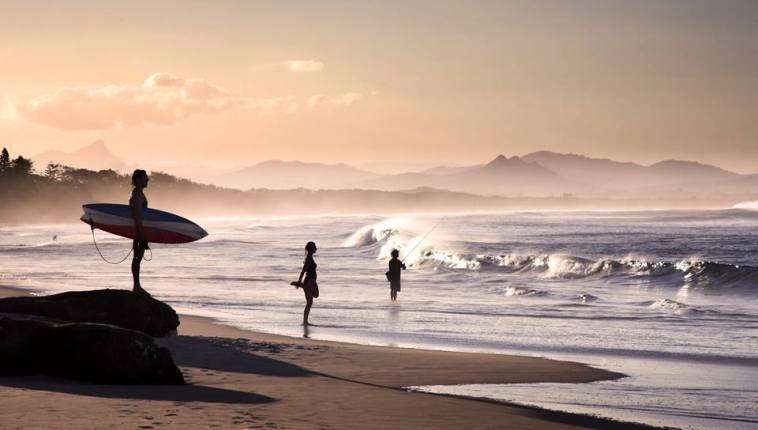 Byron Bay
Noosa - Fraser Island - Hervey Bay (5 - 7 days)
Past Brisbane, you'll reach the Sunshine Coast which really lives up to its name - Noosa is arguably the best place to visit along this beautiful stretch of coastline.
Every backpacker to Australia has to visit Fraser Island on a tag along tour, and if you visit Hervey Bay at the right time of year you'll be able to see the Humpback Whale migration up close.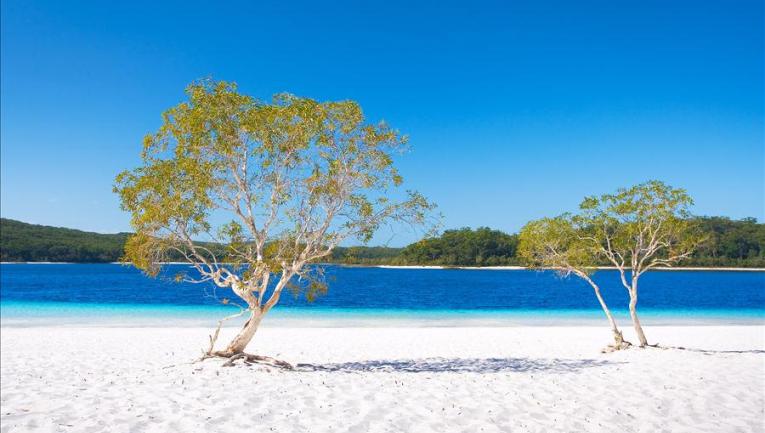 Lake McKenzie, Fraser Island
Agnes Water - Lady Musgrave & Lady Elliot Islands (optional 2-3 days)
Agnes Water is a cool little town you may want to briefly visit - it's the cheapest place to learn to surf in Australia. It also marks the start of the Great Barrier Reef - if you can afford it, check out the stunning Lady Musgrave & Lady Elliot Islands.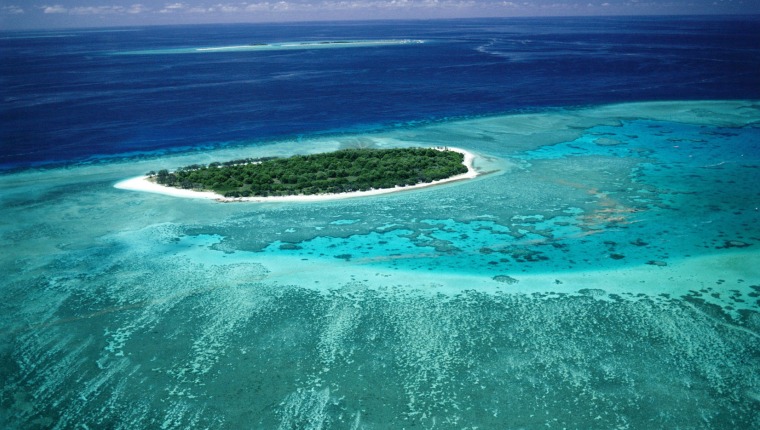 Lady Musgrave Island
Airlie Beach - The Whitsundays (3-4 days)
Make your way further North into the tropics and stop at The Whitsundays - the crown jewel of the East Coast, if not Australia, if not the World! If you go to one place in Australia, make sure it is here!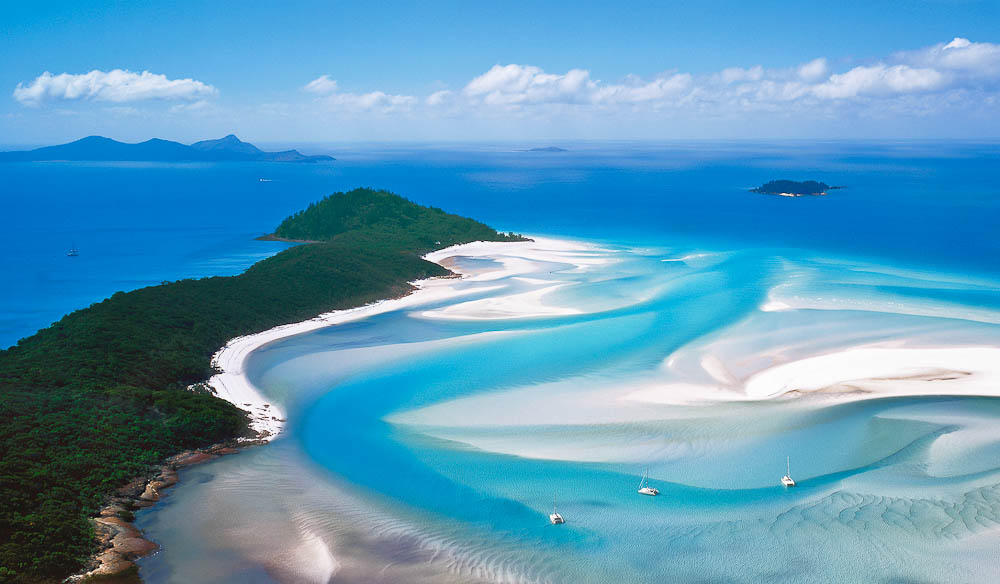 Whitehaven beach, The Whitsundays
Townsville - Magnetic Island - Mission Beach (optional 3-5 days)
Before going on to Cairns, hop over to Magnetic Island for some fascinating walks - the Fort Walk is one of the best places to spot wild koalas in Australia. Just South of Cairns is Mission Beach - the cheapest place in Oz to skydive, and also the best place to see the endangered Cassowary.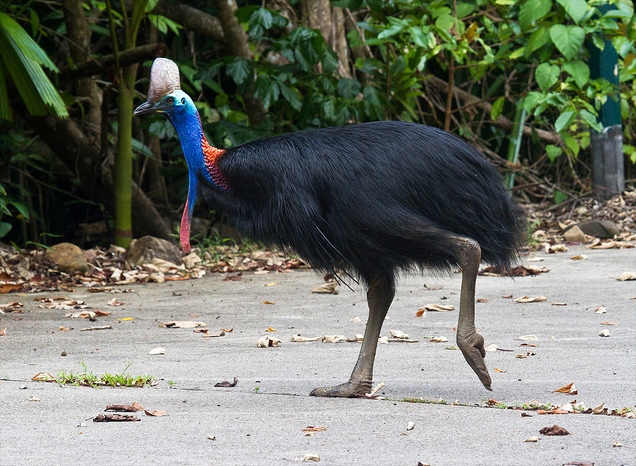 Cassowary
Cairns - Far North Queensland (5-7 days)
Finally reach Cairns - the backpacker and adrenaline capital of Australia. There is so much to do in and around Cairns, plus it's your gateway to the Great Barrier Reef.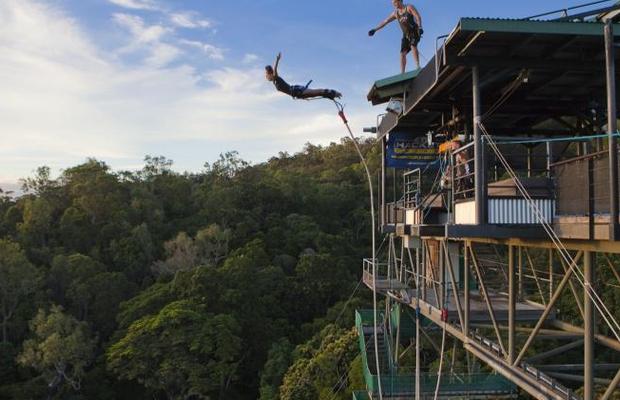 Bungee jumping in Cairns
For Those Who Want To Do It All (Approx. 3 Months)
If you want to do all of Australia this is the best and cheapest itinerary - you won't even need to fly if you don't want to.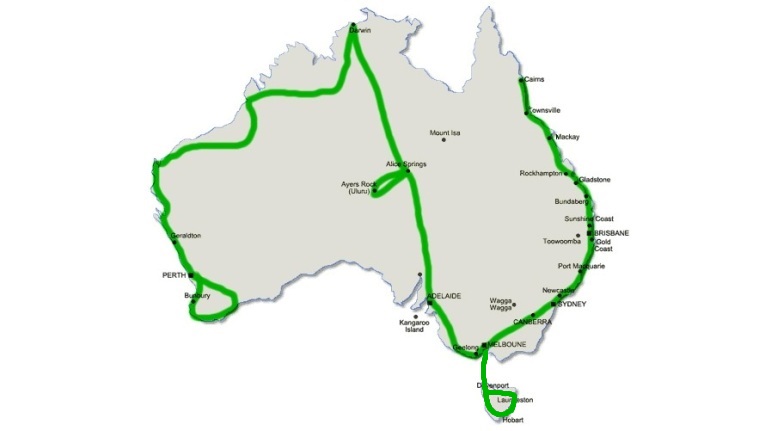 Popular Route & Destinations
You can start in either Perth or Cairns.
Perth - Rottnest Island (3-4 days)
If you start in Perth, Australia's sunniest city, take a short ferry ride from the CBD to the must visit Rottnest Island. You can cycle round the whole island in a day, stopping off at some gorgeous beaches and hanging out with the world's happiest creature, the Quokka, that's native to the island.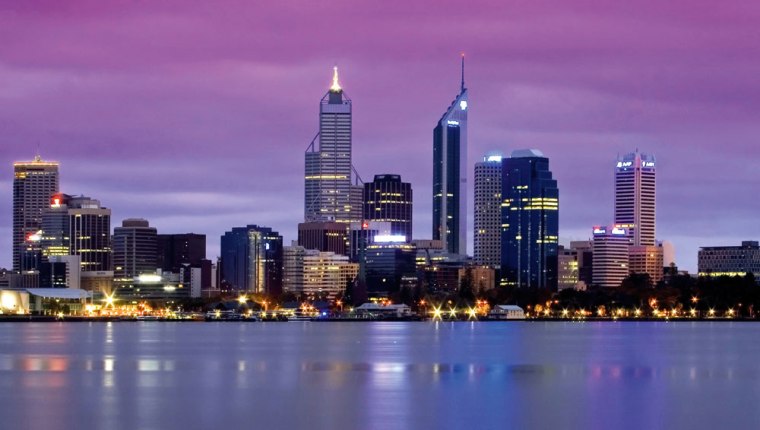 Perth's skyline
Margaret River - Denmark - Albany - Esperance (optional 3-5 days)
From Perth you have the option to do a quick 3-5 day circuit of the South West which offers some of the best beaches in Australia.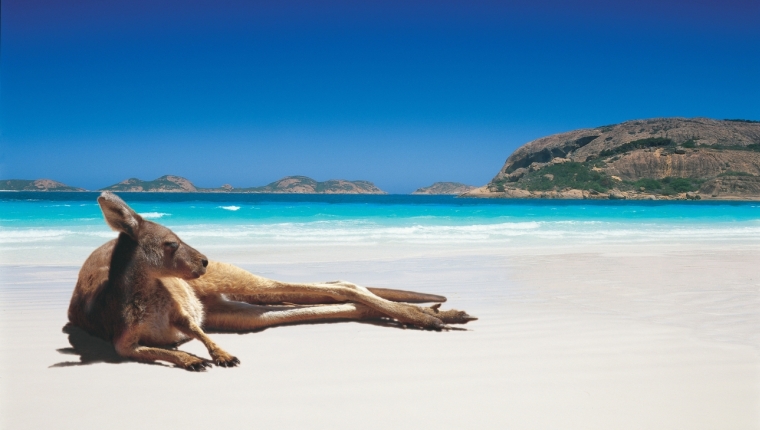 Kangaroos on the beach are a common sight at Lucky Bay, near Esperance
Perth - Kalbarri - Monkey Mia (2-3 days)
North of Perth are some great geological wonders - The Pinnacles and throughout Kalbarri National Park. Further North at Monkey Mia you can see wild dolphins up close and personal - you may even be lucky enough to hand feed them.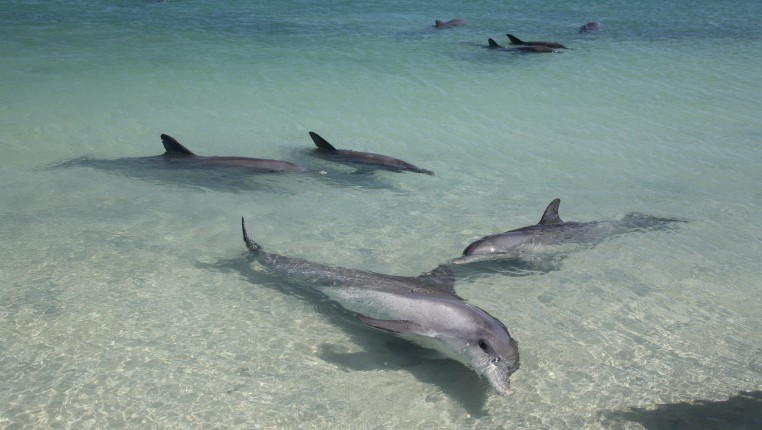 Dolphins at Monkey Mia
Coral Bay - Exmouth / Ningaloo Reef (3-4 days)
Head into more tropical climes and get into the water. Some argue Ningaloo Reef is better than the Great Barrier Reef - it certainly is if you want to swim with whale sharks.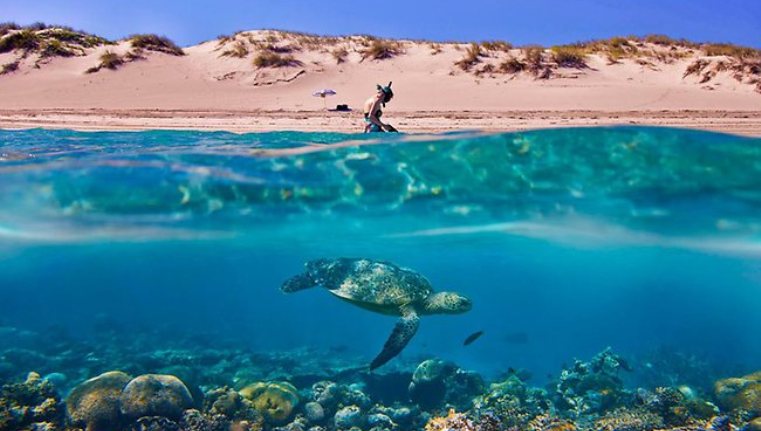 The bountiful reef is just steps from the beach
Karijini National Park - Broome (4-6 days)
Move away from the coast, into the outback interior and to Karijini National Park - one of my favourite places in all of Australia. Then get back to the coast up in Broome, where it gets real hot & sticky, and cool off at the beautiful Cable beach.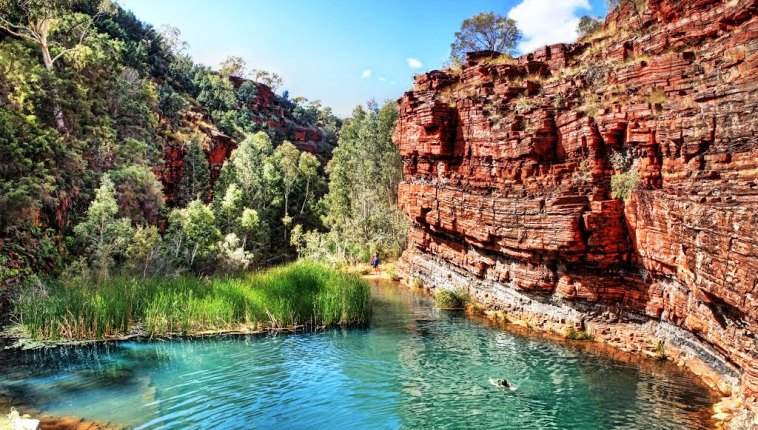 Karijini National Park
The Kimberley (optional 4-7 days)
Back to the outback and to the wildest part of Australia - it highly recommended you visit the Kimberley with an experienced guide.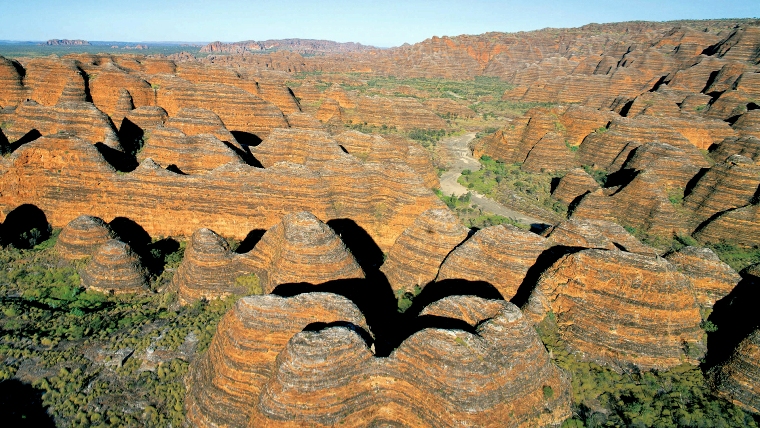 Bungle Bungles, in the East Kimberley
Darwin - Litchfield - Kakadu - Katherine (5-8 days)
Reach the Top End and its rugged, wild, "Crocodile Dundee" landscape. If you want to see wild crocodiles or learn more about aboriginal culture, this is the place to come.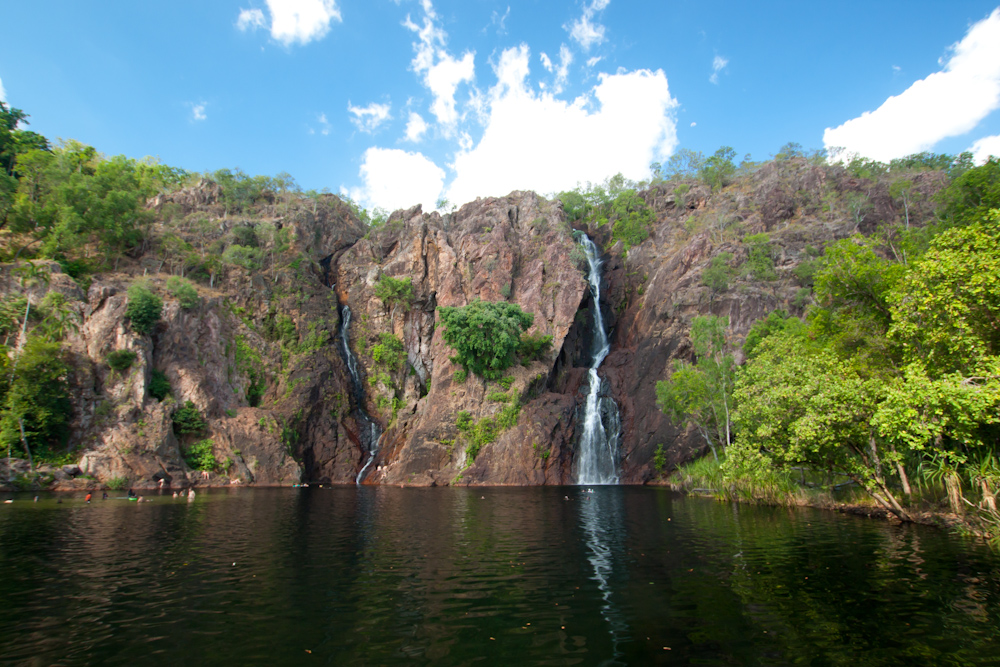 Wangi Falls, Litchfield National Park
Alice Springs - Uluru - The Red Centre (3-5 days)
Head South, again into the Outback to visit Uluru and Kings Canyon. The Red Centre is more than a big rock - it is a truly epic place!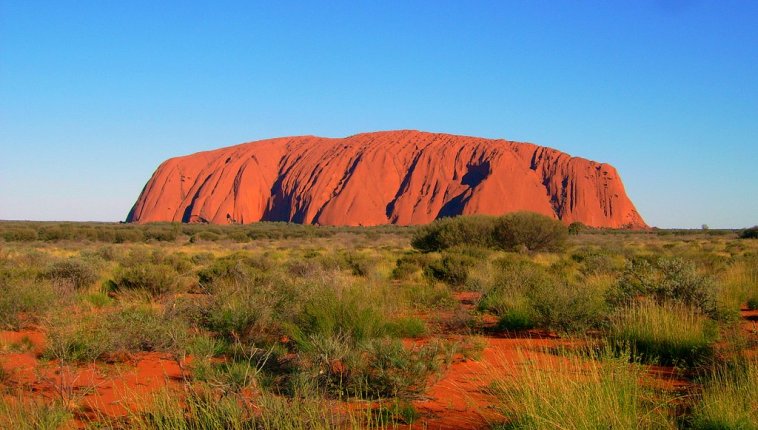 Uluru
Adelaide - Great Ocean Road - Melbourne (7-10 days)
Get back to civilisation with a short stop in Adelaide, from where you can hire a car and take 2 to 4 days to visit Grampians National Park and drive along the stunning Great Ocean Road onto the cultured city of Melbourne.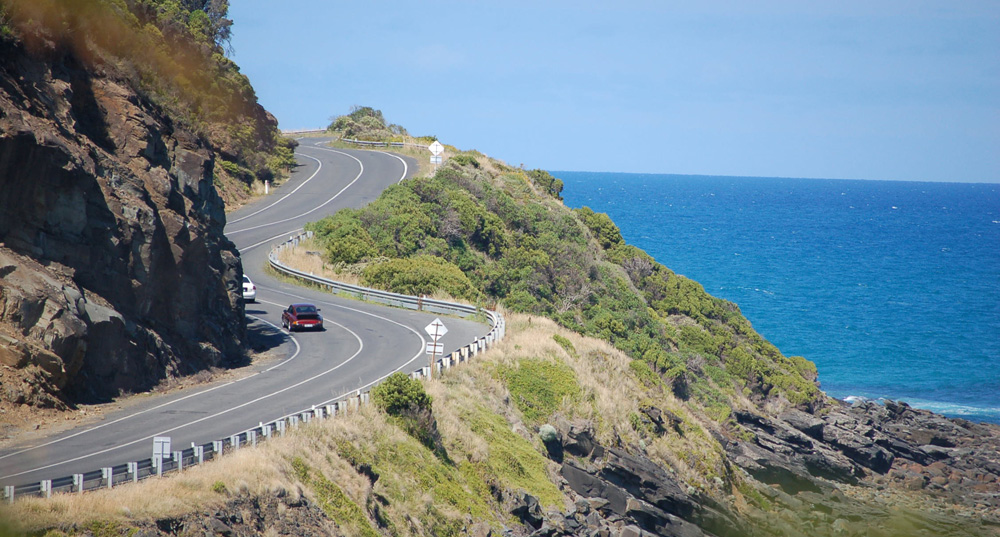 The Great Ocean Road
Tasmania (optional 5-8 days)
(Hobart - Wild West Coast - Cradle Mountain - Launceston - Bay of Fires - Wineglass Bay - Port Arthur - Hobart)
You can easily fly to Tasmania if you wish - home to abundant wildlife and some stunning beaches. A return flight from Melbourne to Hobart would be the cheapest and fastest option, but there is also a car ferry.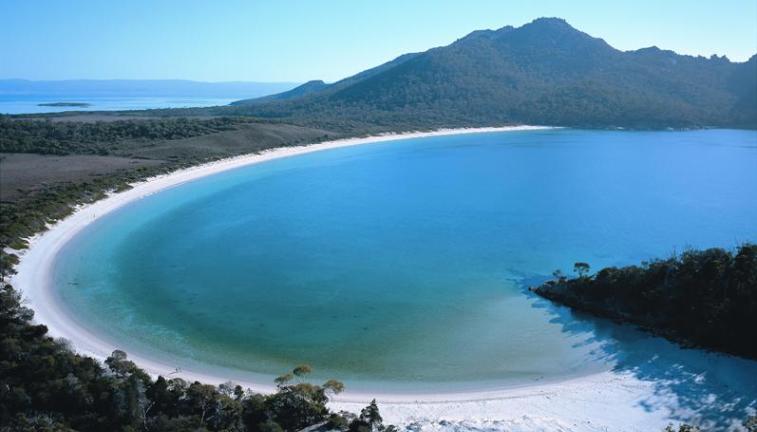 Wineglass Bay, Tasmania
Canberra - Jervis Bay (optional 2-4 days)
Before heading to Sydney, stop off in the nation's capital (Canberra), or chill on the world's whitest sand beach (Hyams beach, Jervis Bay) if you wish.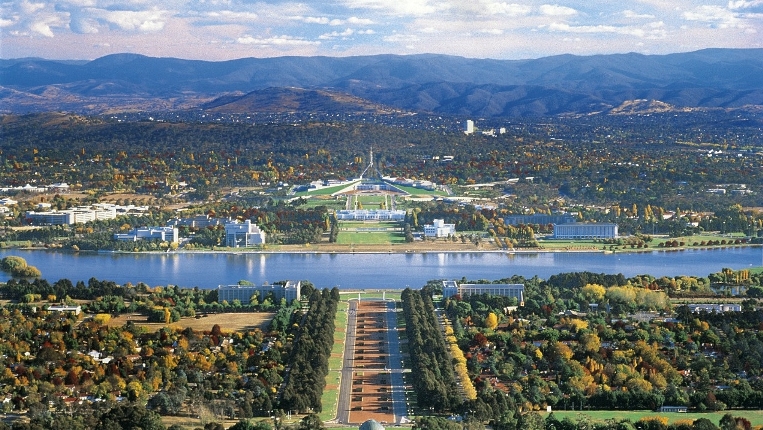 Canberra - the capital of Australia.
Sydney - Cairns (3-6 weeks)
Finally head up the famous East Coast, stopping off at the many beautiful destinations along the way (see the Small Budget itinerary above), before reaching the party town of Cairns for your goodbye to this magnificent country.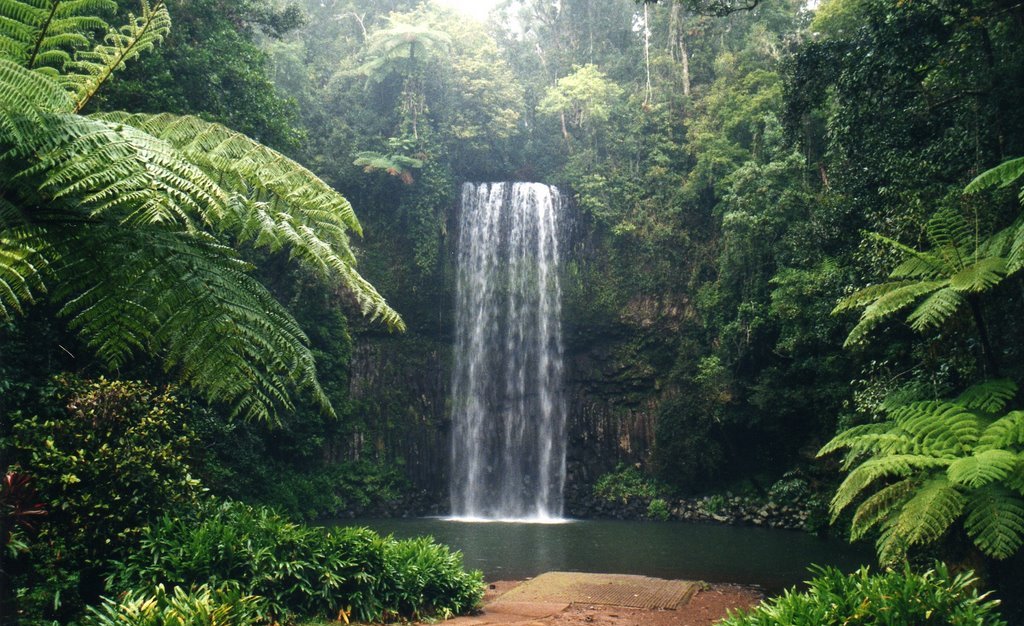 Millaa Millaa Falls, Queensland - just outside Cairns.
For Those In-between (5-10 Weeks)
If you don't have enough money or time to do it all, or want to see the outback as well as the beaches this may be the best route for you.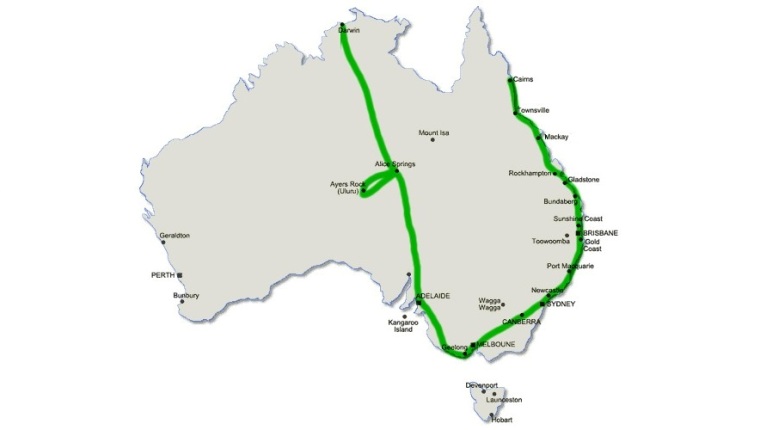 You can start in either Sydney, Melbourne, Cairns or Darwin - though it would be best to start in Darwin or Cairns and do the route in a U shape. However, as most flights to Australia go to Sydney or Melbourne you may want to start in one of these cities, which would mean you will most likely need to fly between Darwin and Cairns, which can be very expensive.
If you want to do this route be sure to shop around for the cheapest flight.
You May Also Like To Read
Destinations