There is no better way than a road trip to explore this magnificent country. Endless highways, fabulous scenery, quirky little towns and countless kangaroos, make Australia a road-trip paradise.
For ideas on where to stop-off check out these Top 10 Places To Visit In Australia.
If you are from the UK it is quite easy to drive in Australia, as they drive on the left and highway rules are very similar. However, when you're preparing your itinerary, it's vital to bear in mind the huge distances that you will be driving and therefore calculate time and stopovers accordingly. You should also ensure you have plenty of food and water if you are travelling in the outback or on roads less travelled.
Renting A Vehicle
Renting a car in Australia isn't a gruelling task, but you may also want to consider buying a car and selling it at the end of your trip to reclaim a large part of your money. The general rule of thumb is to rent if you are travelling for less than 3 weeks.
Rates for economy cars (i.e. something like a Hyundai Getz) start from around $50 a day.
Most rental companies accept driving licenses from foreign countries, provided they are clear and in English. However you may require an International Driving License (especially if your license isn't in English) to rent or buy a vehicle conveniently.
If planning to travel off-road, it is best to get an all wheel drive to save yourself from any nasty post-trip expenses. The outback can severely damage a car, and you may be liable to pay damages, which will be extremely costly if you fail to include insurance.
Another way to enjoy a road-trip in Australia is by campervan. It can be easier on the pocket - the money you spend on renting it can be saved later on sleeping and eating.
So, Why Is Travelling By Road A Cool Idea?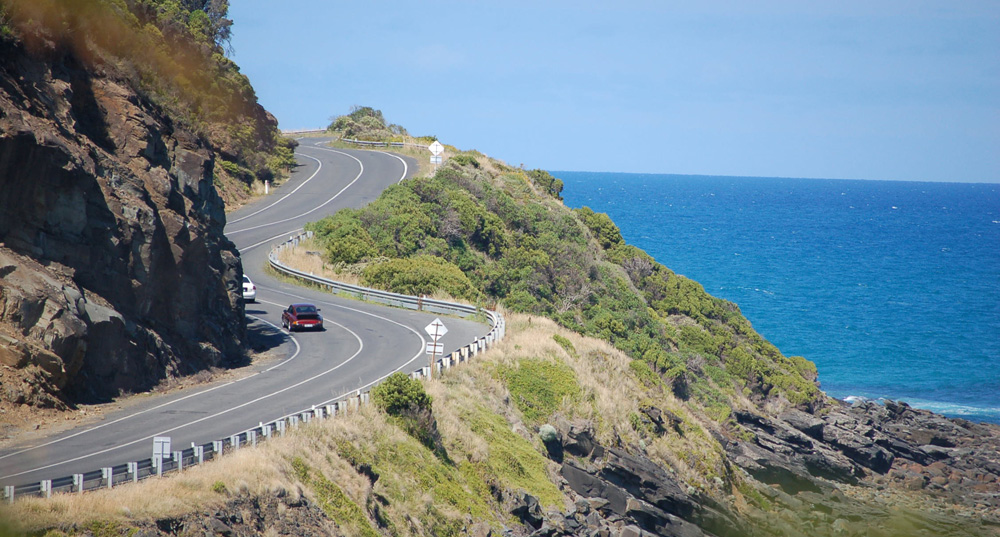 The Great Ocean Road, West of Melbourne, is one of the best stretches of road in the world.
1. Cost
If you are opting for a road trip, renting a campervan or motorhome is the best and cheapest way to explore Australia. As mentioned above, a road trip in campervan means you save both on sleeping and travelling. Furthermore, you are less likely to eat out.
Many campers have a toilet, shower, cooking facilities, utensils and bed linen included. If you are travelling as a two, smaller camper vans are also available with fewer amenities, but at much cheaper rates. Renting a campervan can cost as little as $40 a day with unlimited mileage - considering you can easily spend $30 a night on a hostel you can certainly see why self driving can save you a lot of money on your trip.
2. Time
Besides money, you can also save a lot of time by driving, as you can keep travelling overnight if you take it in turns to drive. In comparison to travelling by bus or train, you will be able to travel in the most direct route possible without stopping to drop off passengers, plus there is no waiting around for your ride to turn up. Remember, time is money!
3. Freedom
If you are planning to go to Western Australia, I must tell you there is hardly any public transport available to visit places of your choice, which will restrict your movement. It's the same story for many other hard to reach places in Australia - your own vehicle allows you to be flexible and go where you want to go, not just where the bus stops. Surely the best part about driving is the complete freedom it provides, you can discuss your destination plans as you drive along, or even change your plans, or go back and revisit places you loved.
4. Adventure
Driving around Australia is so much more fun and adventurous than any other method of travel. You'll feel like an explorer in frontier times, meet loads of characters along the way and stop in many bizarre towns. One of the best experiences in Australia is parking up in the middle of nowhere and camping under the thousands of stars twinkling in the nights sky.
Road trips are always a great option, but in Australia there really is no better way to travel. I hope you have an amazing journey.
You May Also Like To Read
About The Author
This is a guest article by Nicole Stanley
Nicole has always had a passion for two things - cars and blogging. She tells great travel stories and provides tips on how to buy used or new cars online. If not writing she enjoys hiking, fishing, and kayaking.

Please let us know if you want to write a guest article, just like Nicole did.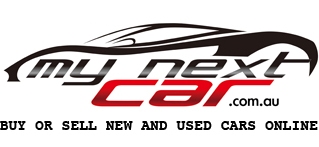 For Further Information
Keep updated by subscribing to our newsletter:
Did you find this helpful?
If you can't find the answer you are looking for Visit Our FAQ
If you still have unanswered questions in regards to this article, or anything else on this site, please Contact Us
Building and maintaining a website takes a lot of time, effort and money. If this website has helped or inspired you, a donation would be greatly appreciated. Thank you.