1. Iguazu Falls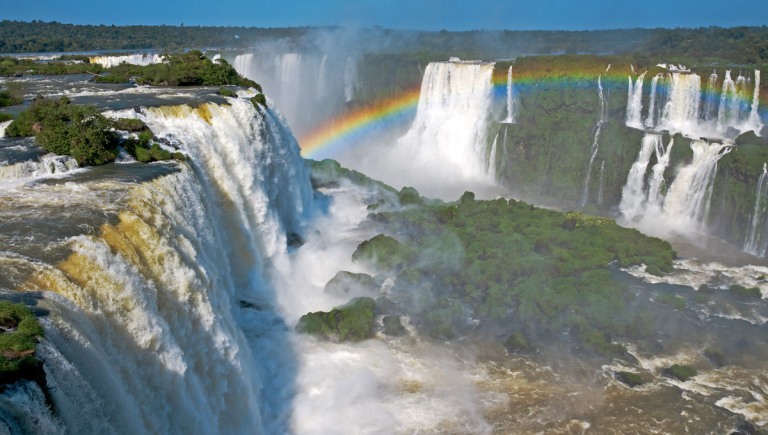 Surely one of the most impressive waterfalls in the world.
The Iguazu Falls can be seen from either Foz Do Iguacu (Brazil) or Puerto de Iguazu (Argentina) and are worth seeing from both sides. Higher and twice the width of Niagara Falls, set amongst lush tropical jungle, they are widely considered the most impressive falls on Earth.
2. Mount Fitz Roy, Patagonia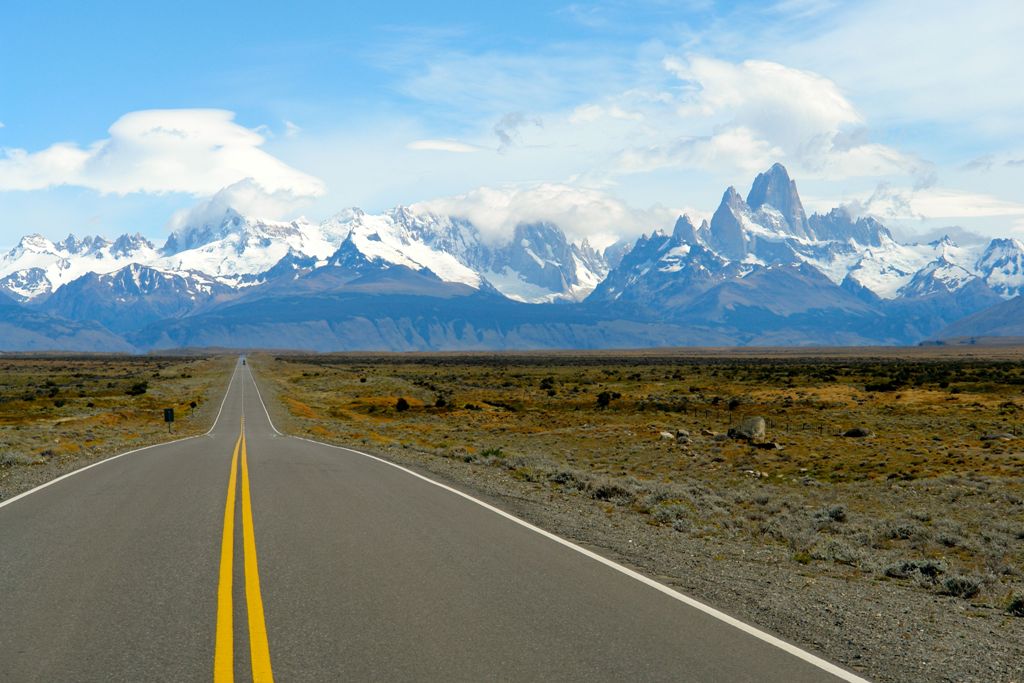 Mount Fitz Roy, Patagonia, located near El Chaltén.
Patagonia is one of the wildest regions in the world, comprised of mountains, deserts and grasslands. No area of Patagonia is more beautiful and striking than Fitz Roy.
3. Los Glaciares National Park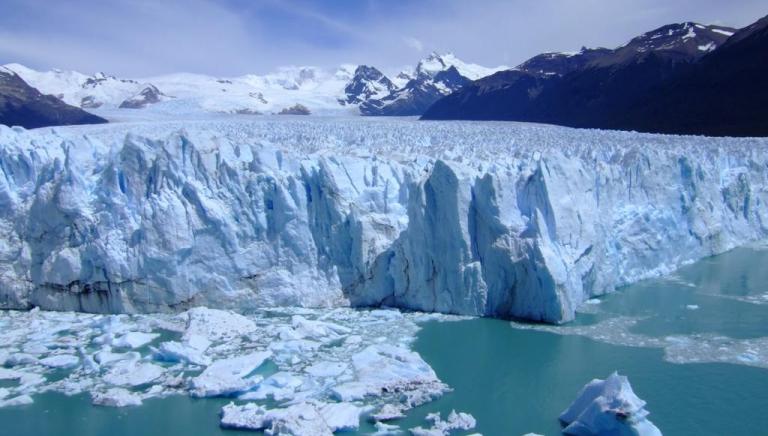 Perito Moreno Glacier.
The second largest national park in Argentina is also in Patagonia; home to 47 massive glaciers and 30% covered by ice. A spectacular looking place and one of the most visited destinations in Argentina.
4. Buenos Aires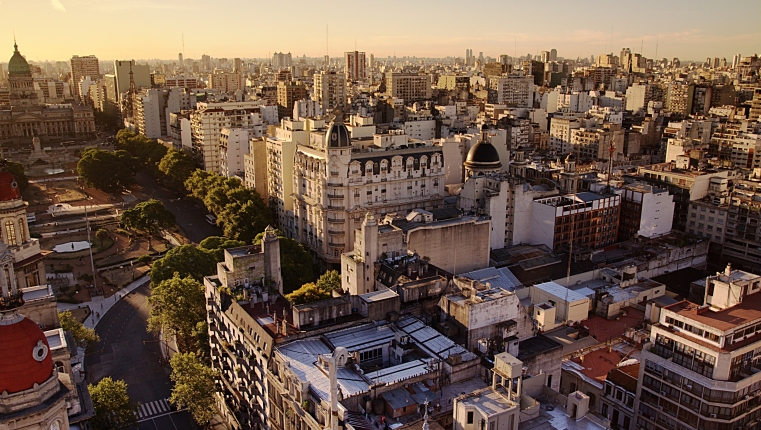 Overlooking Buenos Aires at sunset.
The dynamic and happening capital of Argentina has an array of cultural events, nightlife, restaurants, and bars. Tango shows and football matches are popular to visit when in Buenos Aires.
5. Bariloche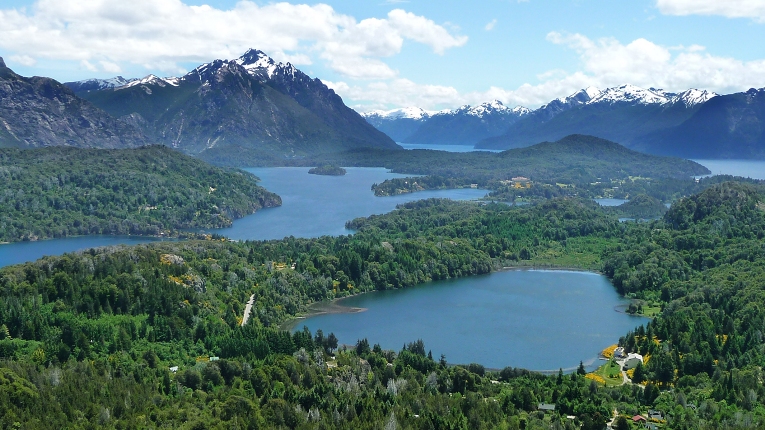 View of the Nahuel Huapi National Park landscape surrounding Bariloche.
Another beautiful area of Patagonia; Bariloche is popular with skiers, trekkers and mountaineers. The city has the appearance of a traditional European alpine town as it was settled by German speaking Europeans. It became world famous as a haven for Nazi war criminals.
6. Peninsula Valdes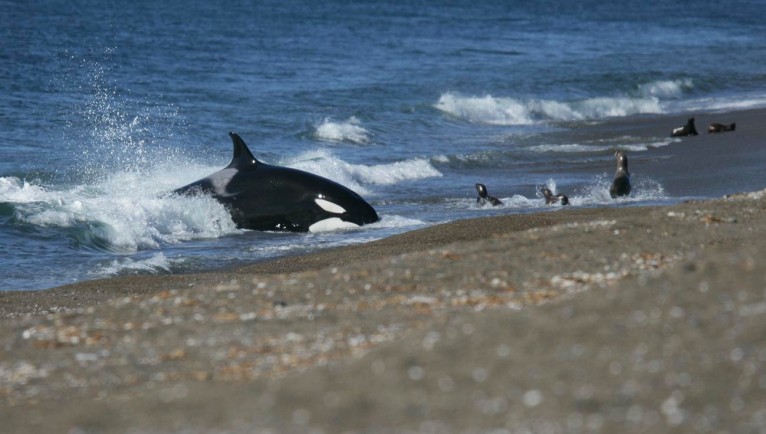 Killer Whale beaching to capture sea lions on Peninsula Valdes.
Peninsula Valdes is a UNESCO World Heritage Site, noted for its unique fauna and geology - and you guessed it; it's in Patagonia. Between October and March penguins come ashore and from June to December it's whale watching season. Other inhabitants include sea lions, elephant seals and armadillos. If you're fortunate enough you can may spot killer whales capturing seals from the shore at Punta Norte during April - the only place in the world orca are known to do this.
7. Aconcagua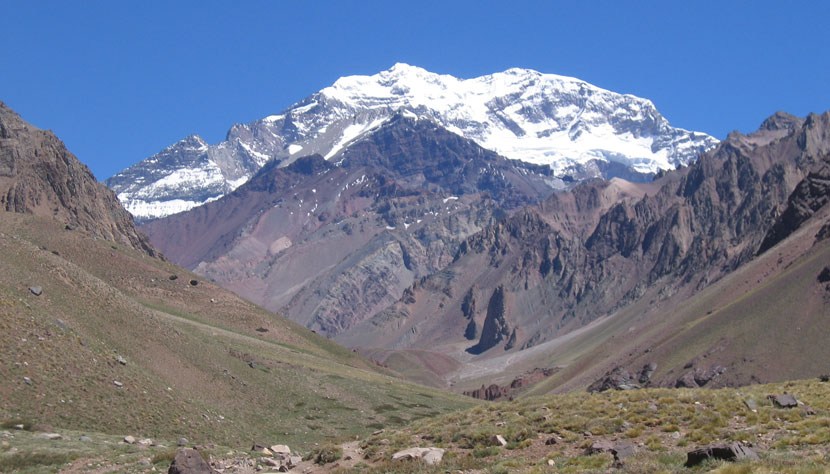 Aconcagua.
Aconcagua is the highest mountain in the world, outside of Asia. It is arguably the highest non-technical mountain in the world to climb, as the northern route requires no ropes, axes, or pins to ascend. However the effects of altitude are severe, so it is best to seek advice and go with an organised group.
8. Quebrada de Humahuaca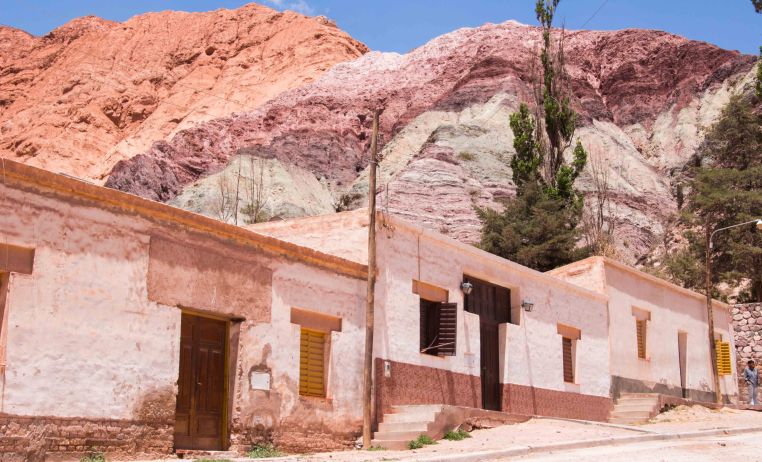 Charismatic and colourful streets and surroundings of Purmamarca in the Quebrada de Humahuaca.
The Quebrada de Humahuaca is a narrow mountain valley located in the province of Jujuy, dotted with small towns and ancient ruins. This UNESCO World Heritage Site is characterised by stunning and colourful landscapes.
9. Mendoza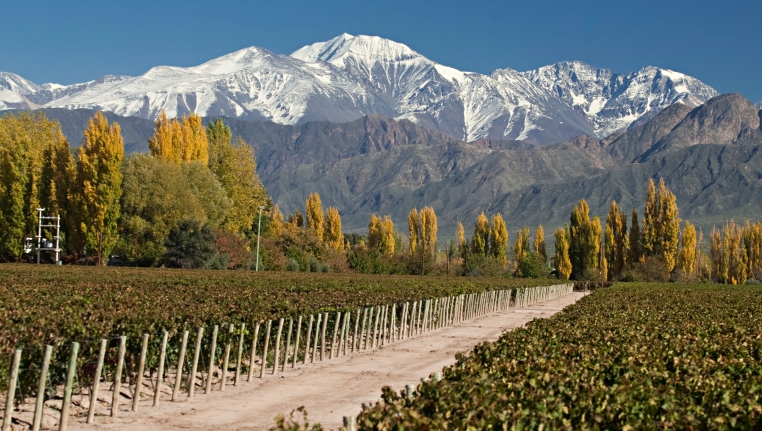 A vineyard in Mendoza, with an Andes backdrop.
Mendoza is the centre of Argentina's world renowned wine industry. The Mendoza Wine Harvest Festival held during the first week of March is an extremely popular event, featuring hundreds of dancers and performers, and a large fireworks display.
The city is also a frequent stopover for climbers on their way to Aconcagua and for adventure travellers interested in mountaineering, hiking, horseback riding, rafting, and skiing.
10. Cordoba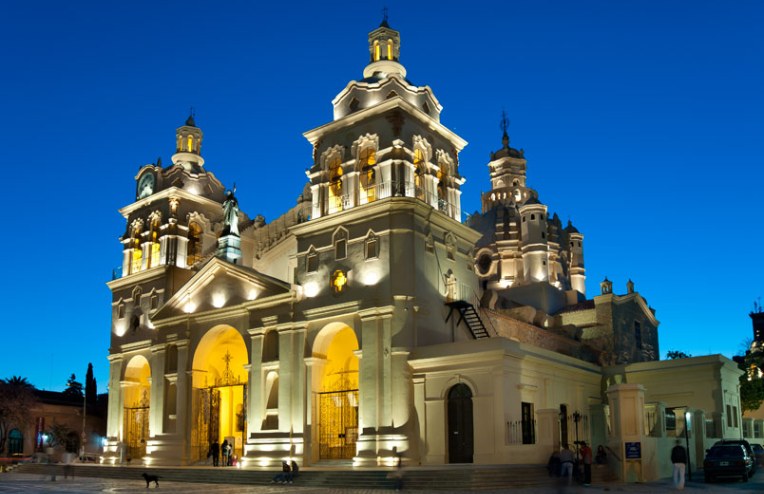 Cathedral of Córdoba, the oldest church in continuous service in Argentina.
Cordoba is the second largest city in Argentina. The city is surrounded by valleys and is well-known for its historical colonial buildings.
Share This
Recommended For Further Information
You May Also Like To Read
Destinations
Keep updated by subscribing to our newsletter:
Did you find this helpful?
If you can't find the answer you are looking for Visit Our FAQ
If you still have unanswered questions in regards to this article, or anything else on this site, please Contact Us
Building and maintaining a website takes a lot of time, effort and money. If this website has helped or inspired you, a donation would be greatly appreciated. Thank you.